McDonald's Scholarships
Corporate Giving Provides for College and Kids with Serious Illnesses
The golden arches have been consistent features on the American landscape since the mid 1950s. The restaurant chain's signs no longer denote the precise number of burgers the company has sold – perhaps because they've sold so many it is a nearly incalculable number. How do hamburgers translate into college cash? Read on to learn where corporate philanthropy meets university dreams.
McDonald's Corporation is a global enterprise that relies on tens of thousands of employees to maintin its international reputation. As a by-product of its enduring growth and commitment to helping others, the company has become well-established in charitable and socially responsible undertakings – including educational philanthropy. To train the future workforce and create opportunities for promising academics, the parent company underwrites education through several distinct scholarship funds.
Along with Federal Student Assistance and state-specific aid, cash-strapped college kids are well-served by private sector grants and scholarships that recognize their scholastic accomplishments by helping them pay higher education bills. As a student seeking aid, tap all the resources available for your college financing package – including generous McDonald's Scholarships.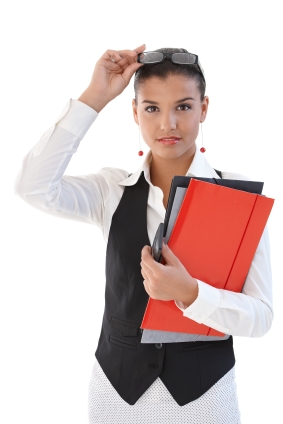 Key Programs
McDonald's "Corporate Responsibility Report" summarizes the company's projects around the world. Key initiatives include environmentally conscious business practices and other efforts that support sustainable behavior among consumers. Fundraising for its core charity, the Ronald McDonald House, the company's visibility and influence continue to raise the bar among socially conscious benefactors.
To maintain effective lines of communication with consumers and other public entities, McDonald's exhibits savvy in contemporary Internet brand-building. Vehicles like podcasts and McDonald's Corporate Responsibility Blog, "Let's Talk," keep the company in the public eye for all the right reasons.
Ronald McDonald House: Charity Pays Off
The philanthropic arm of the McDonald's Corporation is administered under the umbrella of Ronald McDonald House Charities (RMHC). Ronald McDonald House provides comfortable and free accommodations for families who must travel to seek medical care for children. Families with sick children face financial challenges and stress that are partially mitigated by the nurturing environments McDonald's creates throughout its network of RMH locations. Ronald McDonald houses represent the charity's core program, but additional efforts are aimed at other needy groups, including college students.
RMHC Global now incorporates mobile healthcare units and regional scholarships for economically and socially challenged students into its stable of economic assistance. Through its widespread Network of U.S. Chapters, Ronald McDonald House Charities administers the RMHC National Scholarship Program. The program's stated mission is to help students realize their full scholastic potential – even in the face of economic hardship. Applicants are evaluated based on a fixed set of criteria that considers these factors:
Financial Need
Academic Achievement
Leadership Abilities
Community Service and Civic Engagement
Since 1985, the scholarship initiative has provided over $44 million in financial resources for deserving low-income college students.
RMHC Scholarships
Ronald McDonald House Charities relies on local chapters to administer the company's college scholarships. There are several distinct awards available, but they share these general eligibility requirements. Qualified applicants must be:
Graduating High School senior
Younger than age 21
Eligible for enrollment at a 2 or 4-year university or technical college
Resident of geographical area represented by a local RMHC Chapter
In addition, students are required to:
Complete and submit scholarship application and supporting documentation before the deadline
Meet specific program requirements set forth by the individual chapters responsible for each award
Provide verification of enrollment status at an approved school
Applications are completed online after October 1st, but must be postmarked before December 20th. Applicants are notified with scholarship information the following spring, in May or June. High school seniors are eligible to apply for one RMHC scholarship only.
These four distinct McDonald's scholarships are held-out to the student groups that need them:
RMHC Scholars – All students meeting general eligibility standards are invited to apply for these funds, which are distributed without regard for race, creed, color, religion, sexual orientation, gender, disability or applicant's country of origin.
RMHC/Asia – Qualified student applicants come from families that include at least one parent of Asian-Pacific Heritage.
RMHC/African American Future Achievers Scholarship – These awards are reserved for needy students who have at least one parent that is African American or Black Carribean.
RMHC/Hacer – Students with one or both parents of Hispanic/Latino lineage are invited to compete for this Mcdonald's Scholarship.
There are dozens of local RMHC Chapters across the United States, but not all locations offer every one of the four RMHC Scholarships. Deadlines and other application requirements are unique to the chapters that administer awards, but qualified applicants expect to provide the following documentation.
Educational transcripts
GPA, which may be subject to minimum standard
Personal statement – Education and career goals, as well as individual qualities that illustrate your strengths are featured in student essays that are generally held below 1000 words.
Letters of Recommendation – Teachers, advisors and mentors are asked to vouche for your abilities and commitment to education. Background, achievements and leadership activities are of particular importance, and RMHC specifically states that form letters will be given low priority for scholarship awards.
Company Scholarships
Browse Scholarships
Resources
More Educational Resources