First in Family Scholarships
Are You the First in Your Family to Attend College?
General financial aid is a starting point for most college students, but to cover the costs of higher education, students turn to specialized grants and scholarships that are only available to certain members of the student body.
Some grants and scholarships carry a mission, to distribute aid in a way that benefits targeted students. Minority scholarships that require applicants to exhibit certain ethnic heritage, or women-only financial aid are examples of student assistance that addresses the educational needs of particular student groups.
Access to higher education is an important measure of progress, so families that are sending their first members to college are given special consideration in the form of First in Family Scholarships. If you are your family's first college student, this aid provides a leg-up towards increased educational mobility.
The scholarships are funded by public and private dollars, and administered according to the individual standards of each award. Students who qualify for first in family scholarships will be subject to a variety of performance and need-based requirements. First in family scholarships commonly require minimum GPAs that are above average, as well as financial need related to college.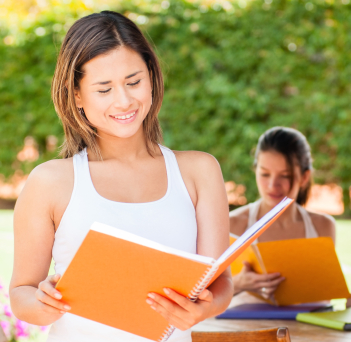 Corporate Scholarship Programs
The Sallie Mae Fund in partnership with the Hispanic College Fund, puts forth the Sallie Mae First in Family Scholarship. This diversity scholarship elevates hispanic access to education, subject to applicants meeting a combination of performance and need-based criteria. In addition to being the first member of your family to pursue a four-year college degree, eligibility for this scholarship requires:
Hispanic cultural ancestry
Financial need
U.S. Citizenship
Full-time enrollment
Undergraduate degree program
Approved institution
GPA of at least 3.0
Applicants who meet Sallie Mae standards are eligible for awards worth $500 – $5000.
Mercedes Benz Drive Your Future Scholarship provides 'First in Family' opportunities for high school seniors who are the first members of their immediate families to matriculate. The scholarship is open to high-achievers that combine stallar academic performance with extracurricular success. Every year MBUSA awards dozens of these scholarships to academically motivated, financially needy college students. The program expects recipients to return the favor by serving their communities as volunteers, activists and community advocates.
The Coca Cola Foundation generously gives back to many world communities with college scholarships for first generation college students. Coca Cola First Generation Scholarships are awarded to dozens of international first-in-family undergraduate and graduate students each year. Fourteen-million scholarship dollars have been disbursed over the past 16 years. Each applicant must exhibit financial need and a reasonable academic record. Scholarship winners earn up to $5,000 toward tuition and college expenses.
First in Family Philanthropy
The J. Craig and Page T. Smith Scholarship Foundation is an Alabama philanthropic organization founded by Mignon Smith. The organization's primary objective is to send disadvantaged Alabama students to college. Smith scholarships are not limited to first generation college students, but priority consideration is granted to applicants who are. Eligible applicants maintain C averages and engage in some special civic or family activities.
Farash Foundation First in Family Scholarships provide tuition assistance for first generation college students in New York's Monroe and Ontario counties. Winners are eligible for full-ride scholarships designed to leave them debt-free following graduation. Community service and non-profit work is required during school, in exchange for the scholarships.
First Generation University Student Scholarships
Saint Mary's University of Minnesota creates opportunities for families sending their first members to college. The First Generation Initiative Scholarship helps students who maintain high grade point averages in high-school and demonstrate high levels of financial need on their FAFSA. Extracurricular leadership roles in church, school or community are considered when determining scholarship winners.
Florida Department of Education uses a partnership with private donors to provide first in family scholarships to students whose parents do not possess bachelor's degrees. A one-to-one dollar match between public and private dollars funds the First Generation Matching Grant Program. First generation resident students apply by submitting FAFSA results and materials requested by the granting institution.
A 500-word essay describing the impact of being your family's first college student must be submitted with your application for ther Highpoint University First Generation Scholarships. You must also live within Highpoint city limits to apply. The North Carolina school issues two full-ride packages annually, to Guilford County Students.
Catawba College in North Carolina considers its First Family Scholarship to be among the school's "most prestigious." To qualify, students must first be invited to apply. High academic achievers must then submit a series of documents, including a letter of recomendation from a teacher or administrater, and a 300-word personal essay. Winners are eligible for full-tuition scholarships.
University of Cincinatti puts forth a need-based scholarship program that specifically promotes diversity within the school's student body. Minorities, women and other student groups – including first generation college students – are targeted for financial aid that helps increase their representation in fields traditionally dominated by white males. Choose Ohio First Scholarships use high-school GPA, college entrance test scores and FAFSA results to determine winners, each of whom receive $4100-$4500 annual
University of Hawaii Foundation recently initiated a new scholarship at the Hilo campus. Through a partnership with the Dorrance Family Foundation, UH awards ten $8000 scholarships annually, to local students who are the first members of their families to attend college. High-school seniors with 3.0 GPAs and verifyable SAT/ACT scores are invited to apply. Scholarships can be renewed for as many as eight semesters, and recipients must reside on campus during freshman and sophomore years. These need-based awards are contingent on FAFSA results that demenstrate financial hardship.
Michigan Grand Valley State University's Frederik Meijer Honors College supports the educational pursuits of exceptional college freshman who are the first members of their immediate families to go to college. The full-tuition First Generation Scholarships are renewable for up to eight semesters for honors students who remain in good standing.
Colorado State University – Global College puts forth a series of scholarships that increase college access for particular groups. First generation scholars are rewarded for advancing their studies at the college level. A recomondation from a family member is a unique eliginility requirement of the First Generation Scholarship, alongside a personal essay detailing the importance of a college education.
The University of California-Santa Cruz sponsors the UCSC Alumni First in Family Scholarship. Alumni contributions are used to help first in family college students make transitions into higher education.
Student Specific
Browse Scholarships
Resources
More Educational Resources