Coca-Cola Scholarships
Fortune 500 Company with a Big Heart
The beverage we call Coca-Cola, designed to be sold at a soda fountain, was invented by an Atlanta pharmacist in 1886. The inventor sold that portion of his business two years later, and the product was first bottled in 1894, when the Coca-Cola Company itself was founded under that name.
Coca-Cola has always maintained a readily distinguishable presence, given the strictly controlled flavor of the drink and the unique shape of the original bottle coupled with the carefully designed script of the logo. It would be no exaggeration to describe Coca-Cola as that one of the nation's exports considered most quintessentially American around the world.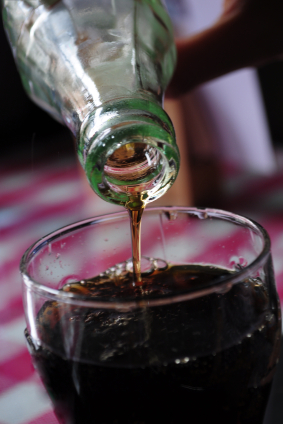 The Coca-Cola Foundation has administered the company's philanthropic efforts, including its scholarship aid, since 1984. In addition to the scholarships discussed below, Coca-Cola's other educational initiatives include support for Atlanta's Emory University, internships for both undergraduates and graduate students, and contributions to school systems in countries like Chile, Egypt, and Pakistan.
Coca-Cola Scholars Foundation Scholarships: Four-Year Schools
Coca-Cola Scholars Program
The Coca-Cola Scholars Program has an annual application window between August and October 31 every year in which high school seniors can register to compete for the 250 available scholarships, which are distributed based on personal achievement. Fifty of the awards are for $20,000 and the other two hundred are worth $10,000 each. Here are the eligibility criteria:
You must be a high school senior expecting to receive a diploma in a U. S. school, which includes some American schools run by the Department of Defense.
If you are not a U. S. citizen, you must be a U. S. national, permanent or legal temporary resident, refugee, or humanitarian parolee.
You must plan to take a degree in an accredited school, and
You must have a 3.0 GPA as of the end of your junior year in high school.
The application process demands a substantial amount of writing on your part. You will be asked to present detailed information describing various aspects of yourself and your life (biographical data, participation in activities benefiting your school and community, your academic record, and your employment history). You can edit the information you've submitted online at any time until the October 31 deadline has passed.
Coca-Cola Scholarships For Two-Year Schools
If you follow the links that exist on the Coca-Cola Scholars Foundation website, you will suddenly find yourself on a site belonging to an organization called Phi Theta Kappa, which requires some explanation. Phi Theta Kappa is an honor society for students who attend two-year colleges, and it administers Coca-Cola's community college scholarships.
Coca-Cola Community College Academic Team
There are two groups of students called "Community College Academic Teams," one sponsored by Follett Higher Education Group (the All-USA) and the other by the Coca-Cola Scholars Foundation. Phi Theta Kappa administers the selection of students for both programs, and to qualify applicants must be nominated by the presidents of their community colleges. The two programs also share an online application.
Scholarship winners are called "New Century Scholars," and they receive varying monetary awards as follows:
The fifty Gold Scholars receive $1,500 each
Another fifty Silver Scholars are given $1,250 each, and
The fifty Bronze Scholars get $1,000.
These awards are not distributed among the states in any particular way, and all scholars receive competition medallions.
The student with the highest score in each state becomes a New Century Scholar, which brings $2,000, and there are also scholarships reserved for students in other countries where Phi Theta Kappa has established chapters.
Coca-Cola Leaders of Promise
The Coca-Cola Leaders of Promise scholarship program is intended to assist new members of Phi Theta Kappa (180 of them were selected to receive funding in 2013). Those members are eligible for $1,000 scholarships, and Coca-Cola's goal is to encourage them to stay in school and develop their leadership potential through Phi Theta Kappa activities. There are a number of criteria for eligibility other than enrollment in a community college and Phi Theta Kappa membership:
GPA of at least 3.5.
Completion of between 12 and 36 semester hours or 12 and 54 quarter hours. Remedial courses and courses in clemency status do not count.
No previous associate or bachelors degree.
Enrollment of at least six semester hours in both fall and spring.
Legal residence in whatever country the college of enrollment is located.
Good standing in school is required (for example, no academic probation).
Successful completion of any post-conviction legal requirements, such as probation.
There are two ancillary scholarships available to some of the applicants for the Leaders of Promise program. The GEICO Business Student Scholarship is open to those Leaders of Promise applicants who are business majors, and the two students in that category with the highest scores receive $1,000 each. The Dowell Leadership Scholarship has a geographic component: it is reserved for applicants who went to high school and are attending a community college in Mississippi, and it brings $1,500.
Company Scholarships
Browse Scholarships
Resources
More Educational Resources