Find K-12 Scholarships
Money Helps with Private Education Costs
For some families, educational expenses set-in long before college. For those who choose private K-12 education, tuition is a regular part of educational planning. Government grant programs, like Pell, and others, are generally designed to meet the funding needs of students continuing beyond high school, into degree programs at colleges and universities, technical schools and vocational institutions.
Elementary and secondary school systems are struggling in some parts of the country, so private education presents the best option for many families. Statistics continue to underscore the numbers of high school students leaving public secondary schools, who are academically unfit for college. For students aspiring to higher education, the investment associated with private K-12 education pays dividends in post-secondary academia.
The cost of attending exclusive private secondary schools often rivals the cost of private colleges and universities – but not all institutions are in the same league. Affordable options exist for middle-class families, where financial aid is often required. Since government grants and loans don't always apply, private school families rely on special programs that reward outstanding performance among K-12 students.
Committed college-bound teens tackle challenging and intensive college preparatory programs, with the help of merit-based scholarships. Although programs are not as widespread as those that serve university students, diligent candidates do find scholastic resources. Use these examples to get started on your quest for K-12 aid.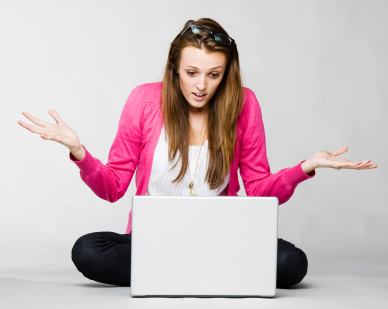 Think Outside the Box
K-12 scholarships originate from organizations committed to funding education early-on, to give students the best preparation for success at the post-secondary level. Typically, performance and financial need are considered, when awarding K-12 tuition assistance.
Jack Kent Cooke Foundation provides funding for promising college students, but the organization also steps-in with financial assistance for deserving primary and secondary schoolers. The Young Scholars Program supports academic excellence, rewarding stand-out applicants who exhibit some level of financial need, alongside impeccable scholastic standards. extra-curricular participation is also considered when screening applicants.
Foundation guidance and resources help nurture greatness, allowing each participant's potential to emerge during K-12 schooling. The well-rounded program represents one of the most generous available for K-12 education, providing personalized educational support for summer school, distance learning, and art and music instruction.
Candidates are invited to apply during 7th grade, and begin active participation in grade 8. The funding provided is applied at private and public learning institutions, and assists families with average annual incomes of around $25,000. The competitive awards draw upwards of one-thousand applicants annually, who compete for approximately 60 scholarships. Once accepted, participation continues throughout high school, during which the following benefits are realized:
Guidance
Special enrichment programs
Fine arts instruction
Networking with other JKCF Young Scholars
Computers and software
Mentorship resources
College advising
The Foundation strives to support the brightest future leaders, during their K-12 years. Qualified applicants are expected to present extremely high academic standards, including A;'s and B's earned in advanced placement and honors classes. College-level curricula are not uncommon for successful Young Scholars.
Talent Earns Scholarships
The Children's Scholarship Fund provides longstanding resources for deserving students completing primary school. CSF awards are reserved for K-8, and are distributed on a fist-come first-served basis. Application deadlines are designated by individual regional partners, so applicants are encouraged to inquire locally.
The organization is committed to providing resources for students seeking alternatives to failed conventional education outlets. Awards are designated for families exhibiting significant financial need, paying for quality primary education. Once accepted, scholarships are made available to each member of a participating family. Depending on the number of students and level of income within each family, awards represent either 75, 50 or 25% of the total tuition obligation. The maximum value of each award is determined by individual city caps that govern them, but the average award is around $1600 each semester.
Each participating family is required to contribute at least $500 annually toward tuition expenses, for each qualified student. Program benefits stay with each participant through completion of eighth- grade, provided eligibility requirements are maintained.
State Aid for K-12
Florida's Step Up for Students initiative provides assistance for low-income Florida families seeking educational alternatives for K-12 students. The program has dispensed more than 250-thousand scholarships since its inception in 2002.
Student Specific
Browse Scholarships
Resources
More Educational Resources