Looking for Left-Handed College Aid?
The One Left-Handed Scholarship
Financial aid is not a one-size fits-all pursuit. Educational funding takes many forms, and originates from a wide range of sources. Scholarships, grants and loans are essential resources for most college students, who use them to pay for tuition, housing, transportation, books and other higher education expenses. Each provides valuable assistance, but scholarships and grants offer the best terms for students, because these forms of assistance do not require repayment. Loans, like those issued by the William D. Ford Federal Direct Loan Program, close the affordability gap when gift-aid leaves students under-funded. But student loans eventually come due, and must be repaid with interest.
Large-scale government sponsored assistance efforts are applied generally, to the entire college student body – but other forms of aid are reserved for specific groups. Ethnic minorities, women, gifted persons and other student segments are targeted for financial assistance that increases diversity on campus, and fosters access to higher education among historically under-represented groups. Use your own unique traits to land financial aid for college.
Your state of residence, heritage, academic major and other personal characteristics qualify you for unique financial aid programs. Even left-handed students enjoy access to exclusive scholarships designed to help southpaws meet college expenses. Scholarships for lefties are about as commonplace as those that are reserved for natural redheads, but one unique university in Pennsylvania offers financial aid for both of these groups.
The Frederick and Mary F Buckley Scholarship offers financial assistance worth $1000 – $1500 for left-handed students enrolled at Juniata College in Huntingdon, Pennsylvania. The small, liberal arts school offers the unique award in memory of Mary Francis Beckley; a former Juniata student who left $24,000 to fund the one-of-a-kind initiative.
Since it's 1979 inception, the scholarship fund has assisted more than 40 left-handed applicants. Awards are reserved for sophomores, juniors and seniors attending the Huntingdon college. Left handers with financial need and a track record of academic success are encouraged to apply.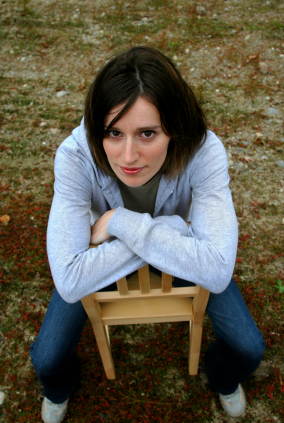 For more information about the highly publicized scholarship (which has been profiled by various media outlets), write to Office of Student Financial Planning, Juniata College, 1700 Moore Street, Huntington, PA 16652.
Lefty Demographics
Speculation about southpaws includes theoretical analysis of how personality traits and social behavior are influenced by handedness. Penn State research includes studies on an individual's ability to change his or her predisposition toward a favorite hand. Even good penmanship and affable personalities are attributed to left-handedness.
According to Penn State, about 13 percent of American 20-year-olds are left-handed, compared to 10% across the general population. Although there are many theories, consensus is not clear on exactly what it takes to make a left-handed person. What is known, is that many people who were once thought to be left-handed are simply ambidextrous.
A Northwestern University study recently put forth a theory about society's 90/10, lefty/righty ratio percentage. According to a pair of university researchers, cooperation among early humans led to a 'sameness' among handedness. Using the same tools and otherwise sharing similar behaviors is facilitated when members of society favor the same hand, so a majority of modern men are right-handed. Competition, on the other hand, led some to evolve as left-handers in order to capitalize on the strategic advantages that being different sometimes provides.
Famous Southpaws
Notable left handed politicians include a disproportionate number of recent presidents. George H.W. Bush, Bill Clinton and Barrack Obama are all left-handed, and Reagan and Ford are said to be too – though it is in dispute.
Lefties take heart; there are a lot of you around. Presidents, athletes, actors, musicians – standouts from from all walks of life are left-handed. Some famous left-handed people from history and modern pop culture include these household names:
Queen Victoria of England
Prince Charles
Dan Aykroyd
Julius Caesar
Buzz Aldrin
Fidel Castro
Natalie Cole
Robert DeNiro
Judy Garland
Bart Simpson
H.G. Wells
and many other well-known members of society and historical figures.
Other Financial Resources for Left Handed College Students
The library of student-specific financial aid for left-handed students is not limited to only those resources reserved for lefties. General aid benefits needy and talented students from all sectors, including people who favor their left hands. To secure the greatest amount of cash for college, set about your quest for student assistance with a top-down approach. Target the largest potential resources first, before moving on to programs that help certain groups.
The U.S. Department of Education administers the deepest pool of financial assistance overall, so Uncle Sam should be tapped first for college aid. Important Federal Financial Aid Programs that help right-handed and left-handed college students:
Federal Direct Loans
Supplemental Educational Opportunity Grants
And more..
Many government programs are need-based, requiring students to demonstrate financial hardship, in order to qualify. The Free Application for Federal Student Aid (FAFSA) serves as an all-inclusive application for government-sponsored student assistance. The standardized aid request form gathers data about your family, including financial information regarding income and assets. Once your precise needs are determined, individual campus financial aid administrators craft personalized college funding packages to support your educational efforts.
Merit-based scholarships are issued without regard for handedness: Use your personal accomplishments to land merit awards. Outstanding performance in academics, athletics and community engagement are rewarded with college assistance that does not require repayment. For the best chance of securing merit resources, maintain high GPA standards throughout high school, and establish your individuality by participating in extracurricular and community-related activities.
Student Specific
Browse Scholarships
Resources
More Educational Resources