Do You Have a Health Condition?
Look for Scholarship Programs to Finance College Expenses
Paying for college places families in the financial hot-seat. Tuition, books, residence hall room and board, enrollment fees and other ancillary expenses associated with higher education add-up quickly at universities, junior colleges and technical schools. A majority of the student population turns to some form of financial aid to get the job done. Federal programs and supplemental state-sponsored assistance provide primary funding resources for many cash-strapped college students, who secure government-backed grants and loans.
The transition into post-secondary school is expensive and difficult for many college-aged young adults, but some members of the study body face additional hurdles on the road to career education. Students with intellectual, physical and emotional disabilities are uniquely challenged in the face of higher education, so some financial aid is reserved specifically for students with medical conditions.
Health conditions impact students differently, depending on the severity and nature of each medical affliction. Student assistance is available for college students diagnosed with diabetes, epilepsy, multiple sclerosis, leukemia and many other conditions. Students with health conditions find financial aid opportunities in the public and private sectors, and are well-served by campus financial aid efforts that uncover funding for targeted student groups. Consult your educational advisor and financial aid office for information about relevant funding in-place to support your education.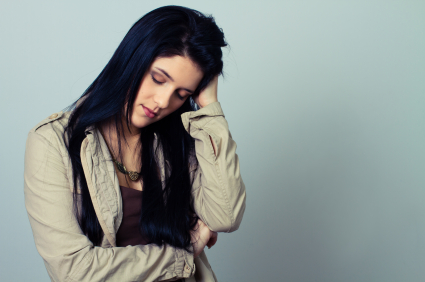 Students with Cancer and Other Diseases Receive Campus Funding
Cancer touches a significant segment of the student population, so some financial aid is set aside specifically for college students impacted by the disease. Childhood cancer survivors carry emotional and psychological scars related to facing major life-threatening diseases, but their dreams and lifelong aspirations remain intact. Survivors and students coping with cancer during college benefit from scholarships funded by medical associations, colleges and universities and a host of philanthropic organizations. These examples illustrate some of the resources put-forth for college students affected by cancer:
Children's Hospital of Philadelphia support higher education for cancer survivors. The hospital's Cancer Center - Cancer Survivorship Program administers Scholarships for Pediatric Cancer Survivors. Some scholarships are disease-specific, helping survivor's who beat particular forms of cancer. While others; including the Andre Sobel Award, are open to applicants who experience any catastrophic illness between the ages of 12 and 21. These recently offered scholarships target a range of participants, including leukemia patients and applicants who have been impacted by brain tumors:
Terry Zahn Memorial Scholarship
Cancer For College Scholarship
Jay's World Childhood Cancer Foundation Scholarships
Financial aid for families faced with catastrophic illness recognizes the devastating financial impact that cancer treatment costs and other medical bills have on college funds. American Cancer Society Youth Scholarship Award Program provides financial aid for deserving cancer survivors and patients facing college funding shortfalls. Awards are issued directly to participating institutions to offset tuition and other campus expenses at universities and technical colleges. Assistance is disbursed by the organization's regional divisions, like a Midwest Division Scholarship Award aimed at resident students in Iowa, Minnesota, South Dakota and Wisconsin. To qualify, each applicant meets these criteria:
Received cancer diagnoses prior to reaching age 21
Under the age of 25 at the time of application
Resident of Minnesota, Iowa, South Dakota or Wisconsin
Accepted to attend accredited four or two-year university or vocational school
Completed application process
Submitted Expected Family Contribution information drawn from Free Application for Federal Student Assistance (FAFSA)
The review committee selects scholarship recipients based on performance metrics that include:
Commitment to education and career-training
Level of financial need – as determined by FAFSA application
Leadership qualities
Community participation
Since mainstream scholarships typically require full-time, uninterrupted college enrollment, students with medical limitations are sometimes excluded from consideration. Supplemental funds for students with health conditions enable them to pursue education at a pace that reflects their abilities.
California Young Cancer Survivor Scholarship Program is another ACS initiative that benefits students attending west coast schools. Qualified applicants are subject to these requirements:
California resident
Cancer survivor – diagnosed before age 18
Under age 24 when applying for scholarships
Demonstrated financial hardship
Enrolled at accredited university or technical college within the State of California
Each award is valued at up to $7500 per academic year.
An organization called SuperSibs! makes sure families receive spiritual, emotional, and practical help coping with childhood cancer. In addition to efforts aimed at siblings in the throes of uncertainty, the group also administers educational assistance used by survivors, to pay for college. SuperSibs Scholarships are funded by private grants and donations from cancer advocacy groups.
MS Scholarships
The Multiple Sclerosis Association of America (MSAA) awards about six scholarships each year to applicants familiar with the challenges of life with multiple sclerosis. Scholarship eligibility is not reserved exclusively for MS patients, but funding targets those who need it most. For more information, contact them at this address:
Multiple Sclerosis Association of America(MSAA)
National Headquarters
706 Haddonfield Road
Cherry Hill NJ 08002 .
Blood & Immune Diseases
National Hemophilia Foundation lists these scholarships for students diagnosed with bleeding disorders:
Kevin Child Scholarships are worth $1000 each to qualified applicants attending U.S. universities and vocational schools.
Victory for Women Academic Scholarships for Women with Bleeding Disorders are valued at $2500 each, and multiple awards are made annually. Students who receive the scholarship may not reapply in the future.
The Statton Family Scholarship benefits students enrolled at Juniata College who have been diagnosed with diseases of the blood and/or immune system. Eligibility is also extended to applicants with family members who suffer from blood disorders. The scholarship value is determined by remaining need after other financial aid is applied to college costs. First time enrollees and transfer students are eligible to apply.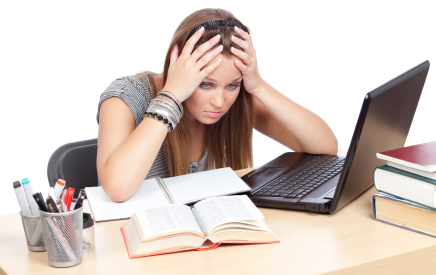 Students with Physical and Learning Disabilities
The University of Delaware is one post-secondary institution that specializes in providing college access to students struggling with physical disabilities and learning disabilities. Sight, hearing or mobility challenged applicants, or those whose educational pursuits are impacted by dyslexia or ADHD, are eligible for scholarship assistance distributed by the University. The program emphasizes inclusion of students under-served by traditional assistance programs.
Students with ADD, ADHD, dyslexia and other learning disabilities face uncomfortable educational situations. More information is available in the publication: Colleges for Students with Learning Disabilities, which stands as a valuable resource for scholarships seekers impacted by health conditions.
A prominent scholarship program for LD students is the Anne Ford Scholarship for College-Bound Students with Learning Disabilities. Administered by the National Center for Learning Disabilities (NCLD) , the program provides up to $10,000 for qualified LD students enrolled in any field of study. Ideal applicants are:
Committed to education
Advocates for LD management
Involved in community activities
High academic performers
Studying to contribute to better outcomes for LD community
Role models for other LD sufferers
In addition, applicants must demonstrate:
3.0 GPA
4-year university enrollment
Financial need
U.S. citizenship
The Autism Society of America administers a number of notable scholarships to organizations and schools, which in turn offer them to students with autism. The Eden Services Charles Hoens, Jr., Scholars Program provides one-thousand dollars annually to qualified college students with autism. Funds can be applied to undergraduate, graduate or vocational/technical pursuits.
Pharmaceutical Companies Support Education
Pfizer, a leading pharmaceutical company, offers college funding for students diagnosed with epilepsy. The Pfizer Epilepsy Scholarship Award fund provides $2000 college grants to qualified candidates annually. Applicants exhibit these traits to be considered for Pfizer Scholarships:
Have overcome adversity associated with epilepsy
Possess proven records of scholastic success
Display histories of community involvement
Are committed to making the most of educational opportunities
The Lilly Moving Lives Forward Reintegration Scholarship is aimed at college students who have had their academic lives disrupted by mental illnesses like bipolar disorder and depression. Additional student assistance originates from the Lilly Endowment, which is funded by members of the highly visible pharmaceutical family.
The Delaware Community Foundation administers the Endo Pharmaceuticals Scholarship for students pursuing higher education within the state.
Health Conditions
Browse Scholarships
Resources
More Educational Resources