Scholarships Offered to Government Employees
Favors from the Federal and State Governments
College costs do not elude government employees, so federal, state and local public sector workers need student assistance too. Government employees and their families qualify for general financial aid programs like Pell Grants and William D Ford Direct Loans, but additional resources are often required to meet financial obligations related to higher education.
Financial aid administrators; whether disbursing state-specific funding or evaluating applicants for campus-specific programs, rely on information gathered on the Free Application for Federal Student Aid (FAFSA). The federal application quantifies your precise financial aid needs, which allows individual schools to assess your ability to pay for the educational programs you select. Once your financial outlook is clear, financial assistance is drawn from available programs to underwrite your college expenses. For government employees, and their immediate families, student aid opportunities include access to scholarships that exclusively benefit public sector workers.
In order to land the greatest amount of financial aid for college, students employ a top-down approach, which utilizes government-backed assistance first. FSEOG and other federal programs provide aid for the most financially challenged applicants, and Direct Subsidized Loans offer the most competitive interest rates available for educational financing. State initiatives also provide supplemental funding for needy college students.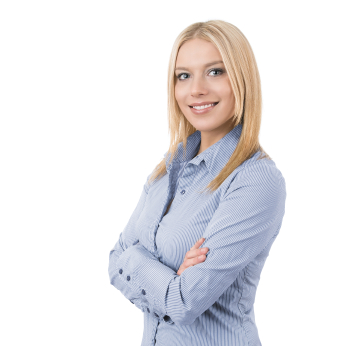 Once public aid is exhausted, government employees and their families turn to assistance efforts aimed precisely at them. The following entries illustrate the types of aid available to government staffers. Scholarships are funded by individual states, college endowments, and even big cities like New York.
Federal Employee Education and Assistance Fund (FEEA) Scholarship Program
The Federal Employee Education Fund (FEEA) was established by members of federal unions and management associations to assist government employees in times of need. The organization's mission statement revolves around real-life concerns like retaining good employees and paying for college education. The non-profit group welcomes membership from federally employed civilians, as well as postal workers. The Fund was launched in 1986 and now administers these three flagship programs:
Emergency Assistance Program aids members who encounter difficulty meeting everyday financial obligations.
Child Care Subsidy contributes funding to federal employee child-care expenses.
Annual Scholarship Competition is a merit-based program for federal employees, their spouses and children.
FEEA scholarships include over 400 annual awards ranging in value from $500 to $7500 each. The organization also administers special scholarships that provide additional funding. For example, six regional scholarship competition winners are eligible for supplemental awards worth $5000 each, distributed by FEEA-NTEU.
Following the events of September 11, 2001, NEEA established a twenty-year fund to benefit survivors of the tragedies. The fund provides full-ride four-year scholarships for every single student who lost a federally-employed civilian parent during the attacks.
Another FEEA initiative provides supplemental scholarship funding that honors a fifty year federal employee. The David and Marion Cooke Memorial Scholarship Fund, also known as the "Doc" Cooke Scholarship, enables FEEA to issue at least one scholarship annually, valued at $1000-$3000. Additional awards are disbursed when funding permits.
All NEEA scholarship competitions are open to civilian federal employees and postal workers, provided that they have logged a minimum of three years of government service. Children and spouses are eligible only when they attend full-time, but employees themselves qualify with part-time enrollment. All applicants must be enrolled in two-year, four-year, or graduate programs at accredited institutions of higher education. Additionally, qualified candidates maintain cumulative GPA standards of at least 3.0.
To apply for NEEA assistance, submit the following materials:
High school transcripts
College transcripts (if applicable)
Essay on assigned topic, which changes annually
Copy of government employee's SF-50 form
Transcript of extracurricular activities, including community service, awards and achievements
State Aid From South Carolina
Government agencies take care of their own, so scholarships and educational allowances are built-in to employee compensation packages.
Under the provisions of Section 59-111-110 of the South Carolina Code of Laws: If you are the child of a South Carolina government employee killed or totally disabled in the line of duty (including police officers and firefighters), you are entitled to attend a four-year college or a technical or vocational school program - tuition-free. The survivor's benefit only applies to undergraduate programs.
Mayor's Graduate Scholarship Program (New York City)
New York City government employees who have already obtained Bachelor's Degrees, and are committed to continuing education should consider this source of funding. The City offers full and partial scholarships to full-time employees participating in graduate studies in curricular areas like education, nursing, law, business administration, engineering, computer science, social work, public health, and public policy analysis.
Participants are required to continue working full-time for the City, while pursuing their studies. Program schools provide the scholarship funds, which are applied to tuition only. Qualified applicants are encouraged to gain acceptance status at accredited schools, before providing MGSP application materials. Information sessions help employeee-applicants understand the terms of the program.
Government Employee Award – Nova Southeastern University (Fort Lauderdale, Florida)
Employees from any level of government (local, state, or federal) who enroll in the Masters in Public Administration program at the H. Wayne Huizenga School of Business and Entrepreneurship are eligible to receive tuition discounts amounting to 20%-off the full-tuition price listed in the student catalog. A letter showing proof of employment is required to qualify.
Government Employee Scholarship – Palm Beach Atlantic University (West Palm Beach, Florida)
Full-time government workers enrolled in the University's Master's programn and studying Elementary Education or Organizational Leadership receive tuition reductions totalling 15% off each credit hour taken.
Robertson School of Government, Regent University (Virginia Beach, VA)
Under Regent University's Government Employee Grants Program, the Robertson School of Government offers a 25% tuition reduction to government employees. Participants are required to maintain GPA standards of at least 3.0 to continue to receive the tuition discount.
Vance-Granville Community College (North Carolina)
The State Employee Credit Union Foundation funds two annual scholarships worth $5,000.00 each for Vance-Granville Community College students. Qualified applicants earn $1,250.00 each, per semester, for up to four semesters. Government employees and their dependants are eligible, and applicants are evaluated based on these criteria:
Financial need
Community involvement
Extracurricular accomplishments
Educational goals
Student Specific
Browse Scholarships
Resources
More Educational Resources