Scholarships for LGBT Students
New Social Acceptance and Positive Activism Stimulates Awards
A growing number of scholarship efforts are devoted exclusively to helping students who are lesbian, gay, bisexual, and transgender. Some scholarships are available nationally, while others are exclusively reserved for students from specific geographic regions. Unique student populations like LGBT are traditionally under-represented in higher education, so dedicated scholarships and grants are used to increase enrollment in college programs.
Targeted segments of the student body benefit from LGBT financial aid initiatives that each address specific types of individuals within the LGBT community. Groups that are excluded from higher education face formidable social challenges, so a growing number of LGBT scholarship opportunities reflect the trend toward diversity and tolerance within the academic community.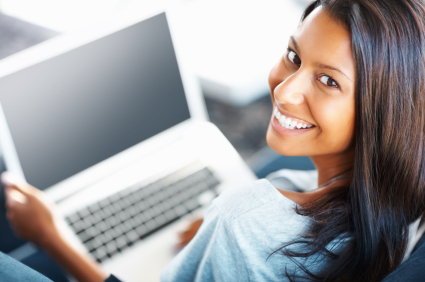 Non-traditional students qualify for traditional college financial aid too; like Pell Grants and other federal assistance. Student-specific scholarships are supplemental resources that help LGBT university students, after other financial aid is spent. Like other scholarship-seekers, lesbian, gay, bisexual and transgender financial aid candidates are well-served by a top-down approach toward student assistance. Gays first land free-money federal grants, like FSEOG and Pell, then tackle state resources and other college funding reserved for LGBT applicants.
LGBT advocacy organizations are primary resources for LGBT scholarships. These examples shine a light on educational assistance opportunities for LGBT college students:
National Scholarships
Fund for Lesbian and Gay Scholarships (also known as FLAGS) rewards community-minded students with scholarships in varying amounts. Awards are issued based on financial need and academic performance.
The LEAGUE Foundation Academic Scholarship Fund is for graduating high school seniors who have identified themselves as LGBT. Qualification is based on GPA and community involvement.
National Gay and Lesbian Task Force administers the Messenger-Anderson Journalism Scholarship and Internship Program which offers $10,000 scholarships to LGBT students who are studying journalism and communications at four-year colleges. Scholarship recipients are also required to take part in a summer internship program in Washington, D.C.
The Point Foundation provides scholarships in varying amounts to undergraduate, graduate, and post-graduate students. Of particular interest to scholarship administrators is the ability to help those students whose sexual orientation has led them to be isolated and/or abandoned by family, friends, and separated from traditional support systems.
Transgender Scholarship and Education Legacy Fund (TSELF) is for students who have identified themselves as transgender and are pursuing careers in religion, social services, healthcare, law, and education. Scholarships are sponsored by the International Foundation for Gender Education.
ZAMI Nobla (National Organization of Black Lesbians on Aging) is active in promoting African American women's causes – including higher education.
Regional Scholarships
Just Out Scholarships are offered to children of "sexual minority" parents living in the states of Oregon and Washington. Scholarship preference is given to rural applicants, and dollar amounts vary.
The Equity Foundation administers a handful of GLBT scholarships: Orchard-Hoyman Fund, Kaiser Permanente Northwest Pride Scholarship, and Pride of the Rose Scholarship. Applications are accepted from students living in Oregon and Southern Washington.
The Lax Scholarship Fund for Gay Men awards multiple $5,000 scholarships and one $20,000 scholarship annually, to gay male students from the five-county Philadelphia region and gay males coming to study in the Philly area.
LGBT Asian American students living in the Bay Area qualify for unique scholarships. George Choy Memorial Scholarship/Gay Asian Pacific Alliance Award is worth $1,000 annually, to a student with an outstanding academic record.
The Harvey Milk/Tom Homann Gay and Lesbian Student Scholarship awards scholarships ranging in value from $250 to $1,000 to San Diego area LGBT students.
The Matthew Shephard Scholarship Foundation was established to support the educational pursuits of visible GLBT Iowa students. The educational assistance is also issued to raise awareness about homophobia and social violence.
Children of LGBT Parents
Some scholarships and grants specifically benefit the huge population of students who are raised in LGBT households. Promoting diversity and increasing college enrollment among children of LGBT individuals is accomplished through dedicated educational philanthropy. Children of LGBT households land scholarships like these:
Two $1,000 awards are distributed annually, to winners of the Lee Dubin Memorial Scholarships. Applicants possess at least one parent that identifies with the LGBT community. Awards issued by Colage favor students involved socially; especially in activities that showcase positive alternative family values.
Joseph Towner Fund specifically encourages higher education among students of LGBT parents, in the San Francisco area. Two $1,000 scholarships are awarded annually to students who are committed to support for alternative families, but who have nevertheless faced significant social or emotional challenges growing up in gay-parent households.
Graduate and Post-Graduate Students
Maylon-Smith Scholarship Award is issued by the Society for the Psychological Study of Lesbian, Gay, and Bisexual Issues, a division of the American Psychological Association. Up to $1,000 goes to assist each winning graduate student researching issues that affect the LGBT community.
The Lesbian Caucus of the National Women's Studies Association provides $500 scholarships to lesbian students who are doing graduate level or Ph.D. dissertation research in lesbian studies.
The Society of Lesbian and Gay Anthropologists of the American Anthropological Association offers the Kenneth W. Payne Student Prize to reward the scholarly writing of graduate students.
Additional Resources
Colin Higgins Foundation – Furthering a Humanitarian Vision.
Pride Foundation – Promoting diversity through educational financing
The Center – Lesbian, Gay Bisexual Transgender Community Center
Minority Categories
Browse Scholarships
Resources
More Educational Resources