Scholarship Programs for Psychology Students
Are Your Majoring in Psychology?
Psychology continues to be one of the most popular majors for college students, and it is not difficult to understand why. Beyond the inherent fascination of the subject, a degree in psychology can lead to a wide variety of career paths. Psychology majors may pursue careers at every level of the mental healthcare profession, from school counseling to private practice. A psychology degree is also a firm foundation for a career in business, education, or social work.
Students majoring in psychology will be studying at the undergraduate, graduate and post-graduate levels. Their ultimate career choice will dictate the type of degree needed to enter the workforce. But whether pursuing an associate's degree or a master's degree, all psychology students have one thing in common – the need for financial assistance to help them meet the ever rising costs of tuition. Fortunately, there are scholarship programs dedicated to helping promising psychology majors find the money they need to pursue their education.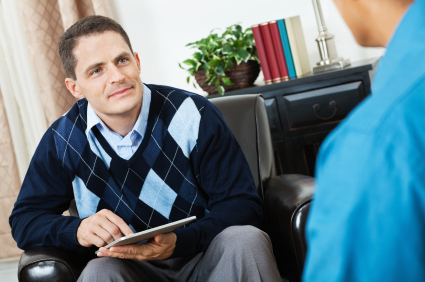 Scholarships for psychology majors are typically sponsored by professional associations and advocacy groups. Colleges and universities are also prime source for valuable scholarships dedicated to students majoring in psychology and its many sub-disciplines. These programs offer valuable financial assistance to promising students, but they are also highly competitive. Students looking for scholarships to help them pursue a degree in psychology should be prepared to work hard for their awards.
Scholarships from Professional Associations
A large proportion of the available scholarships for psychology majors are funded and administered by the private sector. These programs are typically sponsored by professional associations closely allied to the mental healthcare industry. The majority of these scholarship programs are directed at graduate level and post-graduate level students. While there are scholarships for undergraduates sponsored by the private sector, many beginning students will find greater opportunities pursuing more general scholarships and grants before focusing on specific programs dedicated to psychology majors.
The following examples of psychology scholarships should illustrate the types of programs sponsored by professional associations.
Scholarships from Colleges and Universities
Students looking for psychology scholarships will find that their own college or university may be a prime source for the financial aid they need to continue their studies. Colleges and universities routinely offer scholarships for exceptional students as a way to bring the best and brightest to their campuses. College sponsored scholarships are typically strictly merit-based, and students will have to work hard to earn theses awards.
Psychology majors looking for scholarship opportunities should contact their school's office of financial aid to learn about programs that may be open to them. Students should also consult their department heads for information on campus-based scholarships as well as outside financial aid programs.
The following examples are typical of the type of psychology scholarships offered by colleges and universities.
Campus-based scholarships for psychology majors are plentiful, and are as diverse as the many sub-disciplines that fall under the psychology umbrella. Students should begin their search by focusing on those schools that offer degrees in their chosen field of psychology, and contact the university's office of financial aid for details on possible financial aid opportunities.
The field of psychology is broad and offers students a wide range of career opportunities. Whether you are drawn to clinical research, private practice or social work; whether you plan to apply your degree to the schoolroom or the boardroom; majoring in psychology offers the possibility of a lucrative and rewarding professional career. With the right scholarship you can be on your way to realizing your educational and professional goals.
{}
Health and Medical
Browse Scholarships
Resources
More Educational Resources