Grants for Non-Traditional Students
Not the Normal College Student?
Not all college-bound students are cut from the same cloth. While the majority of college students are still fresh from high school, more and more adult learners are joining the national student body. Displaced workers, single parents, returning veterans and adults seeking new career opportunities are beginning to form a larger percentage of the collegiate student body. These non-traditional students come from all walks of life, and from many diverse backgrounds. But they have one thing in common, the desire to achieve success through higher education.
Many non-traditional students are heading to college for the first time, as a way to improve their career opportunities, and find new success in a fast changing marketplace. Still others are returning to college after a prolonged absence, brought about by financial or family concerns that forced them to interrupt their college stay. These non-traditional students share the same college funding concerns as their more traditional counterparts. Paying for college, at any stage in life, can be difficult.
Grants, scholarships and loans are all designed to help students achieve their dream of a college education. Chief among these financial aid resources is the grant, free money which never needs to be repaid. These grants may be supported by Federal or state governments, corporations or professional associations. It may seem that non-traditional students do not receive the same level of attention as their more traditional counterparts, but there are still a wide array of grant programs in place to help them reach their educational goals.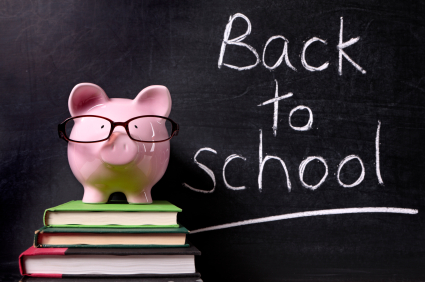 The FAFSA
All students pursuing grants for their college education should first fill out and submit the Free Application for Federal Student Aid . Whether you are fresh out of high school, an adult learner returning to college, or a single parent headed to college for the first time, the FAFSA is absolutely mandatory. The FAFSA will help determine the level of government financial aid for which you are qualified. It is also often used by other grant foundations to determine eligibility for grant and scholarship programs, so make the FAFSA priority number one.
Grants from the Federal Government
All college-bound students, regardless of their traditional or non-traditional status, should begin their grant search with the Federal government. The U. S. Department of Education has a number of programs in place that can benefit non-traditional students, and a government grant search should be the first stop on the road to college funding.
The following selection of Federal education grants will give non-traditional students an idea of the funding possibilities available through the U.S. Department of Education.
The Federal Pell Grant – The most accessible of all federal education grants, the Pell grant is available to undergraduate students of all ages who can demonstrate the requisite level of financial need. Award amounts are determined by financial need, cost of attendance and the applicant's status as a full, or part-time student. Maximum award allowances are $5500.
The Federal Supplemental Educational Opportunity Grant – Available to all undergraduate students who can demonstrate extreme financial need, the FSEOG is administered through cooperating colleges and universities. The grant is awarded on a first come, first served basis, and students are encouraged to apply early. Awards range from $100 to $4000 per academic year, and are determined by financial need, time of application and the availability of university funds.
The Federal TEACH Grant – Open to undergraduate, post-baccalaureate or graduate students who are pursuing a degree in teaching or education administration. The TEACH grant is an award for service program, and recipients must agree to serve as a teacher in an under-served, or at risk school or community, in order to receive funding. The maximum award amount is $4000 per academic year.
State Supported Grants for Non-traditional Students
Many state governments have grant programs in place to meet the needs of their resident students. These grant programs often extend to non-traditional students, providing financial support to students who are attending college or vocational school to obtain career or professional training. These state supported grants often target displaced workers, single parents and adults who are entering the workforce for the first time.
Grant programs for non-traditional students will vary from state to state, and interested students are encouraged to visit the dedicated website for their state's Department of Education for information on what may be available. The following examples will give students an idea of the types of grant programs currently offered by states around the country.
General Education Grants for Non-traditional Students
Non-traditional students make up nearly 15% of the current national student body, and that percentage is only going to grow as more and more adults return to school to secure the education they need to succeed in an ever changing marketplace. In addition to the Federal and state supported grants and scholarships, students will find a wide range of programs administered by private and professional organizations, corporations and advocacy groups. These grant programs may be specific to certain career paths, or may target specific sections of the population such as minorities and women.
When searching for college grants applicable to non-traditional students, the first rule is to narrow your focus and concentrate on finding those programs that most closely match your status as a student, and your professional goals. For example, an African-American woman looking for grants to complete her degree in engineering would search for specific programs that target her gender, race and career path.
The following examples will give non-traditional students an overview of grant programs that are available from the private sector.
Tips for Non-traditional Students Searching for Financial Aid
The examples highlighted here should give non-traditional students an idea of the financial aid programs that exist to help them achieve their educational goals. Adult learners, returning students, single parents and those working to break the cycle of poverty should take encouragement from the wide array of grant and scholarship programs that are in place to help them obtain the education they need.
Begin by searching for Federal and state supported education grants that match your status as an adult student. As your search moves into the private sector, concentrate on those programs that target age, gender, race and career goals. Single parents, both male and female, should look for programs devoted to their status as the sole financial support for their families. With diligence, and some hard work, non-traditional students can find the funding they need to complete their college education, and forge a new success for themselves and their families.
Non-traditional students will also want to refer to our section on Scholarships for Non-traditional Students for information on other sources of financial aid for college.
Student Type
Browse Grants
Academic
Government
More Educational Resources