Scholarships for Single Mothers
A Guide for Single Moms
Single mothers comprise a growing segment of the college student body, so this non-traditional student group is starting to get more attention from organizations that offer scholarships. Juggling family responsibilities, work, and school presents unique challenges, so some financial aid is reserved for working adults and parents. Non-traditional college students have historically been at a disadvantage, operating in a higher education financial aid system that favors recent high-school graduates. Educational trends are creating a greater need for financial support among college students who are returning to higher education – including single mothers.
Economic conditions are supporting a globalization of the workforce, so a trend among older individuals is to re-engage with higher education. Single mothers, and other adults who are retraining to launch renewed careers are increasingly assisted by scholarships, grants and loans for single parents returning to college.
Each financial aid quest begins with the Free Application for Federal Student Aid (FAFSA). The form is submitted online and requires that you have your tax returns and other paperwork available during completion. Once your FAFSA is reviewed, you will receive information regarding your EFC (Expected Family Contribution). This important calculation represents the amount your family is expected to contribute to your education. You may receive information regarding your eligibility for PELL Grants.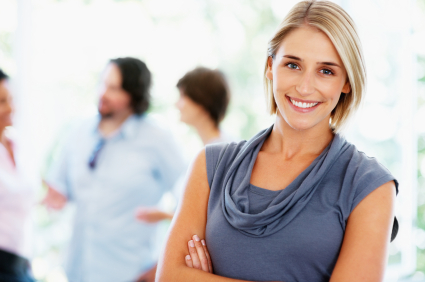 A Federal Pell Grant is worth up to $5,500 (this number changes asnnually) and Grant amounts are determined based on several criteria:
Expected Family Contribution
Need
Part-time or Full-time student enrollment
The actual cost of attending the college you have selected
Institutional participation
Enrollment to attend for a full academic year
Additional financial aid received
*Important Notice – The Federal SMART Grant Program ceased operations in 2011. This reference is maintained as a historical record, and as a resource, should SMART funding be offered in the future.
Another Federal Grant Program, administered alongside Pell, is the National Smart Grant Program. Smart is an acronym for Science and Mathematics Access to Retain Talent Grant. This is a grant for students eligible for Federal Pell Grants. Each successful applicant carries at least a 3.0 cumulative GPA in all required coursework, and is working toward a degree in one of the following fields:
Physical or life science
Computer science
Mathematics
Technology
Engineering
Critical foreign languages
This grant also requires participants to enroll at least half-time, and is reserved for US citizens and eligible non-citizen. Third and fourth year students are invited to compete for SMART funding.
On local source for single parent financial aid is the National Community Action Organization. There are over 1000 Community Action offices spread around the country, each providing local resources for mothers and other needy residents. Students pursuing high-need vocations earn the most aid from Community Action Agencies, like this chapter in Cincinnatti. In addition, local affiliates provide daycare services for single mothers pursuing education. Single mothers who attend college pay as little as $9.00 each month for daycare while attending classes.
Financial Aid Resources for Women and Mothers
The Jeanette Rankin Women's Scholarship Fund provides scholarships for women who are 35 years of age or older and attending college. Eligibility is based on financial need, as determined by income and number of family members. Each applicant is required to submit an essay for evaluation.
AARP Foundation Women's Scholarship Program was developed to help women over the age of 50 develop their lives and careers through education and vocational training. Women who are in financial need may be eligible for funds that pay for education and skills-training. The goal of this program is for participants to emerge independent and capable of taking care of themselves, rather than being reliant on family, friends, and government agencies. This program awards roughly $450,000 each year, to women who qualify for scholarships.
AAUW (American Association of University Women) provides scholarships in varying amounts to women pursuing degrees (graduate or undergraduate) in any of the STEM subjects (Science, Technology, Engineering and Math). There are several grants and scholarship programs offered for minority applicants, and those students coming from impoverished or disadvantaged situations. Degrees in business, law and medicine are earned by minority participants, including African-American, Hispanic, and Native American students.
The Society of Women Engineers (SWE) hosts competition-based scholarships for women pursuing degrees in Math and Sciences (preference goes to those receiving degrees in any form of engineering). Some of the scholarships are awarded based on need, while others are issued for scholastic excellence in Math and/or Science courses.
Women Chefs and Restaurateurs, a hospitality industry association for women, provides scholarships to women who are pursuing degrees in the culinary arts; specifically those in difficult financial situations.
Talbots Charitable Foundation has been assisting women in higher education for many years. The Foundation provides 55 scholarships annually for women seeking college credentials. Five $10,000 scholarships are provided to women seeking Bachelor's degrees, and fifty $1,000 scholarships are provided to women who are enrolled in Associates and other degree programs. Successful applicants have graduated from high school or received a General Equivalency Degree within the prior 10 years.
For women with business-oriented educational objectives, Jane M. Klausman Women in Business Scholarships, worth $1,000 – $7000 each, are valuable resources. Female college students pursuing degrees in business are invited to showcase their potential in the field, by competing regionally for business school scholarships. Successful applicants receive locally administered awards, before being placed in national selection pools that open additional scholarship doors.
Competitng for Women in Aviation International Scholarships requires each applicant to submit 2 one-page recommendation letters, a 500 word essay, a resume and documentation of any completed aviation training.
Emerge is an acronym for Empowering Women through Education. The organization is dedicated to women's causes, including higher education. Scholarships are awarded to needy women struggling to gain footholds in post-secondary education. Students active in their communities, and women returning to college after absences are given special consideration for some Emerge awards.
If you are pursuing a preparatory degree in the "high demand" vocation of teaching, you may be eligible for generous Federal Financial Aid incentives called TEACH Grants. TEACH Grants are for education majors receiving cumulative GPA scores of 3.0. Participants must be willing to work at certain schools following graduation, including schools that serve low-income pupils and rural areas.
Grants are subject to these stipulations:
The student must maintain a 3.0 GPA
The student must agree to teach in a low-income school for 4 years
The teaching obligation must be met within 8 years of graduating
The student must occasionally file paperwork online, at the TEACH Grant website
Failure to follow program regulations converts outstanding TEACH Grants into student loans requiring repayment
Single-parent minority college students are eligible for Capture the Dream Scholarships worth $1000 each.
George Snow Scholarship Fund initiates financial assistance for single Florida parents, among its far-reaching financial aid programs
Scholarship search engine websites
Scholarship.com is a website containing links and information about thousands of available college scholarships. This website allows you to search by gender, age, or degree type.
Fastweb.com is another scholarship search engine website. The Fastweb program allows you to input information about yourself, to help determine where you might find financial aid.
Use these tips for securing single-mom scholarships:
Be timely: Applications have deadlines, which are often immovable. Always file on-time, and leave a cushion in-case further information is requested by scholarship administrators.
Use grammar and spell check software on essays before submitting them. You are applying for academic funding, so it is imperative that you put your best foot forward.
Ask someone you trust to read and critique essays – teachers and advisers are willing to serve in this capacity.
Compete for all available aid. You may not win every scholarship, but each application holds promise for financial assistance.
Student Specific
Browse Scholarships
Resources
More Educational Resources