Time Warner College Scholarships
Commitment to Community Action
Time Warner Cable, formerly known as Warner Cable Communications, is an American telecommunications company providing cable, telephone, and internet services to customers in 29 states across the county. TWC is the second largest cable company in the United States, serving more than 15 million customers. Since their humble beginnings in 1968 as American Television and Communications, Time Warner has seen many changes in an industry they helped define.
Over the years TWC has merged with, or acquired, a number of competing telecommunications companies until it became a recognized leader in within the industry. Time Warner Cable has established itself by offering top of the line services for its customers, all while staying at the forefront of innovations.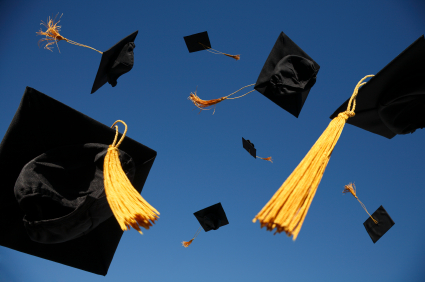 Time Warner Cable was the first to launch number of services that have become commonplace in homes across the country, including RoadRunner (the first high speed cable internet service), digital cable, and video on demand. Today Time Warner Cable remains one of the most respected providers of video, high speed data and voice services in the United States.
Corporate Responsibility Practices
Time Warner Cable understands that the health of their company is inextricably linked to the well-being of the people and communities it serves. TWC has put into place a number of corporate initiatives designed to benefit their customers and the country as a whole. They are actively involved in environmental issues, implementing energy efficient designs into their buildings and upgrading company vehicles for greater fuel efficiency with the goal of reducing the company's carbon footprint by 15% before 2014. TWC is also committed to promoting cultural and ethnic diversity, both within the company and the communities in which they operate. To that end Time Warner Cable actively participates in, and financially supports, programs dedicated to encouraging diversity in the workforce and the country in general. Time Warner Cable's philanthropic initiatives also address the educational needs of the country by working to create student interest in the all important fields of Science, Technology, Engineering, and Mathematics. Through their Connect A Million Minds initiative, TWC works with educators to promote education at all levels of the American school system. Part of that initiative is a substantial financial donation that supports a variety of scholarships for talented students who may not otherwise have the opportunity to pursue a college education.
TWC and Education: Regional and National Awards
Time Warner Cable has made a commitment to promoting education in the United States, particularly in the critical STEM disciplines. America, once a world leader in technical innovation, has fallen behind her global competitors. In an effort to restore the balance, and to encourage more students to pursue a college education, Time Warner Cable has developed a number of scholarship opportunities for students around the country. The scholarship programs provide much needed financial assistance to students pursuing degrees in Science, Technology, Engineering and Mathematics. Time Warner Scholarships are a mix of regional and national awards, some of which are school specific.
UPDATE: on June 11, 2014 Time Warner Cable Community Investment Manager Christine Mackin emailed stating that they following scholarships are no longer available.
The following programs are typical examples of Time Warner Cable's Scholarship initiative:
The Merck UNCF Time Warner Cable Scholarship is one of the few national scholarships directly supported by Time Warner Cable. 10 annual scholarships are awarded annually to graduating high school seniors who are enrolled, or are preparing to enroll, in an accredited college or university. Applicants must be enrolled in a Science, Technology, Engineering or Mathematics program. The scholarship is open to all Time Warner customers. The maximum award is $3000. Interested students should contact their local Time Warner office, or the national Time Warner website (http://www.timewarnercable.com/en/about-us.html).
The Time Warner Information Science Scholarship

(http://webapp.usm.maine.edu/Scholarships/public/scholarship/204/view.action)

is available to students enrolled in the University of Maine's School of Science, Technology and Health. The award is open to sophomores and juniors with a 3.0 GPA or better. Scholarship amounts vary, and awards are determined by a combination of academic merit and financial need.
Time Warner Cable Mid-Ohio offers the Time Warner Cable STEM Scholarship. Six $2000 scholarships are awarded each year to qualifying students in the northwest, central and southeastern areas of Ohio. Applicants must have a minimum GPA of 3.5, and must be enrolled in an approved Science, Technology, Engineering, or Mathematics program at an accredited state college or university. To be eligible, students must be current customers of Timer Warner Cable Mid-Ohio.
The NAMIC-Carolinas Media & Entertainment Scholarship is cosponsored by Time Warner Cable, ESPN and Cisco. The $10,000 scholarship is open to multi-ethnic students pursuing careers in the media and entertainment industry. Applicants must be residents of North or South Carolina, must be currently enrolled in an approved undergraduate program, and must have a minimum GPA of 3.0. One scholarship is awarded annually.
For further information on Time Warner Cable Scholarship, students should contact their local Time Warner office, or visit the Time Warner Cable website. Students with a passion for mathematics and science may find that Time Warner Cable is there to deliver the scholarship money they need to help pay for their college education.
Company Scholarships
Browse Scholarships
Resources
More Educational Resources