Toyota Scholarships
Green Vehicles and Strong Educational Initiatives
Toyota has a long history as one of the foremost automotive innovators in the world. Founded in 1937 in Japan, the company built its reputation on the production of affordable passenger cars for the masses. In 1957, Toyota opened their first plant in the United States, and began to openly court the American market. While first year sales were disappointing, with total sales amounting to only 288 vehicles, Toyota was on its way to winning over the hearts and minds of the American people.
Throughout the 1960s and 1970s Toyota concentrated on developing innovative automobile designs that would appeal to the growing youth-centric, college educated, American clientele. That dogged determination to be at the forefront of automobile innovation led Toyota to spearhead a new generation of affordable, fuel efficient, cars that would appeal to customers throughout the United States, and around the world. Today, Toyota continues to lead the world in automobile innovation with its line of hybrid vehicles and its dedication to the concept of green motoring.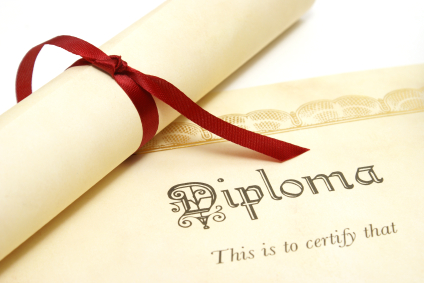 Community Philanthropy
Toyota, like many successful corporations, understands that they do not operate in a vacuum. Their customers, and the communities in which they operate, are the company's life blood, and without them the Toyota Motor Company would be a distant memory. The U.S. Division of Toyota has a long history of philanthropic initiatives, supporting regional and national programs dedicated to the environment, education, and diversification. Toyota's charitable donations support museums, national parks, hospitals, schools, research centers and advocacy groups. Since 1991, Toyota has contributed more than half a billion dollars to important philanthropic programs across the United States.
Toyota Supports Education Programs
Toyota has made a commitment to education in the United States, and has partnered with a variety of national organizations to provide scholarship and grant opportunities for students who may not otherwise be able to afford a college education. Many of these philanthropic initiatives target women and minorities, with the intention of diversifying the college landscape and encouraging students to pursue professional careers in fields in which they have been historically underrepresented.
The majority of scholarships and grants supported by Toyota are administered through the partnering entities, and students will have to apply directly through the organizations involved. The following organizations and foundations are supported by charitable donations from the Toyota Motor Corporation:
The Toyota U.S.A. Foundation
The Toyota U.S.A. Foundation is one of the corporation's flagship philanthropic initiatives. The foundation supports K-12 education programs throughout the country, with an emphasis on increasing educational opportunities in mathematics, science and environmental science. The foundation provides funding to schools and institutions in all 50 states. While no scholarships or grants are available to students themselves, the program helps to ensure that educational opportunities are available for students from all ethnic and economic backgrounds.
Company Scholarships
Browse Scholarships
Resources
More Educational Resources