Target Scholarships
Corporate Responsibility Programs Heavy on Education
Nearly 45 years ago, Target opened its first retail outlet in Minnesota. Originally an offshoot of the Dayton's department store chain, Target soon began to make inroads into communities across the country. When the Dayton Hudson Corporation officially assumed the Target brand name, the country was ready to welcome a new major player in the retail outlet shopping market. Since then, Target and Super Target stores have rapidly spread across the country, acquiring legions of dedicated customers.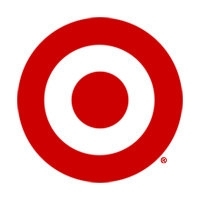 Like many large corporations, Target understands that their success is based on the vitality of the communities in which they operate. The Target corporation supports many regional, and national charities, and understand that giving back to the community is part of their corporate responsibility. Chief among Target's charitable activities is its dedication to education. The Target Corporation supports and funds a variety of educational initiatives. These programs are focused on improving the quality of education for preschool, grade school and high school students, and on making college more accessible to high school graduates.
Target Scholarships for African-American and Hispanic Students
Target Corporation's Community Leaders Scholarships are designed to support and encourage college-bound students in the Hispanic and African-American communities. These programs are dedicated to helping deserving high school graduates achieve their dreams of a college education.
Target has partnered with the United Negro College Fund to sponsor eight $5000 Target/UNCF Community Leaders Scholarships. These scholarships are available to undergraduate African-American students who are currently enrolled at one of the UNCF member colleges or universities. Applicants must demonstrate the requisite level of financial need, must meet specific academic standards, and must be committed to serving their communities.
In partnership with the Hispanic College Fund, Target offers 50 annual scholarships for students of Hispanic heritage who are majoring in business related studies at an accredited college or university. Eligibility is determined by financial need as well as academic achievement. Award amounts range from $1000 to $5000.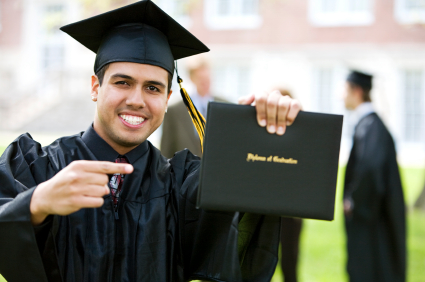 The Target Fashion Scholarship
Target Corporation, and the Council of Fashion Designers of America, sponsor the annual Target Fashion Scholar Program. This program provides one $25,000 scholarship to an exceptional sophomore student currently enrolled in one of CFDA's participating schools. In addition to the monetary award, Target arranges for the scholarship winner to visit their headquarters in Minneapolis to work with the Target Design Team.
Four additional scholarships of $5000 each, are awarded to the four runners-up in the Target Fashion Scholars Program.
Target Grants
Target offers a broad array of grants programs to students and fields like the arts and public safety.
The Target All-Around Scholarship
While once an incredibly popular & widely known program, the All-Around Scholarship has been discontinued since 2006.
Every year the Target Corporation awards 2100 All-Around Scholarships to deserving college-bound students across the country. These scholarships are designed to benefit students who have demonstrated a high level of academic achievement, and a devotion to community service. Four $10,000 national scholarships are awarded annually. In addition to the national awards, each Target store awards 2 scholarships to students within the community who have achieved academic excellence in their high school studies, and have demonstrated initiative, leadership and service to their community.
To be eligible for a Target All-Around Scholarship, students must be high school graduates under the age of 24 who are enrolled, or are soon to enroll, in an undergraduate program at an accredited college or university. Students must have a minimum GPA of 3.0, and scholarships are available to students pursuing degrees in all major fields of study.
The deadline for applying for any of Target's regional or national scholarships is November 1st. For more information on the Target All-Around Scholarship, and and to arrange for an application, students should contact the company directly at 1-800-316-6142. The application process for all of Target's scholarships begins with this telephone number, and no information is currently available via the corporations dedicated website.
Community Education Beyond Scholarships
The Target Corporation is dedicated to increasing educational opportunities for students at every stage of their development. Target routinely funds a number of nationwide initiatives bringing literacy programs to rural and urban schools which are suffering through lack of resources. Target has also recently donated more than $12 million to help struggling schools update and upgrade their campus libraries. Target is devoted to helping students realize their dreams through education, and the Target Corporation's scholarship programs are merely the tip of the proverbial iceberg.
Company Scholarships
Browse Scholarships
Resources
More Educational Resources