Pfizer Scholarships
Pharma Giant Includes Education in Corporate Ethos
The well-known drug company Pfizer has a longstanding history in the development and delivery of pharmaceuticals that help people with an array of health problems. But beyond their philanthropy to people, Pfizer also has experience with medications and products for animals and is dedicated to furthering research in animal medical welfare. The company currently advertises over two dozen of their key products, a number of which have become recognizable household names: Zoloft, Viagra, Lipitor, and Celebrex. Just these few products span the medical books from erectile dysfunction to depression, and high cholesterol to arthritis.
Likewise, Pfizer spans the range of corporate philosophy from globally-known research and development as well as breakthrough technologies and ingredients to educational promotion and altruism. To this end, they offer a number of scholarships that support students with conditions that they are focused on or pursuing careers of interest to the company.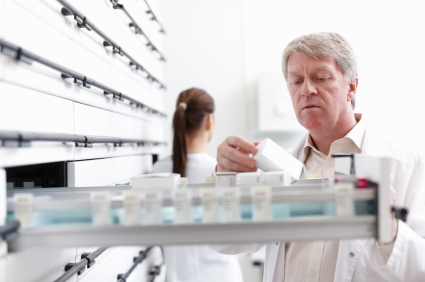 For instance, in 2010 Pfizer sponsored the Epilepsy Scholarship, an award to a student who had overcome their chronic illness with grace and achievement. This endeavor comes with the additional bonus of providing Pfizer with further research and case studies through the recipients of these scholarships, who are generally linked in some way to a product in which Pfizer specializes. As the world's largest research-based company, Pfizer uses this financial outreach advantageously to extend their wealth of knowledge of the effects of various compounds on disease and wellness.
Though their headquarters are located in New York City, they provide scholarships to students throughout the world. Pfizer takes their social responsibility as such a large institution to give back to the environment, students, and humanity very seriously. Not only do they have a Patient Assistance Program that is responsible for giving their medicines to those who need them at no cost, they are very intent on forming partnerships with global organizations to further health and technology. Hundreds of thousands of dollars are available through their annual educational and charitable programming, listed in detail below.
Fellowships Provide Opportunities for Veterinary and Medical Scholars
A company like Pfizer can only thrive with constant nurture in research. To these ends the company markets its fellowship programs in a number of areas:
Changing Pfizer Opportunities
Don't be intimated by the huge corporation that Pfizer is; remember that they have provided funding out of their deep pockets for thousands of organizations and individuals to be educated, do research, and engage in pharmaceutical progress. If you fall into any of the above categories, they may have something to offer you that could impact your life significantly and put you on track for a career with their corporation if you are interested. The array of scholarships, awards, and research competitions that Pfizer sponsors changes from year to year as their interests shift, so make sure you keep updated with any new awards on the Corporate Responsibility area of their website.
Company Scholarships
Browse Scholarships
Resources
More Educational Resources