Microsoft Scholarships
"Gates" and "Redmond" Synonymous with Computing
Microsoft and its founder Bill Gates are venerable presences in the history of personal computing. Their flagship product, the operating system called Windows, was developed on the IBM PC standard and has dominated the business market since it came out in 1985. Prior to Windows, most PC-type computers relied on DOS (for "Disk Operating System"), which required the user to interact with the computer using a command prompt and typing in text, which was very cumbersome. Windows was a GUI, or "graphical user interface," which meant the user could see what running programs were doing by checking their progress in a series of tiled windows displayed on a monitor.
The 1987 version of Windows introduced overlapping windows, prompting Apple, which used the Macintosh hardware standard, to file suit for violations of software copyrights and ending the amicable relationship between the two companies. Today, the rivalry between Microsoft and Apple continues unabated. Microsoft became the largest seller of PC software in 1988 due to its control of sales to offices, and as of 2012 that situation persists.
Microsoft's strong points are consistency in the design and quality of new products, accessibility of the operating system to independent software developers, and the PC standard itself, because the IBM PC has a reputation for costing less than a comparable Macintosh model.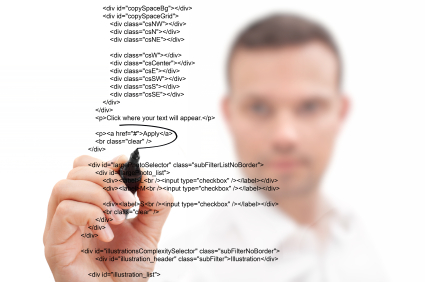 Microsoft Scholarships Support New Computer Engineers
As one might expect, Microsoft's scholarship program is simple, logically ordered, and easily understood. Microsoft's goal is to train new programmers in the United States, Canada, and Mexico in order to produce a pool of applicants qualified for careers at Microsoft, and to that end it offers four different types of basic scholarships. The scholarships support undergraduates in computer science degree programs and other technical fields like computer engineering, electrical engineering, mathematics, and physics. The four categories of award are:
General Scholarships
Women's Scholarships
Minority Scholarships, for African-American, Hispanic, or Native American students
Scholarships for Students with Disabilities.
Microsoft's criteria for judging applicants include conformity to stated eligibility policy, the quality of a student's application, demonstrated interest in the software business, leadership ability, and financial need. You must apply for a summer internship with Microsoft, which is an excellent opportunity to benefit both your academic career and your future chances for employment. The internship is paid, and you will work in Redmond for 12 weeks.
Scholarships pay all or part of your tuition for one year, but no other expenses, and payments are made directly to your school.
Postings for Microsoft scholarships can be found on the websites of various colleges. They indicate you must maintain a good GPA (3.0 of a possible 4.0, or 4.0 of 5.0), and be enrolled in full-time undergraduate studies in an approved field at a four-year university. There is no citizenship requirement.
Blacks at Microsoft Scholarships
The Blacks at Microsoft (BAM) Scholarships differ from the Minority Scholarships in several respects. They are awarded only to seniors in high school, and are renewable for as many as four years. Each award is fixed at $5,000. Your plans must include obtaining a bachelor's degree, but you may apply for a BAM Scholarship if you are beginning at a two-year institution like a community college.
BAM Scholarships are awarded only in the United States, and all recipients are considered for internships. Other special criteria for entering include the following:
You must have some form of African heritage, either African-American, African, or Ethiopian.
You must plan to take a bachelor's degree in one of these fields: engineering, computer science, computer information systems, or an approved business program like an MBA.
Your GPA must be at least 3.3.
In addition to your application form, you must submit a resume (including activities other than school, any honors you have earned, and employment experience), a transcript, two reference letters, a photograph of yourself, and two essays. The first should discuss your plans to contribute to the technology industry, and the second should describe your financial need.
Microsoft Research Graduate Women's Scholarship
Each Microsoft Research Graduate Women's Scholarship is for $15,000, intended to pay for the second year of study (which must be full-time) toward a Ph.D. You also receive $2,000 to cover conference and travel expenses. Your university, which must be located in either the United States or in Canada, must nominate you for the award, and your course of study must fall under one of three departments: computer science, electrical engineering, or mathematics.
One quirk of the Graduate Women's Scholarship is that completing any graduate-level coursework before your first year in one of the three eligible departments will disqualify you from competing for the award. Another is that you yourself may not send in an application. The chair of your department must perform that task. With the online application, the sender must submit the following: curriculum vitae, transcript, two reference letters, and an essay by you supplying information on how the scholarship will further your research.
Company Scholarships
Browse Scholarships
Resources
More Educational Resources