JP Morgan Chase Scholarships
History Plays its Part
JP Morgan has been a leader in financial services for more than 200 years. With offices and clients in over 100 countries around the world, JP Morgan remains one of the most successful wealth management organizations in history. They are a leader in investment banking, investment management, securities services, and private and commercial banking.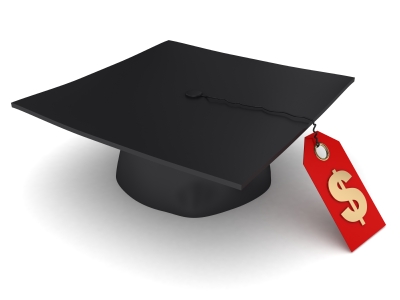 In 2000, as the world moved towards a new millennium, JP Morgan merged with Chase Manhattan Corporation to create one of the world's most influential and powerful banking and financial institutions. Today, JP Morgan represents the international finance community, including large corporate clients and institutions, while Chase Manhattan represents the commercial and individual banking sector. JP Morgan's long history of wealth management, combined with Chase Manhattan's modern approach to customer service, continues to set the bar for financial institutions around the globe.
Corporate Philosophy
JP Morgan Chase remains one of the worlds most successful wealth management services. Their reputation has been built on an unwavering commitment to their clients, employees and shareholders. But JP Morgan Chase's corporate philosophy extends well beyond the boardroom. Over the years, JP Morgan Chase has made generous donations to the arts, to the environment, and to sustainable development for underdeveloped countries. They have taken an impressive public, and corporate, stand on diversity in the workplace and in the institutions of higher education. To this end, JP Morgan funds a variety of scholarship programs designed to benefit minorities and low income students who may not otherwise be able to reach their full potential. These educational initiatives are one of the hallmarks of JP Morgan Chase's dedication to public works.
JP Morgan Chase Scholarship Programs
JP Morgan Chase currently funds a variety of scholarship programs for exceptional students. Some are designed to target specific student types, such as women and minorities, while others target students attending specific universities. These scholarships are made available through the generous endowments of JP Morgan Chase, and are part of their ongoing initiatives to give back to the communities in which they operate.
The following scholarship programs are funded in full, or in part, by JP Morgan Chase.
JP Morgan Launching Leaders Program
The JP Morgan Launching Leaders Program is part of JP Morgan Chase's commitment to diversity in the workplace, and particularly within the banking sector itself. The Launching Leaders Program is designed to give African-American, Hispanic-American and Native-American students the opportunity to fulfill their career ambitions with one of the world's leading financial services firms. The program provides scholarship opportunities for sophomores, juniors, and first year MBA students who are pursuing a career in global finance.
The Launching Leaders Undergraduate Scholarship – This scholarship is open to sophomores and juniors who are pursuing degrees and careers in global finance. Qualifying applicants are eligible to receive $15,000 in scholarship funds, plus a position in JP Morgan's Summer Analyst Internship Program.
The Launching Leaders MBA Scholarship – This program is open to first year MBA students who are interested in pursuing a career with JP Morgan Chase. Qualifying applicants receive a position in JP Morgan's Summer Associate Internship Program, and a monetary award based on their total cost of tuition.
JP Morgan Chase's commitment to education is easily reflected in the scholarship programs that they so generously fund. These programs have helped hundreds of students to achieve their educational and career goals. Moreover, the JP Morgan Launching Leaders Program has helped to empower minority students to pursue lucrative careers in global finance.
Company Scholarships
Browse Scholarships
Resources
More Educational Resources