Vegan Scholarships
College Money to Support Your Lifestyle
It is not often that what you eat – or what you don't eat – can be a source of financial gain, but in this case veganism is a marked exception. A vegan is someone who eats plant products only; vegans as a rule do not consume fish, meat, or poultry items. Levels of veganism vary from person to person – for instance, some vegans may also avoid using products even derived from animals, such as honey or leather. Some may eat fish on occasion. Others choose to only eat raw food.
Like any life-defining choice, vegans have a rainbow variety of reasons for their dietary choices. Many are nutritional, some are in defense of animal rights, some in support of environmental issues, some simply for taste and the dislike of meat. If you are a vegan and looking for college financing support just for you, expect to be pleasantly surprised at the financial encouragement of your eating habits. Veganism is just specific enough of a niche to have many scholarship supporters behind it in order to boost the movement, bolster enthusiasm and pride in students, and define it as a major lifestyle choice.
With the growth of the number of self-proclaimed vegans over the past few years, scholarship funding will increase too. You may have less choices at the average buffet table, but when it comes to college funding options, there are plenty of dishes to choose from.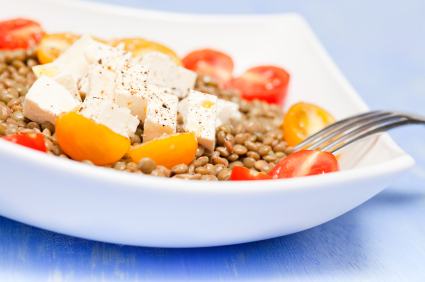 Scholarship Programs
The Vegetarian Resource Group
The Vegetarian Resource Group (VRG) offers two scholarships in the amount of $5,000 each to graduating high school seniors who can demonstrate that they have been actively promoting vegetarianism in their schools and/or communities. Applicants are asked to submit an essay to the VRG, along with copies of their transcripts or report cards for the previous two years, and at least three letters of recommendation. In addition, candidates can submit any documentation they may have with respect to their promotion of vegetarianism during high school. This can take the form of newspaper stories, photographs, and the like.
In addition, the VRG offers a paid internship in the amount of $2,000 under the Eleanor Wolff Intern Scholarship program. The program is designed for students who want to make changes to steer members of society away from consuming meat and who will use the knowledge gained during the internship period to go forward and effectively campaign to make those changes a reality. The internship also includes $1000 for housing as the intern will be working at the VRG office in Washington D.C. The funds under the program are awarded based on financial need and promise. The VRG also has unpaid internships for those not chosen for this one.
Humane Society of the United States, New England Regional Office
The Shaw-Worth Memorial Scholarship is awarded each year to a high school senior from New England. In order to be considered for this source of funding, candidates must have been involved in activities advocating the protection of animals. This could include participating in the rescue of animals in trouble, having given speeches or presentations on the subject of animal rights, or direct work on behalf of animals, all volunteer work associated with the lifestyle of a vegan.
One $1,500 scholarship is awarded annually. Students looking to pursue an undergraduate degree, certificate, or non-degree programs are eligible to apply. There is no specific application form required; instead, interested persons are asked to write a letter to the Humane Society setting out his or her attitude toward animals and listing activities and achievements in the area of animal protection, of which veganism may be considered one. At least three letters of recommendation must be included in the package, which is to be mailed to the Humane Society. This one can be an easy one to miss, since there is no traditional application form, so make sure it is on your scholarship radar if you qualify.
University of Hawaii at Manoa, Department of Human Nutrition, Food, and Animal Science
Up to $10,000 in scholarship funding is provided under the Roth-Vegetarian Scholarship program. Financial assistance will first be offered to full-time graduate students first; then undergraduates are considered. The successful applicant will be a U.S. citizen studying either human nutrition or a course of study designed to promote the habits and practices of vegetarianism. In addition, candidates must themselves be practicing vegetarians and/or vegans. The scholarship recipient will be selected based on his or her academic record and personal statement with respect to goals.
More Vegan Options
Through the promotion of veganism through the above scholarships, the vegan student is allowed to accomplish three goals while attending college: first, to receive their degree in their chosen field, second, to promote veganism through the receipt of the scholarship, and third to receive funds in direct support of their chosen lifestyle. In looking for further opportunities, you may want to explore your local health food stores, natural healing centers, animal rights groups, or other organizations in support of veganism, and inquire as to whether they have any kind of education support or award contests. The food science department of your chosen school may also be a fruitful resource for dietary-related scholarships. Be vocal and proud of your food choices, know your reasoning behind them and stand tall – this may just be enough to put you through college while remaining true to your ideals.
Student Specific
Browse Scholarships
Resources
More Educational Resources