Scholarships for Your Experiment in International Living
Go to School in a Foreign Country
The Experiment in International Living (EIL) is a once in a lifetime opportunity for high school students. In this study abroad program students engage in foreign exchange for three to five weeks in Africa, the Americas, Asia, Europe and the Pacific, while learning the language and traditions of their host. During their tenure abroad they will be gain a better understanding of a variety of subjects including the arts, community service, cooking, ecology, language study, photography, and theater. Learning is not gained from simply looking on as others work, but it involves hands on participation every step of the way. Students will be actively involved in this learning process each day, and will constantly be creating lifelong friendships with other students as well as those in the host country. There are over 27 countries in which you can participate in. Mix these locations with the variety of subjects one could study and the different people you can meet, and there are almost endless opportunities for different experiences all over the world.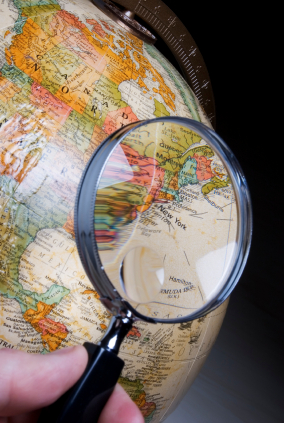 EIL is offered by World Learning which gives students from every level the opportunity to travel and learn abroad. World Learning is a nonprofit organization dedicated to furthering international, intellectual understanding through its education, exchange, and development programs.
Unfortunately this program isn't cheap. Depending on which program you chose and for how long, the fees associated with it range from $4,000 to almost $7,000. These fees cover meals, lodging, host country transportation, orientation, health and accident insurance, and admission to program-related events. It does not include airfare.
Scholarships for Program Participants
World Learning is committed to helping a diverse group of students from different backgrounds and societies experience these cross-cultural exchanges. They realize that many students do not have the financing available for these programs. Because of this, they offer a variety of scholarships and financial aid to ease the financial burden. They have need-based and merit scholarships including:
Geographic Diversity Scholarship- this is for students who come from underrepresented states or regions, and for those who are the first from their school to participate in the Experiment in International Living program
Home School Student Scholarships- this award is given solely to students who are home-schooled
Thematic Focus Scholarship- students who show interest in the area of theater can receive this scholarship
These scholarships range from $250 to $3,000 and go towards expenses of the program and are awarded on a first-come, first-serve basis. Be sure to apply early so that you have the best chances of obtaining one of these scholarships.
If you are interested in applying for a scholarship to cover the cost of your EIL experience, be sure to visit their website for more information.
Scholarships for Program Alumni
After you've taken your first tour of the world, it may leave you longing for more. After graduation there are still many opportunities for study abroad. The School for International Training division of World Learning does the same thing for college students that the EIL does for high school students; provides opportunities for study abroad in many different countries. There are even more of courses, and they are more in depth than the high school programs. They also focus on subjects such as language study, but as the level of schooling is higher, the intensity of study is higher. They offer other avenues, such as conducting independent research projects which are not offered to those in high school. Some of these programs can even earn you college credit.
Unfortunately, this program is more expensive too. Fees and other expenses can total up to around $20,000. This being said, there are many more opportunities for scholarships. Those who have engaged in the Experiment in International Living program are eligible for the EIL Alumni Study Abroad Scholarship which recognizes and supports the alumni of the high school program. There are many other scholarships offered as well. To see a complete list of scholarships visit their scholarship page.
Don't forget. There are other organizations that will offer even more funding through grants and scholarships for student travel. We have just about every one on our website, so be sure to check them out!
Student Specific
Browse Scholarships
Resources
More Educational Resources