Funding for Students Studying to be a Dietitian
Find Financial Assistance from Scholarships
College scholarships for Dietitians (also spelled 'Dieticians') and Nutritionists are becoming increasingly widespread, as health-related programs gain momentum at colleges across the U.S. Campus-specific funding from noted Dietetics programs, as well as educational aide originating from industry groups, provide prime funding resources for Dietetics and Nutrition majors.
The American Dietetics Association (ADA) serves as a great starting point for anyone interested in scholarships related to the field of dietetics.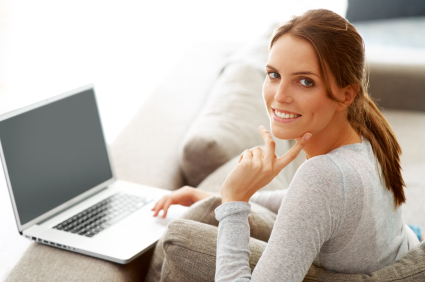 Nutrition Industry Resources
*Important Notice – The American Dietetic Association is now known as the Academy of Nutrition and Dietetics.
The Academy of Nutrition and Dietetics, along with its many state affiliates, offers an array of scholarships for individuals pursuing undergraduate and advanced degrees in dietetics and nutrition related programs. Specific scholarship information is best obtained through individual chapters, and the Academy of Nutrition and Dietetics Foundation. It is important to note that all ANDF scholarships require membership in the Academy. Some also require specific dietetic practice group memberships and residency in specific states or regions.
Who are they for?
ANDF scholarship eligibility requirements vary according to individual programs. Minorities and other under-represented student groups, for example, have exclusive access to several scholarships targeting dietetic students coming from particular segments of the student body. Generally, scholarships awarded by the ANDF are directed toward undergraduates who have reached their junior or senior years in baccalaureate programs leading to dietetics degrees, and to those applicants studying in their second years of accredited dietetic technician programs, dietetic internships or graduate programs.
Where to Apply and What to Expect
Application for ANDF Scholarships is accomplished online, through a members-only access portal. One scholarship application form is used for all of the organization's scholarships. Application materials are available each year between mid-September and mid-January. The annual deadline for posting applications falls in mid-February, so that scholarship funding may be applied to fall-semester tuition for the subsequent school year. The precise number of scholarships issued, and their specific values fluctuate from year to year. One recent year, 186 scholarships were awarded, with values ranging from $500 to $5,000. The average scholarship awarded has a value of around $1,000.
Individual College Department Scholarships
Colleges and universities offer individual dietetics scholarships through their Family Health and Nutritional Sciences departments. Campus-specific aid is not standardized, so individual participation varies. Need and merit-based options are presented for worthy dietetics students at most reputable schools. Prestigious cutting-edge programs get the most attention from scholarship funding organizations, so high achievers are well-served to investigate financial aid opportunities at the most highly regarded nutritional science and dietetics universities.
Iowa State's $1,000 scholarships for incoming freshman students are applied to dietetics disciplines within the school's Department of Food Science and Human Nutrition. Each year's scholarships are distributed based on available funding and the number of qualified candidates. Successful applicants have declared majors in dietetics, food science, and nutritional science. Academic performance and leadership activities are evaluated to determine winners of dietetics awards at Iowa State. To apply, each participant completes the Freshman Scholarship Form provided by the department, and then submits it with an official copy of his or her high school transcript. A letter of recommendation from a high school teacher or counselor is an additional prerequisite for application.
University of Northern Colorado helps dietetics and nutrition majors meet tuition expenses for related academic programs. The following options, among others, are presented to College of Natural Health Sciences students enrolled in dietetics courses:
Florence Fish Memorial Scholarship
Mildred Gueck Scholarship
Rhoda M. Karr Scholarship
Carole P. Davis Memorial Scholarship
The UNC Universal Scholarship Application is used to apply for all of the school's financial aid options.
In an effort to recruit more American Indian enrollees, the University of North Dakota puts forth the Multicultural Students into Dietetics Programs (MSDP) initiative. The school works with Indian Health Services to provide tuition waivers for qualified dietetics and nutrition sciences majors. In addition to free tuition, successful applicants receive stipends worth as much as $4500 each, for covering ancillary college expenses. Stipends are disbursed in monthly installments.
At the Teachers College at Columbia University, scholarships are available for dietetics internships. Participants in the University's Dietetic Internship Program are encouraged to seek funding from the Academy of Nutrition and Dietetics, as well as the New York State Dietetics Association.
Health and Medical
Browse Scholarships
Resources
More Educational Resources