Physician Assistant Scholarships
Generous Scholarships from Government and Colleges
Physician Assistants are playing larger roles within the health care hierarchy. While PA's are not doctors, they are certified to perform many medical procedures that were once left to MDs. Depending on the nature of a particular practice, the staff physicians assistants may work with unlimited autonomy – treating patients just like the doctors do, or the PA's might act as the medical doctors' go-to helpers.
PAs perform their duties under the direction of physicians, but those who enter the field should expect to be trained in diagnostic medicine, pharmacology and anatomy. Physician's Assistants continue to fill vital roles at hospitals and clinics, and the participation of specialized PA's will only increase as the country continues to struggle with medical care issues. Rural areas and critical-shortage medical facilities are well-served by PA's when doctors are in short supply. PAs work in hospitals, private and public health clinics, nursing homes, urgent care facilities, imaging centers and nearly anywhere patient care is provided. Earning your stripes requires devotion to the demanding PA curriculum. For the greatest job mobility, make sure to enroll in an accredited program.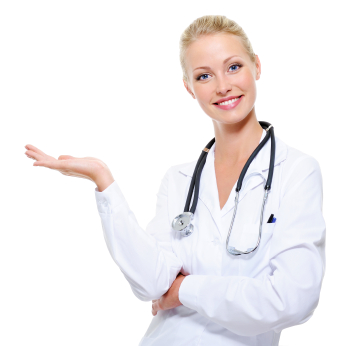 Scholarships
Federally funded education initiatives, like the Scholarships for Disadvantaged Students program should not be overlooked for PA program students. General financial aid can be applied toward any approved major; including physician's assistant degrees. Students who demonstrate high levels of financial need are encouraged to apply for federal, state and private grants and scholarships. Low income assistance is a cornerstone of the United States higher education system, especially within high-need medical fields like physician assistant.
The National Health Service Corps Scholarship Program, funded by the Health Resources and Services Administration helps financially strapped students pursuing health care degrees; including Physician Assistant candidates. Eligible applicants are :
U.S. Citizens
Enrolled full-time at accredited institutions
Pursuing approved degrees
Once student-participants graduate from PA programs, they are expected to provide health care in medically under-served areas. The required length of service is contingent upon the amount of aid received, and the original service contract that applies.
The American Academy of Physician Assistants funds the Physician Assistant Foundation Annual Scholarship Program. The foundation is committed to developing and administering resources to directly empower the PA profession. The organization uses domestic scholarships and grants, as well as international awards, to further the educational prospects of the next generation of physicians assistants.
Corporate partnerships, memorial tributes and planned legacy philanthropy each play vital roles in funding the Foundation's ambitious educational programs. Scholarships are awarded based on each eligible applicant's level of financial need, academic performance, community service record and commitment to the physician's assistant profession.
Academy programs disburse over one million dollars annually to help students defray the costs associated with obtaining a physicians assistant education. State chapters also initiate their own student aid programs, for example:
Florida Academy of Physician Assistants provides annual scholarships worth $2500 each. Qualified students are enrolled in accredited physician assistant programs within the state.
Montana Academy of Physician Assistants offers scholarships that are valued at up to $500 each. PA student candidates are drawn from eligible Montana resident applicants who intend to practice in the state following graduation.
AAPA remains committed to diversity within the medical community. The Center for American Progress estimates that many lives might be saved each year by increasing access to medical care among ethnic minorities. Specifically, patients need to see health care professionals who share their cultural heritage. To increase medical service disparities in under-served areas, AAPA has partnered with Johnson & Johnson to provide two annual scholarships worth $25,000 each.
The African Heritage Caucus of the Academy of Physician Assistants awards scholarships to minority students enrolled in PA programs. In addition to African American cultural heritage, each applicant must demonstrate academic excellence and significant financial need.
The Downeast Association of Physician Assistants administers the well-known Susan Vincent Memorial Scholarship. The legacy award honors fellow PA Susan Vincent by awarding $1000 annual to deserving PA students who:
Apply by June 1st
Reside in Maine
Intend to work in Maine following completion of degree studies
Are accepted into accredited PA education programs
Qualified parties embody the spirit of Ms. Vincent, who persevered in the physician's assistant profession, against all odds. Application materials include a letter of acceptance from an approved school and a personal testimonial outlining why you are the proper candidate to receive the award.
Students enrolled in the Physician Assistant program at Western Michigan University are eligible to apply for the following scholarships:
John Josten Alumni Scholarships are available to PA students based on need and merit. The memorial awards bridge the affordability gap for PA students that come up short with other forms of aid. Qualified candidates must maintain the 3.0 GPA standard over the life of their participation.
Helen Elizabeth Gibbens Physician Assistant Scholarship Fund supports PA students with outstanding financial need. Award amounts change based on funding, and each applicant must maintain a 3.0 GPA.
Students enrolled in the University of Wisconsin-Madison Physician's Assistant Program may qualify for the following scholarships:
Health and Medical
Browse Scholarships
Resources
More Educational Resources