Scholarships for Alternative/Holistic Medicine
Scholarships for Acupuncture, Chinese Medicine and other Holistic Practices
Traditional medical education draws scores of students annually, but the standard approach is not the only health care alternative. Non-traditional therapies exist for a variety of ailments and conditions, so the field of Alternative and Holistic Medicine has never been stronger. A number of colleges specialize in alternative treatment practices and offer degree and training programs for holistic medicine. Just like traditional medical students, dedicated students seeking degrees and training in Alternative and Holistic Medicine are on the lookout for scholarships.
Scholarship Support From Companies and Advocacy Groups
Herbal remedies, Chinese medicine and holistic therapies are booming industries, so some of the leading companies in these fields fund scholarships for students pursuing Alternative and Holistic Medicine at the post-secondary level.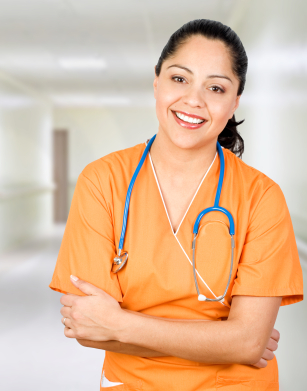 American Specialty Health is at the forefront of complementary health benefit programs, products and education. This company has engaged in educational philanthropy, providing scholarships and tuition reimbursement for acupuncture, naturopathy and other areas of Alternative and Holistic Medicine. They also support students studying massage, chiropractic and dietetics.
The Bravewell Collaborative is an effort aimed at increasing awareness and application of alternative healing methods. One organizational initiative supports a two-year Associate's Fellowship for Integrative Medicine Studies. Qualified doctors and health care providers with commitments to alternative methods take part in 1000 hours of distance learning each, and attend a three-week stint on campus, to earn the credential.
Scholarship Assistance from Associations
The American Holistic Nurses Association (AHNA) supports students in undergraduate and graduate nursing programs who are committed to the field of Holistic Medicine. The Charlotte McGuire Scholarship Program distributes two annual awards to students who are studying Holistic Nursing. Students must maintain at least a "B" grade point average, and be members of the AHNA for a year prior to applying. Scholarship amounts vary from year to year based on donations and support from members and benefactors of AHNA.
Veterinary students committed to holistic medicine for animals have college scholarship options too. The American Holistic Veterinary Medical Association offers several scholarships for deserving students who are enrolled at accredited veterinary schools. The Dr. Richard Kearns Scholarship and the Dr. Pedro Rivera Scholarship are just two of the Association's recent awards. Recipients are chosen based on written essays, which answer questions such as "Why promote holistic therapies for animals? Additional veterinary scholarship resources originate from diverse sources.
The Integrative Medicine Scholars Program creates opportunities for medical students to participate in alternative learning. the new program studies nutrition, herbal remedies and various Eastern healing traditions. Course materials are presented in a series of webinars, each 1-2 hours long, occuring every third week from October through April. The American Student Medical Association supports the initiative.
Scholarship Programs at Schools and Universities
The National College of Natural Medicine in Portland, Oregon offers several degree programs in Naturopathy and Chinese Medicine. It is the oldest accredited college in the U.S. offering these study options. A number of scholarships are offered to students attending this school:
The Brant Ashton Memorial Scholarship is geared toward students who wish to follow Natural Medicine study paths, including homeopathy and any alternative treatment approaches for AIDS or HIV related illnesses.
Wise Woman Herbals Scholarships are valued at $1,000 each and go to students in their third and fourth years at the National College of Natural Medicine. Candidates are evaluated based on academic merit.
The Founders Scholarship is worth $3,000 to each qualified recipient, and awarded to several students annually, based on individual merit. Successful applicants are currently enrolled at the National College of Natural Medicine. Leadership, community service, dedication to Natural Medicine and scholastic achievement are all considered as part of the application process.
Yo San University of Traditional Chinese Medicine in Los Angeles, California offers Acupuncture and Traditional Chinese Medicine degree study. The University puts forth several scholarship options for students of alternative and Eastern medicine.
Howard University offers scholarships through individual academic departments. Endowed scholarships at Howard include programs for holistic medicine, like the Eldadah Family Scholarship in Complementary and Alternative Medicine Studies.
University of Arizona Center for Integrative Medicine puts forth valuable fellowship funding for qualified practitioners entering research roles within the school's CIM department. Fellowships worth $15,000 each help doctors, nurse practitioners and physicuian's assistance earn advanced credentials in alternative medicine.
Health and Medical
Browse Scholarships
Resources
More Educational Resources