Occupational Health and Safety Scholarships
Scholarships Offer Degrees and Professional Development
Occupational Health and Safety is a growing field, and it offers a wide range of career opportunities for the interested student. Health and Safety officers work in private corporations, public and government institutions, schools, hospitals, and industrial sites. Professionals in the occupational health and safety field ensure that workplace environments remain safe for all employees and visitors. It is their job to make certain that all safety procedures are maintained, and that employees are educated in the correct use of tools and equipment.
Health and safety officers are also responsible for educating management and employees on any emergency response procedures that may be needed in the course of a business' operations.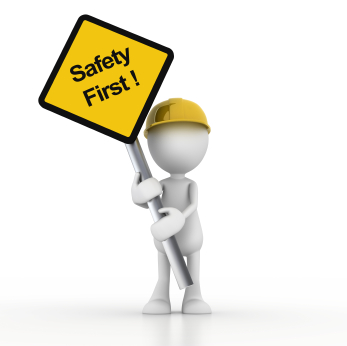 The importance of health and safety can not be overestimated. Beyond ensuring the safety of employees in the workplace, health and safety protocols help businesses avoid costly liability lawsuits that may occur when an employee is injured on the job. These protocols also help to keep insurance costs down, and to help businesses operate more efficiently.
Students interested in pursuing a career in occupational health and safety will find a wide variety of scholarship opportunities specifically designed to help them pay for their education. The majority of these scholarships are funded by businesses and professional organizations, although there are a few endowed scholarships available at select colleges and universities. Often, scholarships for occupational health and safety will include stipends for students to attend seminars and outside training programs to prepare them for entry into the national workforce.
Occupational Health and Safety Scholarships from Professional Organizations
The vast majority of scholarships for students interested in pursuing careers in occupational health and safety or supported by the business community. Funding may come from corporations, or from professional associations of health and safety officers. The following programs are typical of the types of scholarships available from the private sector for students pursuing careers in the field of occupational health and safety.
Occupational Health and Safety Scholarships from Colleges and Universities
While most of the scholarships for occupational health and safety are supported by businesses and professional associations, there are a few programs available from select colleges and universities. Interested students should contact the office of financial aid at their college or university to learn about any scholarship programs that may be available.
The following examples of campus-based scholarships are typical of what is available for students pursuing degrees in occupational health and safety.
The Deep South Center for Occupational Health and Safety at the University of Alabama at Birmingham administers a variety of scholarships for its attending students. The Ken Dillon Memorial Fellowship for Indoor Environmental Quality Design is offered to graduate level students pursuing research into indoor home pollutants and their effects on residents. The George and Florence Clayton Scholarship is available to undergraduate and graduate students pursuing degrees related to industrial hygiene and occupational health and safety. Award amounts vary.
Southeastern Oklahoma State University awards three annual scholarships for undergraduate students pursuing degrees in occupational health and safety. Each scholarship is worth $500, and is awarded on the basis of academic merit. Students should apply through the university's office of financial aid.
The University of Illinois' School of Public Health offers an annual scholarship through its Environmental and Occupational Health and Safety Division. The program is aimed at industry professionals who work at not-for-profit organizations dedicated to environmental and health and safety concerns. The scholarship provides tuition assistance for individuals returning to school to advance their education in the field. Award amounts vary, and are determined by the availability of funds and the number of annual applicants.
Students pursuing degrees in health and safety have a chosen an important career path. Their education and expertise will be used to ensure the safety of men and women in the workplace, as well as in their homes and public spaces. Like all professional degrees, the courses can be intense and the costs can be high. But with the right scholarships, students can find the funding they need to compete their education.
Health and Medical
Browse Scholarships
Resources
More Educational Resources