Tennessee Student Loans
Take Your Time and Shop the Market
The one thing all college students have in common, is the need for funding. While scholarships and grants can, and do, offer valuable financial assistance for students struggling to meet the rising costs of a college education, they only go so far.
Most college-bound students will find that they need to rely on one or more loans to help them pay for their post-secondary education. For students from the Volunteer State, the Tennessee Student Assistance Corporation (TSAC) is their portal to grants, scholarships, student loans, and valuable loan forgiveness programs.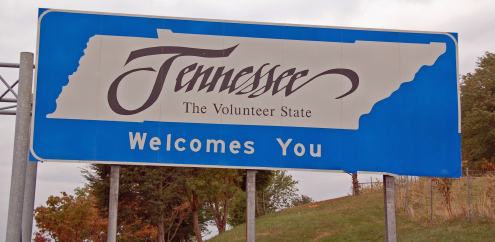 About TSAC
The Tennessee Student Assistance Corporation is a state agency dedicated to the needs of Tennessee's college-bound residents. The Tennessee state legislature understands the value of helping its residents further their education at the post-secondary level. Like most state governments, they recognize that the path to a strong local economy depends on a well educated populace. To this end, Tennessee has created a variety of financial aid programs to help its residents attain their educational goals. These programs range from state funded grants and scholarships to loan forgiveness opportunities for students pursuing careers that have been deemed of value to the state of Tennessee and its local communities. TSAC also acts as an administer for all of the Federal government's student loan programs, including Perkins Loans, Federal Direct Loans, and Federal Direct PLUS Loans for Parents and Graduate Students.
TSAC and Federal Student Loans
The Tennessee Student Assistance Corporation acts as a conduit for resident students who wish to apply for any of the popular Federal student loan programs. Tennessee students looking to secure Federal student loans may apply through TSAC for any of the following programs:
The U.S. Department of Education's Federal Student Aid programs are the most popular, and most successful, source of financial aid for college-bound students in America. Federal student loans have the lowest interest rates and most attractive repayment plans of any education loans on the market. Moreover, most Federal students loans require no credit check. Tennessee residents looking for loans to help finance their education should always begin with those programs offered by the Federal government.
Loan Forgiveness for Tennessee's College-bound Students
TSAC and the state of Tennessee offers a number of loan forgiveness programs for resident students pursuing degrees and careers in certain high demand professions. These are award-for-service programs in which students will receive financial aid in exchange for a commitment to work in a critical need profession within the state for a predetermined term of service. These loan forgiveness programs offer valuable assistance to students with definite career goals that coincide with the needs of the state to reinforce its social infrastructure. Typically, these programs are offered to students pursuing degrees in high demand fields such as teaching, healthcare and legal services.
The following loan forgiveness programs are administered by TSAC for resident students in the great state of Tennessee:
Alternative Loans for Tennessee Students
Grants, scholarships and Federal and state loans can definitely help to build a college fund. But even with these valuable sources of financial aid many students can find themselves with a significant level of unmet need. For those students, private loans, sometimes called alternative loans, hold the answer. Tennessee residents interested in a private loan for college will need to research a variety of lending institutions in order to find the program that is best suited to their educational needs and financial circumstances.
To be eligible for a private lender loan, student borrowers will be required to pass a credit check. For many students this can pose a problem, as they may have yet to build the satisfactory credit history that is necessary to securing a private loan. Under these circumstances, most banks and other private lending institutions will allow students to engage a cosigner with acceptable credit, typically a parent or legal guardian, to act as a guarantor on the student's loan.
Private lender loans play a vital role in helping students finance their college education. However, they should not be entered into lightly. All loans carry significant risk to the borrower, and students are advised to only borrow the minimum amount they need to cover their outstanding unmet need.
Tennessee residents searching for ways to fund their college education should also refer to our sections on Grants for Tennessee Students and Scholarships for Tennessee Students for further financial aid opportunities.