Receiving Student Loans in Illinois
Take Out a College Loan &amp Invest in Your Future
In 1957, the state of Illinois created an agency called the Illinois Student Assistance Commission (ISAC) charged with making certain financial barriers did not prevent Illinois students from obtaining college degrees. ISAC's mission has expanded a great deal over the years, adding numerous financial aid programs like the student loans serviced by a branch of ISAC known as the Illinois Designated Account Purchase Program (IDAPP).
IDAPP once originated student loans, serving as a lender for the old Federal Family Education Loan Program (FFELP). When that loan program transitioned in 2010 to the new Federal Direct Loan Program, so called because the federal government lends funds directly rather than through an intermediary, IDAPP became a loan servicer only. It uses two third party providers to perform that task: EdFinancial Services handles accounts for old FFELP loans, and as of April 27, 2013 Firstmark Services handles the few existing accounts for the short-lived Capstone alternative loans.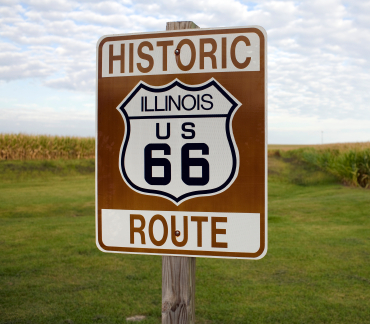 Some of ISAC's information on Illinois financial aid and loan programs was set up on a website called collegezone.com, but that URL now redirects to ISAC's home page. Don't be confused by that, because the College Zone's material is a genuine state of Illinois product.
ISAC still recommends and provides information on federal student loans and on alternative loans which are meant to be used as last resorts to fill in gaps remaining in your financial plan. Alternative loans are private and thus more expensive, because the private lender wants to take a profit whereas the federal government does not.
Federal Loans For Illinois Students
Illinois students have access to the standard suite of federal student loans, and it is strongly recommended that you choose them before borrowing elsewhere.
Federal Perkins Loan Program
The Federal Perkins Loan Program is reserved for students who have what is called exceptional financial need, and accordingly it offers more lenient terms on interest and repayment. The current interest rate on Perkins loans is 5% and it is school-based, meaning the federal government provides Perkins funding to your college to lend out. Since the school functions as lender in this arrangement, all colleges do not participate; you must check with your school's financial aid office to see whether Perkins is an option for you.
You may borrow as much as $5,500 each year if you can secure a disbursement from the limited money available, and the most you can borrow as an undergraduate is $27,500.
Federal Direct Loan Program
The Federal Direct Loan Program makes four distinct types of loan, as follows:
Direct Subsidized Loans go to undergraduates who show financial need. Your school will decide how much you can borrow based on that finding.
Direct Unsubsidized Loans have no financial need requirement. You are responsible for paying interest on the loan at all times, and if you choose not to do so while in school, deferment, or grace period, the unpaid interest will be capitalized (that is, added to the interest-bearing portion of your loan).
Direct PLUS Loans are made to three types of borrower: graduate students, professional students, and parents of dependent undergraduates. These loans are credit-based, meaning the borrower (or a co-signer) must present a good credit history, and they currently have a 7.9% fixed interest rate.
Direct Consolidation Loans are a means of combining your existing federal student loans rather than a primary loan type. There are very specific rules on eligible loans and choices in repayment plans, and you can learn more here.
Alternative Loans For Illinois Students
College Illinois! Capstone Loan Program
The College Illinois! Capstone Loan Program pilot mentioned above was tailored to solve a specific problem, namely the failure of students to complete the final years of college due to financial obstacles. As a pilot, Capstone loans were available only at a few schools chosen as a representative sample of Illinois' higher education offerings.
Unfortunately (and information on this point is not readily available from the official sites), financing for the program appears to have collapsed between 2008 and 2010 as the chosen private lender (ShoreBank) failed. Due to continuing funding challenges, real dollars spent on higher education are declining statewide, and there is little prospect of any early revival of Capstone.
Other Alternative Loans
ISAC has compiled a page of practical advice on alternative loans for Illinois students, including a comprehensive overview of informative resources on the topic which can be found online. There is also a reference guide to alternative loans and lenders found here.