Student Loans in Nebraska
Don't Lose Money - Compare Plans
Because Nebraska has been steeped in rural culture for generations, many college-age students never made it to college and would not have been able to afford it even if they had wanted to attend. Today, more and more emphasis is placed on making college a reality for as many Nebraska students as possible. A college education has become the rule in today's competitive economy.
Nebraska has additional incentives to bring health professionals to their rural areas.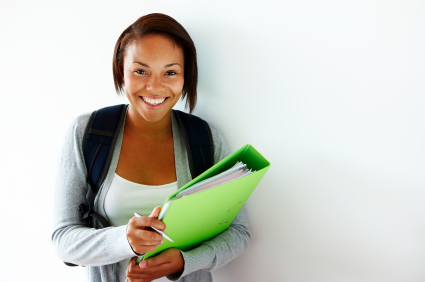 Direct Loans
Studentloans.govis the Department of Education's website for information on government loans, including Direct Loan options like: Stafford Loans, Unsubsidized Stafford Loans, Federal PLUS Loans, and Federal Consolidation Loans.
Direct Loans are low-interest loans for students and parents to help pay for the cost of a student's education after high school. The lender is the U.S. Department of Education (the Department), though the entity you deal with, your loan servicer, can be a private business.
With Direct Loans, you
Borrow directly from the federal government and have a single contact—your loan servicer—for everything related to repayment, even if you receive Direct Loans at different schools.
Have online access to your Direct Loan account information via your servicer's website.
Can choose from several repayment plans that are designed to meet the needs of almost any borrower, and you can switch repayment plans if your needs change.
The National Student Loan Program (NSLP)provides a deep and wide knowledge of the higher education marketplace to deliver resources to schools, borrowers and lenders. They offer a broad range of information, forms and resources for schools, borrowers and lenders, including an Ombudsman resource for help in solving loan disputes.
Nebraska Student Health Loans
The Nebraska Student Loan Program has been in existence since 1979 and awards student loans to medical, physician assistant, dental and graduate-level mental health students attending school in Nebraska. These students must be Nebraska residents and agree to practice one year in a state-designated shortage area for each year a loan is received.
Federal Loans are Not Enough
Federal Stafford Loans typically only offer borrowers a couple of thousand dollars. This is typically not enough to cover tuition costs and who wants to go into deep credit card debt with their tuition costs? The common option is to apply for an alternative student loan through a lender, preferably one whose regular beat is college loans and who is able to offer competitive rates and benefits.
Private student loan programs are a college financing option that can help cover additional costs not covered by federal financial aid. A private student loan can be used to pay for normal tuition expenses, but can also cover books, supplies, housing expenses, school fees, transportation, and more.
All private student loans require a credit check for the primary borrower. Generally, a co-signer is required on the application. Adding a credit worthy cosigner will help increase the chances for approval, and could lower the interest rate on the loan.
Loan Repayment and Consolidation
The Nebraska Loan Repayment Program has been in existence since 1994 and helps qualified health professionals pay their educational debts. The program requires a 50 percent local match with state funds, reaching an annual maximum of $40,000 per year. A three year practice obligation in a state-designated shortage area is also required.
When you start to make payments on your loans, typically six months after graduation, make sure you are able to afford the payments. If you are like most of your collegiate peers you will have more than one student loan to deal with. If they are both federal, you might consider the Federal Consolidation Loan, a program in the FFELP. Your lender will gladly arrange the details for you if you qualify. A consolidation loan converts your multiple loans into one, reduces the interest rate and asks for only one payment a month. It is not uncommon to see your payment reduced by almost half. The only drawback, if there is one, is that your payment term is extended to accommodate the lowered payment amounts; but your credit will be exponentially safer.