Student Loan Programs in Vermont
A Vermont Institution Comes of Age
The Vermont Student Assistance Corporation (VSAC) has been helping Vermont students with financial planning for their college educations since 1965. VSAC offers advice on how to plan for college, how to save money for educational needs prior to your college years, and how to use multiple financing options to pay for college when the time comes.
VSAC Private Loan: Vermont Advantage
VSAC provides a fixed-rate private student loan called the Vermont Advantage. You should apply for this or any other private loan only after exhausting the possibilities of federal student loans, which typically have lower rates than their private counterparts.
Eligibility
Eligibility for the Vermont Advantage requires the following:
Vermont residency or enrollment at a Vermont university. Vermont residents may receive a Vermont Advantage loan if they attend schools elsewhere, and out-of-state students attending school in Vermont are likewise eligible.
U.S. citizenship. Alternately, you must be an eligible non-citizen.
A cosigner whose credit has been approved.
You must be an undergraduate. Alternately, you may be enrolled in graduate or professional training.
At least half-time attendance.
Meeting eligibility criteria for federal financial aid.
You must not be in default on any existing VSAC loan.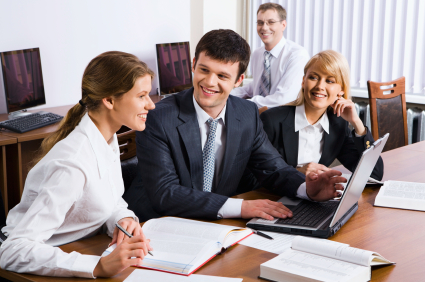 Applying
The page where you can begin the VSAC application process is here. Both you and your cosigner must create user accounts. After you both finish the application, you may log in again at any time to check the status of your request.
A cosigner is a requirement to apply, but if you repay as promised for 48 months and VSAC considers you creditworthy on your own, you may be able to secure the release of your cosigner at that time.
Interest Rates and Fees
VSAC makes only fixed-rate loans, at the following rates:
If you start repaying both principal and interest while in school, your rate will be 6.6%. Your first payment will be due 45 days after all the proceeds of your loan have been paid out.
If you pay only the interest on your VSAC loan during that period, your rate will be 7.0%. The due date will be the same, and you may repay in this manner as long as you attend at least half-time.
Finally, if you defer repayment for the time you attend school, your rate will be 7.9%. This also requires half-time status, and the due date is the same.
Since the way you choose to repay dictates your interest rate, you must decide which type of repayment you want to make when you apply, and you may not change that decision during the life of the loan.
The origination fee on your loan is based on your cosigner's credit rating. It costs you less to borrow with stronger credit, and that is reflected in the fee schedule according to credit classification:
Excellent credit: there is no origination fee at all
Better credit: the origination fee is 3% of the loan amount
Good credit: the origination fee costs 5% of the loan total.
Late fees and collection fees may also apply, depending on how well you adhere to your repayment agreement.
Loan Amounts
You must borrow at least $200, and you may borrow the full amount required for your education minus any other financial aid. Make sure you request enough to cover your expenses. Your financial aid office, which will have to certify the loan amount, will work with you to help you determine what you'll need.
Loan Terms
You must make one payment per month, and there are no penalties for paying off your loan early. The amount of your loan dictates the length of time you have to pay it back: loans of $10,000 and up last for 15 years, loans below that amount last for 10.
Any unpaid interest is added to your principal when you start to repay, and the only way to extend the term of your loan is through the forbearance process in case of hardship.
About the Cosigner Requirement
The cosigner is usually a parent or guardian, and must be either a U. S. citizen or an eligible non-citizen. You and your cosigner are jointly responsible for repaying your Vermont Advantage loan. The cosigner, as you might expect, will not only need to sign all paperwork with you, but will also need to make any payments you fail to make.
Cosigners receive monthly loan statements just like the primary borrower does, and credit reporting is performed on the loan for both parties. There is significant exposure for a cosigner in the event the borrower fails to repay, so that role should not be undertaken lightly.