Where to Find State of Mississippi Education Loans
Borrow with Affordable Aid Programs
Meeting the cost for college can be a challenge. It's always best to look at grants, scholarships and work study programs as means to take care of your expenses. Unfortunately, these are not always available, or don't help cover all costs. Luckily, there are several resources available to the aspiring student and their family. To start, you can look at government assistance both in Mississippi and nationally.
Education Services Foundation (ESF) was created in 1995 to make certain that Mississippi students have access to higher education. ESF offers a comprehensive college planning program providing a range of information and counseling to students and their families on planning and paying for college.
ESF provides facts on the best student financial aid available in Mississippi, including resources for the state's 529 savings plan, loan calculators, scholarship and grant information and more. Also available from ESF is data on the state university system, college and career planning, as well as ACT and SAT prep, and much more.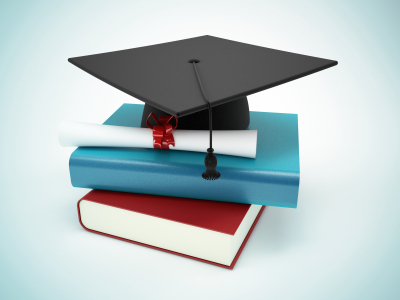 The U.S. Department of Education's Direct Loan Program
In 2010, Congress passed and the President signed into law a bill that eliminated the FFEL program for all new loans made as of July 1, 2010. All federal student loans have been made under the U.S. Department of Education's Direct Loan program as of that date.
The Direct Loan Program offers a few types of loans: subsidized and unsubsidized (Stafford) loans for students, PLUS loans for parents and graduate/professional students, and consolidation loans for both students and parents. Borrowing a Direct Loan is simple. Students complete one application, the Free Application for Federal Student Aid (FAFSA), for all FSA programs, including Direct Loans. The student's prospective school will draft an aid package, which might include a Direct Loan. If the student decides to accept the loan, he or she must sign a loan agreement called a master promissory note (MPN). The financial aid office at the school can say how much a student can borrow.
Borrowers make loan payments to the Department of Education for the life of their loans. It's "one-stop-shopping" from loan application through repayment. Flexible repayment options are available, and they can be changed without a fee at any time during the life of the loan.
PLUS loans require you have credit and that it's good. If you're worried your parents may not qualify for a PLUS loan because of hteir financial history, you may be able to borrow more than you initially thought with your Stafford Loan. Check with ESF for more information.
Other Financial Options
Mississippi offers students a host of state grants and scholarships to help get more kids into college. ESF provides links and applications for all. And for those seeking more financial aid, like alternative loans ESF recommends you consult either directly with your college or follow any of the many linked resources they offer.
Repaying Loans
When all is said and done, many Mississippi students will end up carrying multiple student loans, from a combination of federal to perhaps an alternative loan. And even though most loans don't come due until six months after graduation, statistics show that many grads simply don't have the jobs that are enabling them to make the payments. For this reason, many options are being made available to make loan repayment smoother and less painful.
Consolidation loans and other repayment optiions are available through the Direct Loan program. Don't let loans default; consolidation is easy, affordable, and can save your credit for the future.