Michigan College Student Loans
Search for Low Interest Rates
When searching for any kind of financial aid in the state of Michigan, the place to begin is the state's "Paying For College" page, which outlines options like college savings plans, scholarships and grants, and student loans. The student loans page provides a quick overview of loan programs previously offered to Michigan students, and links to pages on current federal and private loan products.
Federal Loans For Michigan Students
The Federal Student Aid office has a very helpful set of pages containing everything you need to know about federal loans and how to apply for them. When you apply for financial aid through your school, your financial aid counselor will prepare a package detailing how to pay for your education, and a common inclusion in such a package is a federal loan.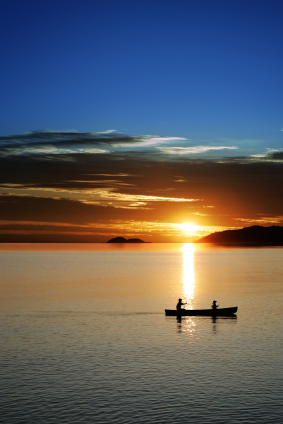 If you need a student loan, always finance as much of your education as possible using federal loans, because those typically have lower interest rates and more flexible repayment terms. There are two classifications of federal loan now available, Direct and Perkins, and both are explained below.
Direct Loan Program
There are three types of Direct Loan provided to pay for school:
The Direct Subsidized Loan, for undergraduates who demonstrate financial need
The Direct Unsubsidized Loan, for undergraduates, graduate students, and professional students. No financial need is necessary, and
The Direct PLUS Loan, for graduate students, professional students, and parents of dependent undergraduates. PLUS loans pay for educational costs remaining after other financial aid has been used.
The fourth type of Direct Loan, the Direct Consolidation Loan, is given for the purpose of combining all your eligible federal student loans into one large loan. For that reason, it's usually reserved until the end of your borrowing.
Direct subsidized and unsubsidized loans are very similar, but since the subsidized loans go to financially needy students, they offer slightly more advantageous terms. For both loans, your school's financial aid office decides how much you can borrow, and that amount will at the most equal the dollar amount of your financial need. Both loans also have the same set of loan limits.
Annual undergraduate loan limits range from $5,500 for a dependent freshman whose parents qualify for a PLUS loan to $12,500 for an independent senior (or dependent student without PLUS-qualified parents). Maximum undergraduate limits are $31,000 for the first group and $57,500 for the second. Interest rates are 3.4% for subsidized loans and 6.8% for unsubsidized loans.
The rules for interest payments on subsidized loans are as follows: interest is paid for you while you're enrolled at least half-time, for the first six months after you drop below half-time, and while your loan is in deferment. But for loans made between July 1, 2012, and July 1, 2014, the rules differ: you must pay interest that accumulates during that six-month period (known as the grace period). Any unpaid interest is capitalized, or added to your loan balance.
On unsubsidized loans, you pay interest at all times, and any unpaid interest will also be capitalized.
Direct PLUS Loans require good credit history. If you don't meet that standard, you will need to provide either a satisfactory explanation of what happened, or a cosigner (which the government calls an "endorser") who will apply with you. The interest rate is currently fixed at 7.9%, with a 4% origination fee. PLUS loans enter repayment as soon as the loan proceeds are disbursed, unless you are a graduate or professional student enrolled at least half-time. You are also given a deferment of six months after your enrollment drops below half-time to prepare your finances for repayment.
Perkins Loans, which have an interest rate of 5%, are designed for students who have exceptional financial need. Unlike Direct Loans, in which the U. S. Department of Education serves as the lender, schools make Perkins loans to their own students. Consequently, not all schools participate, and funds for the program are limited. If you do not submit a Perkins application in a timely manner, you may not receive funds to which you would otherwise be entitled.
Where To Search For Private Lenders
The state of Michigan has a page of very good advice on what to expect from a private loan and how to start searching for a lender. In the private loan market, you are not a student needing help with your education but just another customer and a source of profit for the company, meaning private loan terms are usually less favorable to the borrower. If you can avoid seeking such a loan, by all means do so, but if you must use a private lender, choose your product with care.
Private loans use the borrower's credit history to set interest rates, so if you do not have good credit, you should find a cosigner who does. Some private lenders will not let a student borrow without a cosigner at all. If your parents have a satisfactory relationship with a lender, you might want to include that bank on your list of possibilities, or you can do as the state suggests and ask your school's financial aid office to recommend banks to you.
Some Michigan universities provide lists of private lenders on their websites, but do not necessarily recommend that you do business with any of them For instance, the University of Michigan's financial aid office lists all lenders who made at least five loans to students, based on information from the 2010-2011 academic year. The list contains lenders with branch banks in Michigan (including Charter One and Lake Trust Credit Union) as well as national lenders like Sallie Mae and The Student Loan Corporation, which is now owned by Discover Bank but still does business under the Citi name.