Loans for California Students
Find the Best Rate for Lower Monthly Payments
Federal assistance represents the backbone of the American financial aid system, but the Department of Education is not the only source for student loans. Individual states get into the act with their own student aid initiatives. Grants, loans and merit-based scholarships are supplemental resources, put forth by states to close the affordability gap for qualified resident students.
California's robust educational tradition is supported by a far-reaching state financial aid program that is one of the most generous in the country. A vast majority of California's students of higher education garner some form of state aid for school.
The state's flagship program, CalGrants, administers educational funding in three distinct sub-chapters: A, B, and C. Each helps a distinct group of students pay for college expenses. CalGrant B, for example, is reserved for the neediest state applicants; while C provides for education at technical, vocational and occupational schools. The CalGrant program covers two-year and four-year students, as well as those transferring into the California University System. At University of California and California State University, CalGrants cover amounts up to full system-wide fees.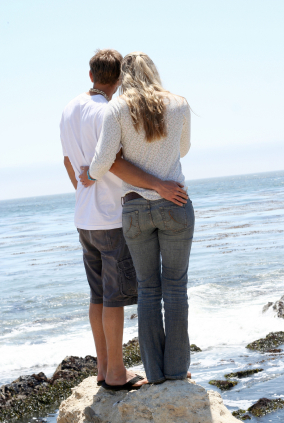 Additional California initiatives target specific students, like the Chaffee Grant, which is reserved for former foster youth, and the California National Guard Educational Assistance Award Program (CNG EAAP) for state resident Guard members.
Special California Student Loan Programs
Assumption Program of Loans for Education (APLE) is a competitive recruitment program that uses financial incentives to draw outstanding educators into employment roles at certain California K-12 schools. Applications are submitted while candidates are pursuing teaching credentials. Each participant is nominated by his or her college or university. Nominees must be willing to apply their teaching credentials in particular roles. Assignments include teaching placement in subjects suffering from critical instructor shortages and jobs at special schools identified by the Superintendent of Public Instruction.
State Nursing Assumption Program for Loans of Education (SNAPLE) is similar to APLE, but participants are health care providers. The nursing recruitment effort is administered in two categories, for Nurses in State Facilities and for Nursing Faculty.
*Important Notice – Due to budget constraints, as of January 1st, 2013, the Nurses in State Facilities portion of the SNAPLE Program is inoperative. No further applications are being accepted.
Aspiring faculty remain eligible for the other branch of SNAPLE, which provides incentives for individuals who complete their graduate studies in nursing related disciplines. Participants are required to serve as faculty at accredited state nursing colleges and universities. In exchange, qualified candidates are eligible for up to $25,000 worth of educational assistance, disbursed over three years. A bachelor's degree in nursing or a related field is a prerequisite at the time of application.
A joint effort from the California Student Aid Commission and the California Emergency Mangement Agency encourages attorneys to practice as prosecutors and public defenders within the California judicial system. In exchange for a three-year commitment, each John R. Justice Program participant earns eligibility for outstanding student loan repayment.
Cash for College is a state program that provides workshops for students looking for financial aid answers. Help completing the FAFSA, and detailed information about California student assistance programs are offered to low-income and first-generation college students.
The California Dream Act allows qualified state students to compete for scholarships and other educational resources. The act provides for non-citizens who were brought to the country illegally, prior to reaching age 16.
Additional California Student Loan Resources
One popular private student loan guaranty agency in California is All Student Loan. The company works nationwide, but offers specialized loan programs designed for Californians.
ALL Student Loan Corporation was previously active in lending for students who qualified for Stafford Loans. Today, government loans are disbursed directly by the Department of Education, so private lenders are no longer involved. The company still plays a role in education, providing private loans for college students. ALL is a non-profit lending corporation sanctioned by the California State Government.
Alternative Loans for California Students
Alternative loans are those that originate outside government sponsorship. Interest rates are generally higher than government options, and favorable credit is often required to qualify.
Students with inadequate credit are not excluded from educational borrowing. Worthy cosigners are added to private loans, bolstering student-applicants' credit, and providing additional repayment assurances for private lenders.