Maryland Student Loan Options
Fund Your Education for Less
Although the state of Maryland itself does not make student loans, a national guarantor called USA Funds administers what remains of the government's portfolio of student debt in Maryland generated by the Federal Family Education Loans (FFEL) Program, which stopped making new loans in 2010.
Large federal student loan guarantors like USA Funds not only backstop student debt in the event of default but also service the loans, so if you are a Maryland student with an FFEL loan guaranteed by USA Funds prior to July 1, 2010, USA Funds will be your point of contact for loan services.
USA Funds contracts for some services with the nation's largest provider of private student loans, Sallie Mae, but the two are completely separate entities. If you have a loan guaranteed by USA Funds, you can locate helpful information in their website's Borrowers section. You will also see links on applying for loans, and those links will lead you to further information on obtaining both federal and private loans.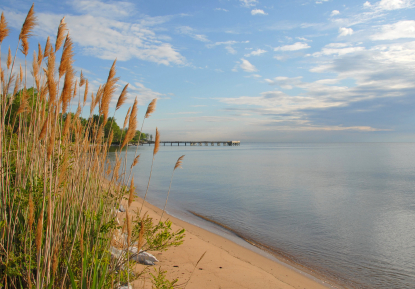 Alternatives to Federal Loan Funding
After you have collected all the aid you can find that does not require repayment (for example, grants and scholarships), you will need to borrow money to pay the remainder of your college expenses. Always apply for federal loans first, because they have lower interest rates than private student loans. The first step in obtaining any kind of financial help with college is filing the federal form called the Free Application for Federal Student Aid (FAFSA), which is required by most private lenders.
The FAFSA can be filed online or by mail.
There are both annual and total limits on the amount you can borrow under the Federal Direct Loan (sometimes called the Stafford Loan) program in both subsidized and unsubsidized loans. The annual limits range from $5,500 for a freshman in college to $20,500 for a graduate or professional degree student, and the total limits are $57,500 (undergraduates) and $138,500 (graduate or professional students). That means if any of your college expenses exceed those amounts, you will have to apply for alternative or supplemental student loans.
Alternative (Supplemental) Student Loans
This type of student loan pays what is called your Cost Less Aid Amount, which means your total educational expense minus the amount of any financial aid received. If you could not find a loan, you would have to pay that cost yourself, but fortunately the supplemental loan has evolved to meet that need. Many private lenders offer supplemental loans, so if your family already has a satisfactory relationship with a lender that would be one place to start your search.
Wake Forest University has assembled a very helpful list of national providers that shows you a comparison of various companies' student loan products (check linked sites to make sure details are current).
You will need good credit to obtain a supplemental loan, or you will need a creditworthy cosigner, and some lenders have a policy of requiring cosigners for all student applicants. For example, Wells Fargo's 2012 information states that students must have annual income of at least $12,000, a good established history, and a suitable ratio of debt to income, and failure to meet those standards will mean a cosigner on your student loan. But the cosigner need not be a relative: any eligible adult will do.
Many loans will let you obtain your cosigner's release from the loan obligation after a certain period of repayment passes without problems.
Repaying Student Loans
Depending on the type of loan you choose, you may have started repaying the interest while still in school, and if so that was a smart choice. Unpaid interest is often capitalized, meaning it is added to the principal balance of your loan and starts drawing interest in its own right. Some student loans have grace periods after you graduate during which you can put off repayment with no penalty.
If you have multiple student loans, managing your payment schedule can be confusing. Keep in close contact with your lenders and let them know immediately if you experience financial difficulty that affects your ability to repay. There is an option called loan consolidation that rolls your loans into as single large loan with one monthly payment, which is much simpler to track. Keep your options open by making sure your credit stays unblemished while you decide how to deal with any problems.
Note: The state of Maryland has converted its Teach for Maryland and Care for Maryland loan programs into limited assistance in repaying existing student loans (the Loan Assistance Repayment Program or LARP). There are different LARPs applying to different occupations. For example, the Janet L. Hoffman LARP repays a maximum of $30,000 altogether for students who have graduated and are working with low income or underserved populations as lawyers, nurses, or teachers.