Student Loans in Wisconsin
Pay Your Way With a Little Help
Assembling a financial aid package to support your college studies can be a confusing process. Most states have a group of agencies that work together to help you find the student loans and other types of assistance that you must have in order to pay your tuition. Wisconsin students looking for federal loans and private loans, as well as reliable guidance and advice, have access to a federal loan guaranty agency and a number of private lenders.
Wisconsin's Federal Guaranty Agency
Great Lakes Higher Education Corporation has acted as Wisconsin's Federal Family Education Loan (FFEL) program guarantor for the last few decades. Great Lakes functions almost like a cosigner, guaranteeing the repayment of your FFEL loan in the event of your default. Since the FFEL program stopped making new loans in 2010, Great Lakes guarantees existing loans only.
Great Lakes is authorized by the U.S. Department of Education to service its federal loans, most of which are now made under the Direct Loan program. Its goal is to make it possible for borrowers to repay their loans successfully, and to that end it keeps students updated with information about their loans and shepherds them through the repayment process. Great Lakes tries to provide some consumer education throughout the relationship, counseling students on preserving an unblemished credit record and avoiding default.
The lender through which you obtained your student loan will contract with Great Lakes to service your loan, and Great Lakes will then contact you. At that point, you're considered a Great Lakes customer, and you may create an account on their website. Tip: if you still have questions about exactly what it is Great Lakes does, try reviewing the portion of their site called "About Products and Services."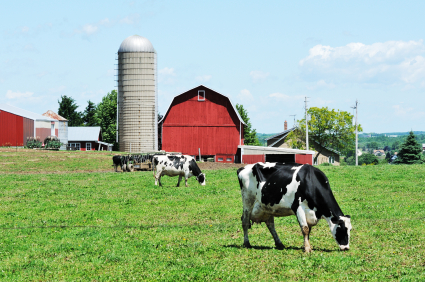 Beyond Federal Loans
Federal loans usually do not cover the entire cost of attending college, which can be quite high. It is always recommended to seek federal loans before turning to private lenders, because the government's interest rates are more favorable. If you have secured the maximum from the government and still need help, you can try taking out a supplemental student loan.
Sometimes called alternative loans, these products are designed to pay what is called your cost less aid amount, which is the amount remaining from your total education cost minus amounts paid by the financial aid package you receive from your school.
Getting a Supplemental Loan in Wisconsin
Alternative loans can be had almost anywhere, because many lenders offer them. Students at the University of Wisconsin who belong to the UW Credit Union (UWCU), which is open to students, faculty, staff, and alumni, may apply for the institution's Private Student Loan. Applicants must submit to a credit check and have at least $10,000 in annual income, and they may borrow up to $12,500 each year after other financial aid has been deducted from education costs.
Private Student Loans charge no fees, and you may choose from a fixed or variable interest rate. The variable rate fluctuates with the prime rate, and in 2012 UWCU is offering a 3.72% variable rate as opposed to a fixed rate of 7.49%. But beware: that attractively low rate can rise with dismaying speed in the 12 years you're given to repay your loan. Be very careful in making any variable-rate long-term loan, and obtain advice from a financial professional before deciding.
Large Lenders
Other providers of supplemental student loans are the nation's large lenders like Sallie Mae, formerly known as the Student Loan Marketing Association. Sallie Mae has specialized in working with students since 1972, and has a great deal of experience designing loan products for ease of repayment. The primary product for both undergraduates and graduate students is called the Smart Option Student Loan, which gives borrowers a choice among payment schedules: deferred, fixed, and interest repayment.
The deferred option lets you pay nothing on your loan while in school, which makes your loan more expensive eventually because your interest continues to accumulate. The fixed option lets you pay $25 per month, and the interest option, in which you pay the interest on your loan while in school, saves you the most money over the life of the loan.
You can apply for a Smart Option career training loan as an undergraduate if you attend an institution that does not grant degrees. For graduate students, there are special Smart Option loans for medical and law students, the residency and relocation and bar study loans.
Notes on Supplemental Loans
You must have good credit to obtain reasonable terms from a private lender. If your own credit is less than perfect, you can borrow for less if you find a creditworthy cosigner, perhaps a parent or other older relative. When it comes time to repay your loan, do make all payments on time, which will help you avoid both cost and unpleasant contacts with your lender.
Should your loan payments overwhelm your finances, look into a consolidation loan that can roll your existing loans into one, extend the time available for repayment, and let you make a single payment each month.