Wyoming Student Loans
Find Affordable Aid from Experienced Lenders
Wyoming boasts a strong higher education presence, with noted colleges and universities spread across the state. Colleges like Casper, Northwest and Sheridan provide degree programs in liberal arts and technology fields. University of Wyoming is a first-class research center, with a study body that exceeds 13,000 students annually.
Community colleges like Western Wyoming Community College fill valuable educational roles for students seeking associate's degrees and certifications for skilled trades and other vocations. The lesson for college-bound high school graduates? - Though it is not the higher education hotbed found in states hosting greater numbers of major-metropolitan ares, the State of Wyoming puts-worth viable schooling options for college students at all levels, and in all academic majors.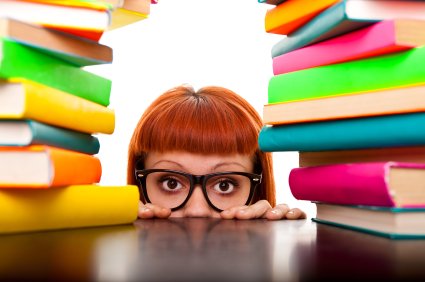 The financial aid landscape for Wyoming college students includes gift-aid, like scholarships and grants, which does not require repayment. Whenever possible, free-financing is the preferred option, leaving college graduates debt-free following school. But the costs of higher education frequently exceed the free-money that is available, so needy students turn to loans for supplemental college funding.
Federal Opportunities for Wyoming College Students
Federal financial aid programs provide the deepest resources for college funding, including free money grant programs like Pell and Federal Supplemental Education Opportunity Grants. Some government grants, like those issued through the longstanding Pell Grant Program, are dispensed based on each student's college financing requirements. And while they are need-based, they are designed to help students with moderate to low incomes. FSEOG Grants, on the other hand, are reserved for the students displaying the greatest levels of economic hardship.
Federal Loans provide a low-interest fixed-rate option for students requiring financing beyond grants and scholarships. The loans were once issued by private banks, but today are administered by the Department of Education. The William D. Ford Federal Direct Loan Program services subsidized and unsubsidized borrowing options for undergraduates and graduate students.
Wyoming college students are well-served by government-backed loans, because interest rates are currently around 3.4%, and do not change during the life of the loans. Subsidized versions provide government-paid interest during certain periods, like during attendance and grace periods following school.
Help From Your Home State
Wyoming college students enjoy access to state-funding financial aid programs like the Hathaway Scholarship and the Douvas Scholarship. The Hathaway Scholarship is administered in four separate parts, each carrying specific eligibility requirements. The program is designed to provide merit-based incentives for state students to succeed in secondary and post-secondary scholastic endeavors.
Qualified applicants submit SAT or ACT scores, alongside current transcripts and faculty recommendations. Scholarships are applied to tuition and expenses at the state's community colleges and at the University of Wyoming. First steps toward application include submitting the federal financial aid evaluation form known as FAFSA. The Free Application for Federal Student Assistance helps the Wyoming Department of Education work with the Federal Government to determine your financial aid needs for college.
Your college campus financial aid office uses FAFSA data to assemble a package of assistance that meets your tuition needs, and helps cover additional higher education expenses like room and board, transportation and books. When additional resources are required, students use private lenders to close the affordability gap.
Alternative Loans for Wyoming Students
Alternative, private, student loans are a go-to resource once other forms of aid are depleted. Because they are issued by for-profit banks and credit unions, private loans are not as student-friendly as those disbursed by government agencies – interest rates are higher, and the loans carry origination fees and other ancillary costs.
The greatest distinction, however, is the credit-based nature of private financing. Where government-sponsored student loans do not require good credit, privately issued funding does. If you are a low-credit or no-credit borrower, expect to land student loans with the help of a credit-worthy co-borrower.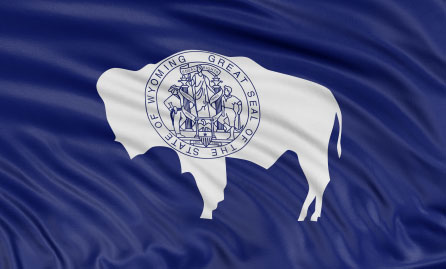 What to do with Multiple Loans
Borrowers carrying more than one federal student loan are eligible for Federal Direct Consolidation Loans, which allows them to be combined. By lumping outstanding debt into a single consolidated loan, students are able to cut interest rates and adopt repayment schedules that line-up with their ability to pay. By structuring affordable payments, borrowers avoid default and protect credit.