Vocational School Scholarships
What Vocation or Trade did You Choose?
Not every student that advances into higher education signs up for a four-year curriculum. Some high school graduates seek job training that lasts a year or two, and then places them in the workforce. Technical, trade and vocational schools do not always bask in the financial aid limelight attracted by high-profile universities, but scholarships and grants are available for trade school too.
Stalwart federal programs do not exclude trade students from participating. Pell Grants and Federal Supplemental Educational Opportunity Grants (FSEOG) offer technical school alternatives, for applicants pursuing diplomas, certificates and associate's degrees. And among the hundreds of different vocations and trades, scholarships-seekers enjoy access to interested organizations and educational foundations that support specific career programs.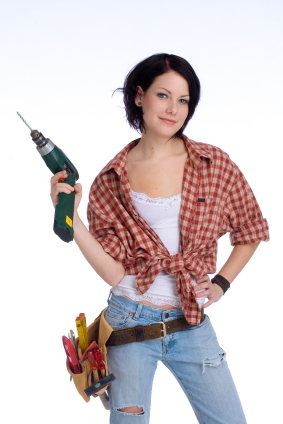 Corporate benefactors and private associations contribute educational funding to schools that teach relevant subjects. Trade unions also mobilize funding for members and their families who engage in related education. Individual State Governments also sponsor financial aid initiatives aimed directly at vocational school students.
The bottom line for technical school students: Financial assistance is available for most programs, especially for candidates who qualify for merit-based vocational school scholarships.
General Scholarships From Companies and States
Vocational scholarships sometimes focus on particular professions, but general funding for certificate-level education is out there too. For example, The Sallie Mae Unmet Need Scholarship was recently offered to qualified applicants, including students at participating vocational and technical schools. The Sallie Mae Fund also distributes additional aid that does not carry trade school restrictions.
Another general scholarship program that benefits associate's degree students is the Coca Cola Scholarship Foundation. High school seniors enrolling in accredited educational programs, including those at two year trade or vocational schools, are invited to compete for annual merit-based awards issued by Coke. Eligibility requirements include a cumulative GPA, at the end of junior year, of at least 3.0.
North Dakota "Dollars for Scholars" helps lift state residents into higher education. The initiative is made possible by funding from the Joann Link Hetzel Memorial Endowment. Vocational/Technical/Trade School Scholarships issued under the program specifically benefit post-secondary pursuits at vocational schools. Ten $1000 scholarships are funded annually, and disbursed to deserving technical school applicants. Students enrolled in educational programs leading to degrees in mechanics, electrical, welding and surveying are given priority consideration for these trade school awards. In addition, the benefactors want applicants from certain towns to have the first shot at the funds.
Oklahoma Tuition Aid Grant (OTAG) is a state-sponsored initiative for funding higher education. Qualified applicants earn tuition offsets for in-state education. Technical and trade school programs that lead to degrees or certificates are not excluded from OTAG, so consult the Oklahoma Regents for Higher Education for additional program details.
Funding for Apprenticeships
Whether working with pipes, wires or HVAC components, mastering trades requires hands-on experience. Apprenticeships are valid learning tracks, when practical experience is required, but making ends meet can be difficult while logging hours on-the-job. National trade organizations put-forth financial assistance for tradesmen-in-training.
The A. O. Smith Professional Contractors Association offers scholarships for qualified Plumbing Contractor Association members and their eligible family members. The awards are administered by Scholarship America.
The Plumbing Heating Cooling Contractor (PHCC) National Association Educational Foundation Scholarship Program assists professional contractors, manufacturers and wholesalers by offering scholarships designed to educate future practitioners and provide continuing education avenues for working professionals responding to changes in the field. Generous corporate partnerships are used to underwrite as many as 24 scholarships annually, targeting heating/cooling related career development. Community college degree candidates, trade school students and those enrolled in technical programs are eligible for tuition scholarships, and apprentices also benefit from select awards.
Vocational Scholarships for Women
Certain groups within the college student population qualify for special financial assistance. Student specific assistance often originates at campus-level; including vocational school scholarships and grants that specifically target female recipients. Women interested in practicing certain trades combine their gender with their career choices, to obtain subject-specific vocational scholarships:
National Organization for Women - York County Chapter administers an important scholarships for women called the Mae Millstone York NOW Scholarship. Female applicants from a range of educational disciplines are encouraged to compete for the annual awards, which have no limitations regarding the type of educational program candidates pursue. At least one $1000 award is dispensed annually, but funding often allows for several individual grants each year. Technical and vocational school students have earned the scholarships, as well as those candidates pursuing four-year degrees.
Talbot's Women's Scholarship Fund brings corporate philanthropy to women's educational pursuits; sponsoring funding for university students, as well as those enrolled in technical vocational programs. Six women earn $10,000 each, while another 60 get $1000 scholarships. The program focuses on women who are returning to higher education, after interuptions.
Women aged 50-plus are eligible for AARP Scholarships that fund community college, technical college and continuing education programs. Financial need is required, and successful applicants are enrolled in certificate, diploma or associate's degree programs.
The Educational Foundation for Women in Accounting puts forth financial assistance for female degree candidates, including the Women in Transition and the Women in Need Scholarships.
Subjects
Browse Scholarships
Resources
More Educational Resources