Sports Science Scholarships
Earn Top Dollar working with Top Athletes
The science of sport in academia is the expert merging of two fields of high interest: competitive game and the reasoning behind it. Sports sciences are a popular major and still gaining momentum at many athletically-charged colleges and universities. The spectrum of topics that might be covered under the umbrella of sports sciences ranges widely from nutrition and health to the psychology of competition to the sociology of team-playing to fitness strategies.
The field, in its purest form, yields professionals who are interested in working with athletes at all levels to enrich the competitive experience and make them the best they can be. The most sought after professionals work closely with elite athletes to increase and improve performance via an array of physical and psychological means.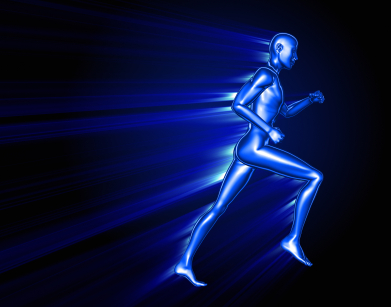 Work can stop at the undergraduate or the graduate level in the sport sciences arena, with degree holders going on to jobs in everything from fitness training to professional coaching. For both levels, there are scholarship opportunities available for the athletically and thoughtfully minded students who are dedicated to the pursuit of sports science.
Scholarships
University of Kansas
The University of Kansas awards a couple of gender-specific prizes to those pursuing the study of sports. Among some others offered both generally and in the department, the following scholarships are available to students in the Sports Sciences major:
Earl Falkenstein Scholarship goes to students with superior academic records and demonstrated leadership abilities.
Joie Stapleton Scholarship is awarded to a female in the sports sciences program. The recipient must not only have high academic standards but also strong character and leadership abilities.
Jack Wolfe Scholarship is awarded to a male student in the sports sciences program. Eligible candidates will have a superior academic record and be active in extracurricular activities.
United States Sports Academy
With a tagline of "America's Sports University" the US Sports Academy located in Daphne, Alabama really does live up to the high claim of its name, with a mass of sports-related programs through classroom and distance learning, including Bachelor's and Master's degrees in Sports Science. Their listing of outside scholarships is a useful resource to a student putting together their financial aid package for their degree.
The Academy also offers a few awards of its own, including the Myles Brand Scholarship for full tuition in the Master's level sports management program. Applicants for this award must turn in three letters of recommendation and a personal essay. The Academy Wounded Warrior Scholarship pays fully for any program at the school, provided that the recipient served on active duty and was then honorably discharged someday after September 11, 2001.
Texas Tech
The Department of Health, Exercise, and Sports Sciences is a big-time pursuit at Texas Tech University. There are departmental scholarships both in the undergraduate and in the graduate department, which a potential student can apply for all at the same time, as well as a plethora of overall Texas Tech scholarships. Eight awards are available to undergrads in the department, while four are available to graduates.
These scholarships generally require at least a 3.0 GPA, and consider demonstrated financial need and leadership capabilities as their strongest qualifiers. There is one scholarship just for females in the department – the Zella Riegal Hurffman Endowed Scholarship is given to a woman studying Sports Sciences who is an outstanding head of her field with top-notch academics.
University of Southern Maine
Located in three cities as well as having a strong online presence as its campus, the University of Southern Maine seems almost ubiquitous to the state. Its Exercise, Health, and Sports Sciences department is likewise robust and very broad in its outreach, with students going into careers ranging from nutritional research to physical therapy.
The departments gives away three different scholarships for its best students in Sports Sciences in amounts between $500 and $1000. Those who display remarkable prowess in the department and who keep a 3.0 GPA will receive a Departmental scholarship in a varying amount. Those students who agree to work in Maine to develop understanding of the healthy physical body are eligible for the Blue Cross Anthem Health Professions award for $1000, if they keep a 3.25 GPA. Finally, the Jesse Garbacik Memorial Scholarship for $500 is designed for those who show excellence in the area of Exercise Physiology. These awards can be applied for through the University of Southern Maine's website.
University of North Carolina – Greensboro
The University of North Carolina-Greensboro provides many scholarships for students in their robust Department of Exercise and Sports Science within its Kinesiology program. The school is well equipped with both sports teams and sports and exercise related academic pursuits. Here is a selection of the awards for the department which range from general to specific and vary in monetary amount:
Kate Barrett Student Professional Development Award is given to a graduate student with an outstanding academic record as well as a sincere dedication to sports science.
A senior student in the Department may qualify for the P.E. Class of '75 Heilscher Teaching Scholarship as long as they have plans to pursue teaching.
Mary Channing Coleman Memorial Scholarship gives up to $1,000 to a notable graduating senior from the department.
Carol Jean Eiserer Memorial Scholarship is awarded to a student who is from Montgomery County, Maryland. This award is given to a freshman.
Betty Flinchum International Study Award is given to students to defray the cost of a study abroad program. The awards are up to $400.
Ohio University
Ohio University's School of Recreation and Sports Pedagogy, a renowned department that holds the title of being the first graduate program in the country for sports administration, awards a dozen different scholarships to students in the department. A selection from the list includes:
Richard Wells Antle Memorial Scholarship is awarded to a student based on all-around factors including financial need, academic performance and individual character.
Naomi Richey Parsons Memorial Scholarship recognizes an outstanding female in the department.
Mrs. J.E. Thackeray Memorial Scholarship is awarded to a student in the department based on the nominations of classmates. A student may not apply for this scholarship himself.
Clemson University
Once again, we turn to the southeast to find some of the best and most well-known sports sciences studies in the US. The Markvan Bellamy Brooks Endowed Scholarship is funded by Clemson University in South Carolina through the Brooks Institute for Sports Science. The prize is awarded to three undergraduate students and is $1000.
Applicants may be a major in any of the Institute's degree programs, but must have a GPA of 2.5 at least.
Ithaca College
The Dean William Koch Endowed Scholarship is awarded to a student studying Sports Science at Ithaca College in New York. This scholarship recognizes the top academic scholars in the program and is quite competitive. While demonstration of financial need is not necessary for this scholarship, a 3.5 GPA is.
More Opportunities for the Sports Scientist
If you've exhausted this list of scholarship opportunities and have not found one that appeals to you, don't worry. These public and private sports sciences departments are not a comprehensive list of awards available to you, only an example of what you can find through research and a thorough exploration of the offerings. There are other resources that will want to keep in mind beyond these – be sure to take a look at the United States Sports Academy as one example of a informational center that will serve to bring you to other leads and funding.
Be certain, first and foremost, to get in touch with the athletic or sport sciences department of your college and university to see what they might have to offer you in terms of funding. Nearly every major US college has a sports sciences department, and very few of these come empty handed in the aid arena. Even local community centers, sports teams, and athletic associations in your area are worth getting in contact with, as they may have access to scholarships that you wouldn't otherwise be able to find. Use these resources as a springboard for creating a whole financial package and receiving your sports sciences degree without having to go into significant debt. Women, especially, may be able to find unique and valuable aids, like the award at Texas Tech or the Nix Health Foundation and Sports Medicine Center, because of their under-representation in the field.
Health and Medical
Browse Scholarships
Resources
More Educational Resources