Public Health Scholarships
Health Going Increasingly Global
Since public health as a major is not a single discipline but an interdisciplinary approach to providing for the health needs of entire populations, embracing disciplines like nutrition, environmental health, and epidemiology, there is a wide range of possible sources for scholarships. The following is only a small fraction of the available aid.
Government Scholarships
National Institute of Occupational Safety and Health
The National Institute of Occupational Safety and Health (NIOSH) funnels grant money to train public health students to eighteen schools in the United States, which are called Education and Research Centers (ERCs.) The four primary areas covered in ERC courses are industrial hygiene, occupational health nursing and medicine, and occupational safety, and courses are offered for both college students and public health professionals.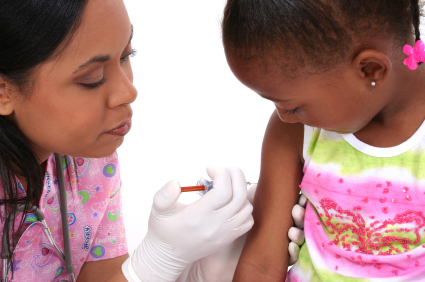 ERCs offer NIOSH traineeships to the institutions' students, including full tuition and a monthly stipend during the training period. You can get a better idea of how the program works by reading this page from the University of Texas School of Public Health.
Scholarships From Private Organizations
National Environmental Health Association and American Academy of Sanitarians
The National Environmental Health Association (NEHA) and the American Academy of Sanitarians have combined to sponsor a set of scholarships for both undergraduates and graduate students using members' donations. Acceptable fields of study are environmental health sciences and public health. You must be at least a junior in college, attending a school that belongs to either NEHA or the Environmental Health Accreditation Council to qualify.
Florida Environmental Health Association
The Florida Environmental Health Association (FEHA) underwrites a scholarship program for environmental health students, including courses in either environmental health or public health for professionals. You must have a GPA of 2.5 and belong to FEHA, and the amount of the award is at least $500.
Scholarships From Colleges
University of South Florida
The University of South Florida's College of Public Health has posted a lengthy page of financial aid options available to public health students. Here are three of the scholarships:
The Rita G. Bruce Scholarship goes to a full-time student with an excellent academic record who participates in community outreach or public health research programs.
The Samuel P. Bell III Scholarship is given to two doctoral candidates and one masters-level student, and both scholastic history and professional accomplishment will be considered.
The Lee Leavengood Senior Program Endowed Scholarship is awarded to students interested in gerontology, and the amount varies.
Columbia University
The Columbia University Mailman School of Public Health also provides a large catalogue of financial aid, including these three scholarships:
The Harriet and Robert H. Heilbrunn Scholars Program helps two types of public health students, minorities and those who plan to work in public health agencies belonging to the government or to a nonprofit.
The Jewish Foundation for Education of Women Scholars in Aging and Public Health is for financially needy New York students enrolled full-time, and the award pays full tuition plus books and fees for two years.
The Peter Jay Sharp Scholarship goes to a full-time masters candidate based on potential for leadership and professional success. It is nonrenewable and brings $25,000.
University of California Los Angeles
The School of Public Health at the University of California, Los Angeles offers three fellowships to its graduate students:
The Foley & Lardner Fellowship in Health Policy and Management gives two awards of $5,000 each every year to outstanding masters students.
The Abelmonem A. Afifi Fellowship goes to a graduate student nominated by the individual department, and nominees should have strong academic records as well as a humanitarian approach to public health.
The Ann G. Quealy Memorial Fellowship Endowment for Health Services Students is granted to graduating students who combine the characteristics required for the Afifi award with humor, concern for others, and a desire to achieve.
University of Wisconsin-Eau Claire
The University of Wisconsin-Eau Claire's philanthropic foundation offers various scholarships for students in the university's Department of Public Health Professions, such as these three opportunities:
The two Environmental Public Health (EnPH) scholarships give $500 to EnPH majors who have finished at least a year as a major with a year of school remaining. You must have a GPA of 3.0, provide two reference letters from other departments, and submit an essay about personal contributions to the field.
The John and Mary Gerberich Public Health Scholarships (three awards of $500 each) are distributed to juniors and seniors who already have department internships. Your academic record is most important, but financial need is sometimes considered.
The Amber Star Krenz Memorial Scholarship goes to an EnPH major who plans to study abroad for a semester, and seniors receive preference for this $500 award.
Johns Hopkins University
The Bloomberg School of Public Health at Johns Hopkins University has a number of different categories of scholarship aid for its students, and each individual department also hands out its own awards. Here are three of the institutional scholarships available for Bloomberg students, and all of them can be very valuable assets in your future public health career:
The Hopkins Sommer Scholars are chosen each year from both masters and doctoral candidates, and receive special training to develop their potential as leaders in the field.
The C. Sylvia and Eddie C. Brown Community Health Scholarship Program also trains public health students who have an interest in eliminating the racial and economic inequalities found in the Baltimore public health system.
The Johnson & Johnson Community Health Care and Scholars Program awards grants to improve public health to nonprofits, and selected Bloomberg scholars help the nonprofits use those grants most effectively.
Health and Medical
Browse Scholarships
Resources
More Educational Resources