Health Promotion and Education Scholarships
Become a Leader and Educator
Wellness is a leading issue in America, and students interested in health promotion and education discover that the field allows for specialization in almost every area of health care. For the most part, the profession is educational in nature; it can be offered through colleges of education, biology or health. If you like teaching and want to help promote disease prevention and wellness, then the field may be custom-built for you.
As a health education professional, you may work in a private or public school, in a clinic, in a public or community program, or in a research capacity.
Scholarships
There are a number of scholarships available from the University of Wisconsin-Stevens Point. Students enrolled in the School of Health Promotion and Human Development may be eligible for the following opportunities for varying funding:
Health Promotion/Human Development Faculty and Alumni Scholarships are awarded to exceptional sophomores, juniors and seniors.
Marlene and Dick Cable Scholarship is awarded to undergraduate juniors with demonstrated financial need, a GPA of 3.0 or above, and proven leadership and community service experience.
Sheri Hall Outstanding Senior in Health Promotion Award recognizes excellence in academic achievement and involvement for freshmen, sophomores, juniors or seniors.
Bud Steiner Memorial Scholarship is awarded to current sophomore, junior, or senior health promotion/wellness majors who have cumulative GPAs of 3.0 or better and have a demonstrated financial need.
Jack Lane Memorial Scholarship goes to a sophomore, junior or senior health promotion/wellness major.
John and Barb Munson Health Promotion Award goes to an outstanding senior in health promotion.
Paul J. Staddler Honorary Scholarship goes to a junior or senior with a minimum 3.0 GPA.
Jane Jones Scholarship goes to a sophomore, junior or senior major who maintains a GPA of 3.0 or better.
Booth/Hardin Scholarship supports students who are studying abroad.
The College of Professional Studies Hero Award is given to a student who has demonstrated the ability to overcome or help someone overcome an obstacle in life.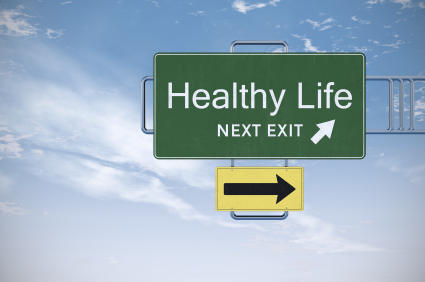 At the University of Utah, the College of Health has evolved since its early beginning in 1868 and is now one of the university's largest colleges. There are a number of scholarships endowed specifically for undergraduate and graduate health students, in addition to college-wide ones that may be applicable to the field.
Joseph S. and Marjorie A. Jones Endowed Scholarship Fund, $1,200, is awarded for academic performance.
Betty and Gordon Browning Health Sciences Scholarship Fund, $1,500, goes to students who have excelled academically and who are in need of financial assistance, with preference given to graduate students.
Donal B. Hutchison Endowment, $1,000, is based on outstanding academic achievement and financial need.
Kent Family Scholarship Fund, $2,000, is based on outstanding academic achievement and financial need.
Jack Lunt Endowed Scholarship Fund, $1,000, is based on scholarly performance, financial need and service within the field of health.
Dr. Patricia A. Reagan Endowed Scholarship, $400, is based on outstanding academic achievement and financial need with a priority on students who help promote diversity.
East Carolina University Department of Health and Human Performance offers 12 named scholarships ranging from $250 per semester to $2,000 per year that are available to any major within the college. In addition, there are 9 named scholarships ranging from $500 per semester to $1,200 per year for students specializing in health education and promotion.
The Society for Public Health Education (SOPHE) funds a number of student scholarships:
The Vivian Drenckhahn Student Scholarship goes to undergraduates or graduates who have fulfilled at least one-third of coursework required for the major and have been a SOPHE member for at least three months, in addition to several other requirements. Up to two awards of $1,500 are granted annually.
SOPHE 21st Century Fund Student Scholarship, up to $500, provides conference support to full-time undergraduate and graduate students to attend the SOPHE summits.
SOPHE/CDC Student Fellowship in Injury Prevention is one-year fellowship for graduate students working on unintentional injury-prevention projects. The $1,500 stipend goes for masters or doctoral students; they do not have to be members of the society.
Dorothy Nyswander Open Society Award goes to an individual or group who promotes an "open society" in which justice and health services are available to all despite economic class. The $250 monetary award can go toward research, practice or teaching.
Graduate Student Research Paper Award, $250, recognizes outstanding graduate students for creative and innovative research, with an emphasis on submitting a research paper for review in SOPHE's journals.
The Northern Arizona University offers female juniors and seniors in the Department of Biological Sciences a possible $300 award from the Helen Oswalt Memorial Scholarship. Qualified students must be pursuing health education, exercise or a related field.
The University of Northern Iowa offers a comprehensive program in health promotion and education within the School of Health, Physical Education & Leisure Services. Incoming students may qualify for College of Education Scholarships that award up to the cost of a full tuition.
Health and Medical
Browse Scholarships
Resources
More Educational Resources