Gerontology Scholarships
The Field is Growing and Americans are Living Longer
Gerontology is the study of aging people, including how they interact with society, expected biological changes, and the psychological effects of aging. (Geriatrics, on the other hand, concerns the diseases attendant upon aging.) Aging alters not only a person's mind and body, but also how society views the individual's capabilities.
In 1900, there were 3,080,498 people over 65 (4% of total population). In 2050, it is estimated there will be 86,705,000 Americans in that age group, or 20.6% of the country's population. That means a larger group of senior citizens not only by number but also proportionally, and society will have to provide elder and medical care for all of them. Other post-industrial nations are facing the same problem as medical advances increase the average lifespan, and how we meet the upcoming challenges will redefine America as a nation.
Gerontology professionals of all types will remain in high demand for the foreseeable future. You can choose a career as a social worker specializing in older adults, or a geriatric nurse, or employment in a government agency that focuses on aging Americans. Some attorneys have set up profitable private practices handling only legal issues related to the elderly. There are a multitude of niches in the field, so it will be simple to find one that fits.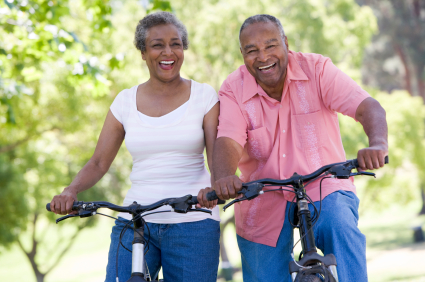 College Scholarships
California State University (Sacramento)
California State University (Sacramento)'s Gerontology Program provides three scholarships for its students. Here they are:
The Renaissance Society Gerontology Scholarship, which is awarded to the student who writes the best personal letter of application.
The Patricia Lee Memorial Scholarship Fund, which goes to a junior or senior who has a GPA of 2.5. Students with some experience in nursing or as a gerontology volunteer are preferred.
The Osborne-Stearns Scholarship, which considers juniors or seniors with a 3.0 GPA in the previous 45 academic units.
University of North Texas
The College of Public Affairs & Community Service at the University of North Texas hands out twelve scholarships to students enrolled full-time in its Applied Gerontology masters program. Here are three examples:
The Asbury Methodist Services Scholarship goes to those studying the administration of elder care facilities or housing. The amount ranges from $1,000 to $2,500.
The Clarence M. Ball Scholarship goes to students in the same area of study as the Asbury, but is awarded to African-American applicants. The amount varies depending on current funding.
The Rapaport/Friedsam Scholarship goes to those studying the delivery of community services to the aging. The scholarship brings between $500 and $1,000.
Western Michigan University
Western Michigan University's College of Health and Human Services offers the Leonard Gernant and Frances A. Gernant Gerontology Scholarship, which gives at least $500 to a gerontology student who has demonstrated academic excellence and dedication to a career in the field. The scholarship is renewable for two years.
University of Kentucky
The Osher Lifelong Learning Institute (OLLI) at the University of Kentucky hands out three Donovan Scholarships in Gerontology each year for $2,000 each. The selection process is complex, with a set of nine criteria and a detailed application review procedure. Criteria include grades, career goals, plans for using the requested funding, and experience in the field of aging.
You must submit a transcript, two reference letters, and an essay with your application.
University of Nevada (Reno)
The University of Nevada (Reno)'s Sanford Center for Aging sponsors scholarships and stipends for students studying gerontology, including undergraduates, graduate students, and medical students. You must have a GPA of 3.25 (unless you are a medical student), you must demonstrate financial need, and you must show an interest in gerontology. All awards are annual, but you may apply more than once.
Georgia State University
The Gerontology Institute at Georgia State University has a page listing eight scholarships for both undergraduates and graduate students. Here are three examples:
The Anne M. Eaton Scholarship goes to an outstanding graduate student, and those at least 40 years old are preferred.
The Harold V. and Anna Marie Little Scholarship is awarded to new or first-year master's degree candidates.
The Carol Rowe Jones and Waymon Jones Scholarship also seeks outstanding students, preferably from groups underrepresented in the Georgia university system.
Scholarships From Private Organizations
Sigma Kappa Foundation
The Sigma Kappa Foundation is the philanthropic arm of the national sorority, and offers scholarships, including the Alzheimer's/Gerontology fund award, to its student members. Applicants must be gerontology majors in good standing with the sorority, have at least one year of study left, and maintain a 3.0 GPA.
Alpha Kappa Alpha Educational Advancement Foundation
Alpha Kappa Alpha Sorority has also established a philanthropic nonprofit, the Alpha Kappa Alpha Educational Advancement Foundation, which provides a number of scholarships for student members. The Ruth C. Easley Gerontology Scholarship goes to either an undergraduate who is at least a sophomore or a graduate student pursuing a degree in geriatric health services.
Health and Medical
Browse Scholarships
Resources
More Educational Resources