Are You Studying Chemistry in College?
Get Chemistry Scholarship Funding
Scientific fields are always recruiting top talent, so scholarships and grants are widespread for innovative, forward-thinking professions, which draw from the brightest minds in academia. STEM fields require cutting-edge research professionals, who emerge from the ranks of undergraduate programs in engineering, physics, Internet technology, mathematics and chemistry.
Open funding, that helps college students majoring in a variety of STEM disciplines, is offered by government programs committed to science education, and by educational foundations that sponsor scholarships. In addition to general assistance efforts, specialized industry associations, and other organizations representing particular areas of science education put-forth aid designated for advanced study in individual sciences.
Whether you are a high school senior just making your college plans, or a currently-enrolled undergraduate looking for tuition relief, your chances of landing science scholarships are closely related to your academic ability, and proven track-record of scholastic success. Scholarships in forward fields attract academic heavy-hitters, so competition for funding is intense. Put your best foot forward with high test scores and GPA standards, and look to other personal strengths like community involvement and extracurricular participation, to set yourself apart from other candidates.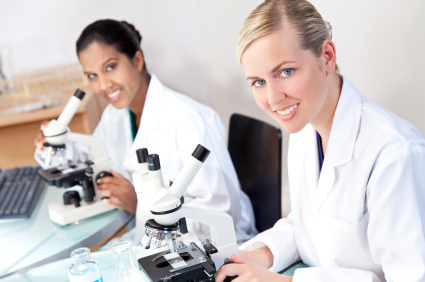 Individual college financial aid offices administer campus-based assistance programs, which support individual departments and academic majors. These recent awards support chemistry education:
General Chemistry Scholarships
National chemistry scholarship applicants are judged on the basis of academic achievement, participation in professional activities, and involvement in research projects related to particular fields of study. Some scholarships require candidates to submit essays outlining career plans, and educational aspirations related to chemistry. College transcripts, letters of recommendation, and proof of financial need are also required in many instances, allowing scholarship administrators to match funding with worthy candidates
The National Association for Surface Finishing offers scholarships for undergraduate and graduate chemistry students who are pursuing careers involving surface finishing technologies. Scholarships are awarded primarily on the basis of academic achievement, but extracurricular activities, employment history, and financial need may be considered when competitions are close between applicants. For additional information about this scholarship program, please contact NASF. The organization was previously known as the American Electroplaters and Surface Finishers Society.
The Astronaut Scholarship Foundation sponsors a $10,000 scholarship for students majoring in chemistry, engineering, and related fields. Juniors, seniors, and graduate students who have been nominated by their school's scholarship representatives, are eligible to apply for the award.
The American Meteorological Society maintains several scholarships, which assist a wide-cross section of science students. Chemistry students entering their junior or senior years, pursuing careers in atmospheric, hydrologic, or oceanic science, are eligible to apply for scholarship funding from AMS. For additional information about current awards, please visit the American Meteorological Society website.
Student-Specific Chemistry Scholarships
To augment general scholarships for chemistry students, the financial aid pool for qualified science majors includes special scholarships that consider individual attributes, like ethnicity, disadvantage, personal medical challenges and family background, when awarding funds. In addition to your academic record, potential for professional success, and need for financial assistance, use personal traits to secure aid.
The following awards illustrate scholarships that help certain chemistry students, with resources designated only for members of particular groups.
The American Physical Society has created a science and engineering scholarship fund for financially needy individuals, who are dependents of victims of the September 11 terrorist attacks. Students enrolled in chemistry programs, and other science-related educational departments, are given first priority for landing awards, but all eligible students are encouraged to apply.
The American Foundation for the Blind awards an annual scholarship worth $1000, to a promising and financially needy blind student pursuing a degree in chemistry, engineering, computer science, or another related technical field. To learn more about application procedures for this scholarship, please visit the American Foundation for the Blind website.
The American Indian Science and Engineering Society promotes scholarships valued at $4,000 each, and reserved for American Indian college students majoring in chemistry, biology, environmental sciences, and other related fields.
The American Chemical Society Minority Scholars Program supplies scholarships awards valued as much as $3,000 each, for African-American, Hispanic, and American Indian students seeking undergraduate chemistry degrees, and attending school on a full-time basis.
Scholarships for Physical and Life Sciences
Browse Scholarships
Resources
More Educational Resources