Scholarships for Earth Science
Take Advantage of These Opportunities
Earth science is an all encompassing term for the study of our planet and it's neighbors. It involves the study and implementation of chemistry, biology, and physics, principally in how they relate to the different layers, or spheres, of the Earth. Earth scientists study such concepts as the Earth's origin, continental drift, and evolution of life on our planet. In addition, these scientists conduct research in such areas as extreme weather, volcanoes, earthquakes, global warming, and climate change.
If earth science is your passion and you need financial assistance to make your educational dreams a reality, where can you turn? Luckily, with a wide variety of fields in great demand, there are several sources for financial assistance. There are several scientific organizations that sponsor scholarships and competitions, as well as privately funded awards. Several schools offer scholarships and grants within their own departments. A few examples are listed below.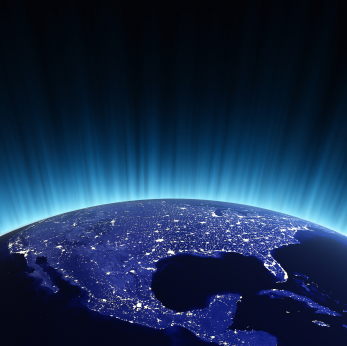 It is worth checking with the financial aid office at your potential school(s) to see what awards may be specific to your area. Here are some earth science scholarship opportunities to get you started:
National Science Foundation
Those individuals currently pursuing studies to be accredited teachers in the areas of math or science (earth science, chemistry, biology, or physics) are eligible to apply for the Robert Noyce Scholarship. Both undergraduate and graduate students (US citizens and permanent residents) who have achieved a GPA of at least 3.0 can apply.
Several scholarships are available at schools throughout the nation. Visit the website for details.
American Geological Institute
The American Geological Institute Minority Geoscience Scholarships provide between $500.00 and $3,000.00 in funding to students pursuing a degree in either earth science education or geoscience. AGI strives to develop the professional corps of underrepresented ethnic-minority students in the geosciences.
Applicants must be full-time undergraduate students who are US citizens and either African-American, Native American, or Hispanic. The applicant must be currently enrolled in a degree program; high school seniors are not eligible to apply. In addition, documentation demonstrating financial need is required.
Association for Women Geoscientists
The Chrysalis Scholarship Fund provides up to $2,000.00 to female graduate geoscience students whose studies have been significantly interrupted by life circumstances. Two scholarships will be awarded and these funds can be used for whatever purpose the recipient desires.
To be considered for this funding, applicants are required to submit a detailed personal letter discussing her plans for a career in the field, how the scholarship funds (if awarded) will be used, and the reason why her education had to be put on hold. Two letters of recommendation (one from her academic advisor and the other from another scientist) must be submitted as well.
Ozarka Natural Spring Water
The Every Drop Counts Earth Science Scholarship Fund provides financial assistance to Texas high school seniors planning on enrolling in a four-year program at either a college or university in the field of earth/environmental science. Examples of earth/environmental science fields include but are not limited to: Geology, Hydrogeology, Environmental Science, Environmental Law, Environmental Education, Forestry, Oceanography, and Ecology. Schools will submit the names of candidates for one of four merit-based scholarships, which are worth $2,500.00 each.
In addition, two scholarships in the amount of $10,000.00 each will be awarded to Texas residents either currently enrolled in or planning on enrolling in a four-year program at a college or university. A minimum GPA of 3.0 is required and applicants will submit a personal essay explaining why they chose to study earth science or environmental science at the post-secondary level.
Ford Foundation Fellowship Program
The Ford Foundation aims to increase the diversity of college educators by funding scholarships through their Fellowship Program for students that have demonstrated superior academic achievement, are committed to a career in teaching and research at the college or university level, show promise of future achievement as scholars and teachers, and are well prepared to use diversity as a resource for enriching the education of all students. Fellowships are available at pre-doctoral, dissertation, and post-doctoral levels.
Mansfield University (Mansfield, PA), Geography and Geology Department
Exceptional students enrolled in the Earth and Space Science Education program at Mansfield University are invited to apply for the Jacob Oberly Earth Science Scholarship. $500.00 will be awarded each year to a student (either full- or part-time) with a GPA of at least 3.5. The scholarship is non-renewable.
To apply, interested persons are asked to submit a personal statement setting out their goals, involvement in extra-curricular and community activities, and why they would be a good choice for this particular award to the Financial Aid Office at the University.
University of South Dakota (Vermillion, SD), Department of Arts and Sciences
USD offers it's students a number of earth sciences scholarships through the department of Arts and Sciences. The Akeley-Lawrence-Norgren Scholarship is awarded to multiple junior or senior students majoring in Earth Sciences, Physics, Chemistry, Biology, Mathematics or Computer Science. The Glenn E. & Barbara R. Ullyot Scholarship Endowment was established to be used for the benefit of undergraduate students, preferably to be given, but not limited, to students pursuing a degree program in the Department(s) of Chemistry, Biology, Earth Sciences or Physics, in the College of Arts & Sciences.
University of Northern Iowa, Department of Arts and Sciences
UNI also offers several Arts and Science scholarships. The Grace Ohrtman Endowed Scholarship, James and Cynthia Kenyon Endowed Scholarship, Gary and Myrna Floyd Endowed Scholarship, and Albert A. Potter Endowed Science Scholarship are all offered to future science teachers with awards ranging from $500 to $2,000. The C.W. Lantz scholarship is to assist and encourage worthy senior students in the fields of biology, chemistry, earth science, physics, science and science education.
Scholarships for Physical and Life Sciences
Browse Scholarships
Resources
More Educational Resources