Finding Aid from Accounting Scholarships
Don't Let Your College Debt Add Up
Accounting remains one of the most popular college majors, in large part because it offers a number of stable and lucrative career opportunities. Businesses, both large and small, rely on certified accountants to keep them productive, successful and in the black. Accountants are always in demand, and students pursuing accountancy as a profession will find that they have a wide range of employment possibilities ahead of them.
A degree in accounting can provide a very good career, but like all professional degrees it requires a sizable investment of time and money. Most students will need to rely on some form of financial aid in order to successfully complete a degree program in accounting. Fortunately, there are many lucrative scholarship programs designed to help students pursuing degrees and careers in accounting to reach the professional goals.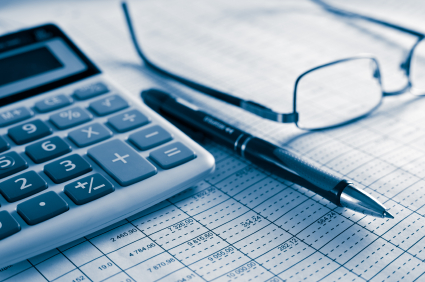 Accounting scholarships are primarily supported by private and professional organizations, as well as colleges and universities with dedicated Schools of Business.
Scholarships from Private and Professional Organizations
The private sector is a prime source for accounting scholarships, and many professional organizations offer financial assistance to accounting majors at every level of their college career. Undergraduate and graduate students will find that the private sector offers a wide variety of scholarship opportunities designed to help them complete their education. Post graduate students will also find that many businesses and professional associations offer fellowships and research grants to help them complete their doctoral studies.
Accounting scholarships from the private sector are primarily merit-based, and will only be available to students with solid academic histories. The following examples of scholarships for accounting majors are typical of what can be found in the private sector.
Accounting Scholarships from Colleges and Universities
In addition to programs supported by the private sector, accounting majors can also find a number of lucrative scholarship opportunities provided by their college of attendance. Many universities offer financial aid for students enrolled in their Schools of Business. Interested accounting majors should speak with their financial aid advisers and department heads for information on possible scholarships for which they may be eligible.
The following examples should give accounting majors an idea of the types of scholarship programs that may be available through their college or university.
Accounting can be a lucrative career choice that can lead to a wide range of professional opportunities. With the right scholarships, accounting majors can find the money they need to complete their education, and take their place in the professional business world.
Subjects
Browse Scholarships
Resources
More Educational Resources