Master of Arts in Education Scholarships
Programs Target Education Academics
The Master of Arts in Education (MAE) is an advanced academic degree that lets professional educators advance their careers, and in some states it is one of the requirements for a teaching license. If you are currently teaching and would like to become a principal, or a school or mental health counselor, the MAE will help you reach those goals.
Within the scope of the masters in education, you may choose among specializations like Language and Literacy, Early Childhood Education, or Higher Education Administration. If you choose to concentrate on Curriculum and Instruction, for example, you will focus on how to teach effectively and develop methods of instruction especially suited to helping different groups of students learn.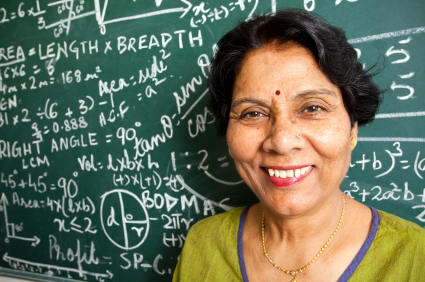 Scholarships From Colleges
University of Michigan-Flint
The University of Michigan-Flint has several graduate scholarships, one reserved for students in the masters in education program. The Ralph and Emmalyn Freeman Master of Arts in Education Scholarship is given to students in one of the following four concentrations: Early Childhood Education, Literacy K-12, Special Education, and Technology in Education.
Applicants for the Freeman scholarship must have the equivalent of a 3.5 GPA, have completed all their prerequisite courses, and finished 12 hours of graduate school. With your application, you must submit a cover letter and two reference letters.
San Francisco State University
The Graduate College of Education at San Francisco State University currently offers 22 scholarships for its students. Here are some examples of the choices you will find:
For those focusing on Special Education, there are scholarships named after Dorothy B. Lucas ($2,500 per semester), Jane Wheeler-Dubin ($750), and Mabel Whitehead ($2,600 a semester).
In addition to Special Education, the George J. Moscone Scholarship ($1,500 per semester) is open to students in the Elementary or Secondary Education tracks.
The Karl Richard Lane Fellowship ($3,000) is given to students in either the Credential or the MA programs.
George Washington University
George Washington University's Graduate School of Education and Human Development (GSEHD) provides a full range of interesting options in masters degrees like Educational Leadership and Administration and Counseling Culturally and Linguistically Diverse Persons. The school has several different types of financial aid, including the following five scholarships:
The John & Claudia Boswell Faculty Scholarship Fund pays partial tuition for masters students in any of the degree programs.
The Sylven Seid Beck Endowment for Elementary Education also pays part of your tuition if you are enrolled in the elementary education track.
The Vest Family Fellowship Fund provides partial tuition support for students interested in a career in public schools.
The Mary-Margaret Cashell Kellogg and the Griffith Family Scholarships are awarded based on financial need.
Mississippi Institutions of Higher Learning
The Mississippi Institutions of Higher Learning sponsor the Graduate Teacher and the Counseling and School Administration Loan/Scholarship Program for Class A-licensed public school teachers who want to obtain advanced degrees. You must reside in Mississippi and be pursuing your first masters degree and Class AA teaching license at a Mississippi school.
You will be reimbursed $125 for each credit hour, to a maximum of 12 hours, and you will need to keep teaching while you attend school and for another year after you finish your masters in education.
University of New Mexico
The College of Education at the University of New Mexico offers a masters in education, and also provides its students with several scholarships. Here are examples of what you will find there:
The NM Higher Education Department Graduate Scholarship Program is designed to boost the numbers of graduate students from underrepresented groups, mostly minorities and women. You may receive, at most, $7,200 a year, and the scholarship is renewable.
The Ida Romero Memorial Scholarship is awarded to financially needy full-time students with a GPA of at least 2.5.
The New Mexico Scholars 3% Tuition Scholarship, also for those with financial need, is in the amount of $3,600 per year.
Scholarships From Private Organizations
James Madison Memorial Fellowship Foundation
The James Madison Memorial Fellowship Foundation awards James Madison Graduate Fellowships annually, usually one in every state. The pool of competitors for each state's fellowship is restricted to that state, and the fellowships are worth $24,000 each.
To be eligible, you must train to teach social studies, American government, or American history, and you must agree to a service obligation. You will teach your chosen subject in grades 7-12 for one year in return for each year of fellowship funding.
Woodrow Wilson National Fellowship Foundation
The Woodrow Wilson National Fellowship Foundation also gives fellowship support in exchange for an agreement to teach after finishing a one-year masters program. You may choose from one of four universities: Stanford University, University of Pennsylvania, University of Virginia, and University of Washington.
You will teach for three years in a secondary school designated as high-need, during which time the Foundation supplies you with a mentor and helps you use your tenure to further your career development, for example by helping you obtain your teaching certification.
Education Scholarships
Browse Scholarships
Resources
More Educational Resources