Literacy Education Scholarships
Scholarships for Grad Students Specializing in Language and Reading Curricula
Building literacy skills in young learners is a traditional concentration in education that is expanding in scope thanks to heightened standards and increases in technology in the classroom. Students majoring in literacy education most often are pursuing a masters or Ph.D. Student-educators learn how reading and language are taught in the schema of general education, as well as how to incorporate literature, multimedia and foreign language studies. Sub-specialties focus on children and adolescents.
Students whose education leads them into research or administration offer guidance in literacy and language curricula and practice.
Scholarships
Binghamton University School of Education and Human Development in New York offers fellowships and scholarships for students in the Graduate School of Education, which houses literacy education. Some scholarships for literacy education include:
Geraldine S. Weil Memorial Scholarship is awarded to a full-time student in the literacy program who plans to teaching reading in an elementary school. Awards are $2,400.
Karen M. Bromley and Robert G. Bromley Literacy Scholarship for a full-time student in literacy education. Award is $500.
Barnes & Noble Scholarship helps students finance their higher education in any of graduate degree program.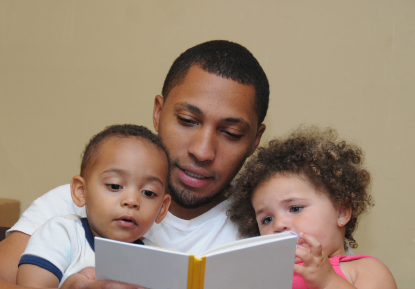 Hofstra University is the largest private university in New York. Scholarships in the literacy studies program include:
Dorothea S. Clarke Endowed Scholarship is awarded to a student in the program who shows outstanding commitment to literacy education.
Zarb Family Endowed Scholarship in Reading goes to a student with a 3.0 GPA who has volunteered time to help someone or a group less fortunate learn to read. The scholarship may be given to the student in successive years if he/she continues to meet the standard qualifications.
Academic Learning Skills Scholarships are given to students who are academically accomplished, show great promise in the field and have a financial need.
Dorothy and Sidney J. Rauch Endowed Scholarship goes to a qualified graduate student or students in the reading department based on demonstrated financial need and scholastic achievement.
University of Minnesota College of Education and Human Development offers a strong graduate program in literacy education. Scholarships available to graduate students include:
Distinguished Literacy Scholar Assistanship awards a 50% assitantship for an incoming Ph.D. student entering the literacy program. Special consideration will be given to candidates whose teaching and work experiences have been grounded in urban or rural educational settings, and whose research interests focus on issues of diversity, or on communities traditionally underserved by schools and educational research.
Robert Schreiner Memorial Endowment awards $2,500 to a a doctoral student in literacy education who has completed oral and written comprehensive examinations and had a dissertation prospectus approved. Student research must be focused on reading and literacy education.
Dora V. Smith Scholarship awards a 50% assitantship for an incoming Ph.D. student in literacy education who shows academic aptitude and sound character.
Norine Odland Endowment for Children's Literature, $2,000, goes to a graduate or Ph.D. student whose focus is children's literature.
Dr. Frances O. Triggs Memorial Fund awards a 50% assitantship for Ph.D. students entering the literacy program with a focus on reading education.
Education Scholarships
Browse Scholarships
Resources
More Educational Resources