Scholarships for Track and Field
Get Paid to Play and Go to School
Scholarships are issued by diverse organizations, and recognize student success in a variety of scholastic areas. High academic achievement is rewarded with scholarships that use test scores, grade point averages and other metrics to single out qualified recipients. Additional competitive scholarship opportunities exist for outstanding athletes, who use on-field performance to land financial assistance for college.
Scholarship granting agencies often often use blended standards to screen applicants, requiring undergraduate candidates to exhibit strong academic performance, in addition to outstanding athletic abilities. Scholar-athletes are eligible for wide ranging awards, so qualified candidates need not necessarily be the best athletes on the team.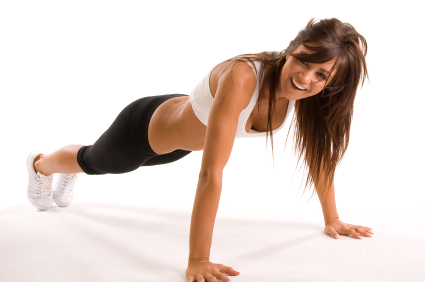 Financial aid that doesn't require repayment helps manage post-graduate student debt, so grants and scholarships are key pieces in college funding strategies. Track and field athletes are eligible for scholarships in NCAA sanctioned programs, and at smaller schools, where they are often heavily weighted academically, to reward stand-out student-athletes.
Scholarship Programs
NCAA Postgraduate Scholarship Program
The NCAA offers scholarship assistance to student athletes participating in indoor and outdoor track and field events. Up to 87 scholarships for men, and 87 scholarships for women, are offered annually. This program is open to those who have distinguished themselves academically and who will be competing in their final year at the collegiate level. Successful applicants each receive a one-time grant in the amount of $7,500, which is not renewable.
In addition, the Walter Byers Postgraduate Scholarship Program provides an annual stipend in the amount of $21,500, to one male and one female athlete. The grant may be renewed for a second year, as long as the recipients' performance within a post-graduate program is deemed satisfactory. Financial need is not a factor in selecting recipients for the award; instead, character and leadership ability are evaluated.
Graduating senior varsity athletes at NCAA member schools, with GPA standards of at least 3.5, are eligible to apply for Byers funding. Recipients must enroll as full-time students in graduate or professional school programs, within five years of being named Byers Scholars.
Big 12 Conference – Dr. Prentice Gautt Postgraduate Scholarship Program
Participants in sponsored Big 12 sports, including track and field for men and women, may be eligible to receive a valuable annual grant from the Gautt Program. Applicants who have competed in college athletics for a minimum of two years, and who have achieved a cumulative GPA history of at least 3.5 are eligible for the award. Recipients must enrol in a professional or graduate school program within 15 months of obtaining undergraduate degrees.
East Stroudsburg University
Athletic scholarship opportunities at East Stroudsburg University (ESU), for track and field, include the following awards:
The Brian E. McClanahan Memorial Scholarship is available to Men's Track Team members who are full-time students, with GPAs of 3.0 or higher. Applicants are required to complete a minimum of 60 credits before seeking funding, and obtain one or more letters in track and field. To be considered, interested applicants must be nominated by their team captains.
Another scholarship option for gifted athletes is the Nick Merli Scholarship. Male and female track and field athletes are eligible to apply for this renewable scholarship. Full-time students with a GPA of 2.5 or more are invited to apply.
Members of either the track and field or cross-country teams are eligible to apply for the Krawitz Family Scholarship. Please note that preference for funding will be given to those applicants majoring in one of the programs offered by the School of Health Sciences and Human Performance.
Clark College
Student-athletes attending Clark College, who hail from the following states/province, are eligible to apply for campus track and field scholarships: Nevada, Idaho, California, Alaska, Oregon, Washington, and British Columbia.
Indiana University
Indiana Hoosiers benefit from campus athletic scholarships; some named for alumni and benefactors. The University's stable of athletic scholarships includes these recent awards for track stand-outs:
Sam Bell Track and Field Scholarship
George E. Branham Track Scholarship
O.Russell Curry Athletic Scholarship for Track and Field
Harry Gladstein Track and Field
Eastern Illinois University
EIU students are eligible for the David Sardella Incentive Track Scholarship, provided they meet these basic standards required for participation in the program:
Successful applicants are incoming freshmen at Eastern Illinois.
Eligible candidates are receiving no other scholarships.
Each applicant must be enrolled for a minimum of 12 academic credits each semester.
Applicants qualify academically and athletically.
Winners are track and field athletes at EIU, showing the greatest promise for success in the sport.
Athletics
Browse Scholarships
Resources
More Educational Resources