Softball Scholarships
Go To College for Softball
Financial aid for college-bound softball players (and in some cases auxiliary team volunteers) is available from several sources.
National Collegiate Athletic Association
Many student athletes are eligible for scholarship assistance through schools belonging to the NCAA, which stands for National Collegiate Athletic Association. The NCAA is the official governing body for collegiate sports like softball, and the usual first choice as a source of financial aid. The NCAA has very strict rules on eligibility, and it is of paramount importance to keep your amateur status and conform to academic guidelines.
If you manage to clear those two hurdles, however, be advised that most of the scholarship money goes to the very best competitors in every sport. You should assess your chances realistically and plan as though you did not expect an NCAA scholarship, because such awards can be difficult to secure.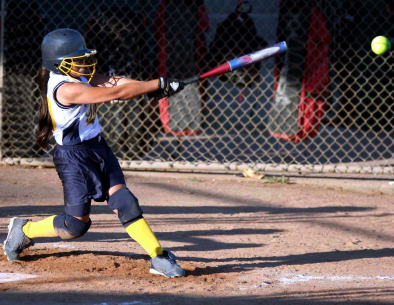 There are three NCAA divisions, and only Divisions I and II are permitted to offer athletic scholarships, while Division III is restricted to handing out scholarships based on other criteria. Thus, one strategy used by many students aspiring to play college softball is to seek standard scholarship funding that is distributed according to financial need and academic merit.
The NCAA has two direct scholarship programs, described below.
Jim McKay Scholarship Program
Named after a sports journalist, the Jim McKay Scholarships are given to one man and one woman every year, in recognition of academic success and professional potential in the field of sports communication. To apply, you must have a GPA of 3.5 and be in graduate school after playing on a NCAA team as an undergraduate.
Your character and leadership ability will be considered, and the award brings $10,000.
Walter Byers Postgraduate Scholarship Program
Criteria for the Walter Byers Postgraduate Scholarships are very similar to those for the McKay awards, but without the focus on journalism. The annual $24,000 stipend is significant, and the McKay is renewable for a second year.
Scholarships From Private Organizations
Bobby Sox Softball
Bobby Sox Softball is a national program for girls interested in the sport, and one of its missions is advocating for education. To that end, Bobby Sox Softball distributes scholarships for two sets of girls. Eighth graders who have participated for four seasons receive savings bonds in the amount of $100.
High school seniors who have played for Bobby Sox during at least five seasons are given awards in various amounts (the range mentioned is $100 to $2,500).
Northshore Scholarship Foundation
The Northshore Scholarship Foundation of Bothell, Washington usually offers the Nick Jewett Memorial Baseball/Softball Scholarship, but went on hiatus in 2013. The guidelines for the award are as follows: Applicants should possess both academic ability and sufficient skill in either baseball or softball to play the sport for a college team.
Your high school coach must recommend you for the Jewett award, and you will be granted a personal interview. The scholarship goes to male and female students, and in fact most of the previous recipients were female players.
Minnesota Twins
The Minnesota Twins baseball team sponsors the Minnesota Twins Community Fund Diamonds and Dreams Scholarship Program for the benefit of students in the following areas: Minnesota, Iowa, North and South Dakota, Wisconsin, and southwest Florida. Students should take part in organized baseball or softball team play, and volunteering to help out is acceptable.
Graduating high school seniors planning to enroll full-time in a two- or four-year school who have a GPA of 2.5 can apply for the scholarships. There are currently twenty awards, which bring $2,000 each, and they are not renewable.
Kansas Amateur Softball Association
The Kansas Amateur Softball Association, now called Kansas ASA, has been handing out the Kansas ASA Girls Fastpitch Scholarship to its players since 1989. Requirements include Kansas residency and registration with a Kansas ASA team that has participated in the organization's tournaments.
The evaluation committee is looking for applicants who love the game, strive to succeed, and enjoy being of service to others.
Dixie Softball
Another organization for young female players called Dixie Softball distributes scholarships to its members. The awards go to high school seniors who have played with the group for at least two seasons. Six scholarships worth $1,500 apiece are given out every year.
Financial need is a criterion, and you will need to provide both an income tax return from your parents and information on any other financial aid you expect to receive.
PONY Baseball and Softball
PONY Baseball and Softball, another youth sports group, offers an annual Alumni Scholarship for high school seniors who have spent at least two seasons playing with the organization. You must submit the following documents with your application: form listing your school and community activities, results from a standardized college admissions test, proof of acceptance to college, verification of your league participation, and two reference letters.
Four awards are handed out in the U. S. every year (the organization is international), one in each geographic region. Regions are designated by cardinal directions (for example, one region is called North).
IUTIS Club
The IUTIS Club is a venerable all-male softball association based in Sidney, Ohio. Its scholarship program is administered by the Community Foundation of Shelby County. You may apply online through the foundation, which handles disbursements and will forward your note of thanks to the donor.
Athletics
Browse Scholarships
Resources
More Educational Resources