College Cheerleading Scholarships
Athleticism, Sportsmanship and Fan Management
High school extra-curricular activities, like sports, academic clubs, and cheerleading, provide opportunities for students to engage socially, and to learn collective behavior, accomplishing things in groups. But the long-term benefits of participation often go beyond a handful of good times – especially for stand-outs who excel in particular areas.
Scholarships reward applicants for good grades, community participation, fellowship and athletic achievement, so they assist a wide-range of students, who engage in diverse activities. Cheerleading is an athletic endeavor, designated as a sport at many high schools and colleges. As such, talented cheerleaders qualify for scholarships alongside other athletes.
Colleges recruit promising cheerleaders with campus-specific scholarship programs designed to lure top talent. Academic excellence is often required for consideration, giving high-achieving student-athletes the best access to college funding. Athletic ability is also paired with other individual attributes, like race, location and gender, opening doors to scholarship opportunities reserved for certain groups.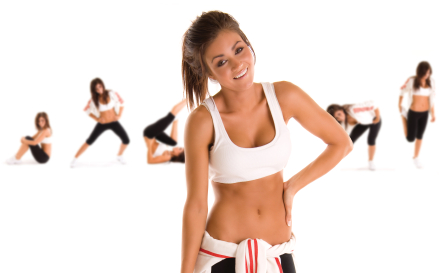 Athletic scholarships do not require repayment, so promising athletes are encouraged to consult campus financial aid officials for information about currently funded scholarship programs for cheerleaders.
College Cheer Scholarships
Indiana Wesleyan University
Indiana Wesleyan University offers scholarships for members of the school's Red Cheer Team. Earning up to $1,000 is possible for each successful applicant. Awards are dispensed based on a combination of performance in a tryout, and financial need demonstrated by application materials. Scholarships go to as many as 15 candidates annually. The IWU team is coed, and a consistent top finisher at Division II competitions.
University of Delaware
The University of Delaware Fightin' Blue Hens Cheer Team attracts top cheerleaders by maintaining several generous scholarship opportunities. A maximum award worth $7,500 is on the table for in-state resident cheer athletes. In addition to performing at the school's athletic events, the Hens also make public appearances for charity and public relations events.
Fort Hays State University
Scholarships for cheerleaders at Fort Hays State University, in Kansas, take the form of reduced dorm fees – a value worth as much as $1,000 to each winner. The Tigers are also funded for other aspects of maintaining the program, including travel, competitive uniforms, workout attire, and even tuition for high-level camp programs.
University of Hawaii
Cheering for the University of Hawaii opens financial aid doors for talented athletes. Not only does the college promise the quintessential beach environment, but qualified cheerleaders enrolled at the school are also eligible for over a dozen full-tuition scholarships annually. Varsity cheerleaders at U-Hawaii are invited to apply for educational funding that considers academics, as well-as court0side performance. UH has been a top finisher in the Best of the West semifinals, a preliminary competition leading to the Universal Cheerleaders Association Collegiate National Championships.
Northwest Mississippi Community College
Northwest Mississippi Community College cheering scholarships go to athletes who qualify based on a combination of academic achievement and athletic agility. This is a small but competitive team that works hard to fund education for good athletes. The cheer team is limited to women, and is a regular feature at all home and away games. The school does not generally participate in cheer competitions.
Angelo State University provides partial-tuition scholarships for qualified applicants participating on the school's cheerleading squad. Award amounts start at $500, for each scholarship winner. The cheerleading program supports travel expenses, including meals and lodging, whenever the squad travels away from home.
Kansas State University supports cheerleaders with academic scholarships valued at $600 each, per academic year. In addition to scholarship dollars, winners earn other perks like tickets and apparel. Applicants with grade point averages exceeding 3.0 qualify for an additional $100 'kicker' each scholastic term.
Scholarships Come in Many Forms
Consider these additional benefits for cheerleaders participating at the collegiate level:
Georgia Tech awards members of the school's cheer team textbook stipends and meal "scholarships."
Florida State Seminoles cheerleaders are rewarded with no-cost brand-name sports apparel, and paid travel expenses that include personal stipends.
Athletics
Browse Scholarships
Resources
More Educational Resources