Scholarships for Soil and Water Science
Indulge Your Interest in the Sciences of Plants and Land
If you are interested in conducting research in agriculture or natural resource management, you might want to consider majoring in soil and water science. It is impossible to overstate the importance of American agriculture. Not only does the U.S. possess a very large domestic market for agricultural products, but it is also the world's largest agricultural exporter, so there is always work available for scientists in the field.
Here are some examples of funding for students:
Government Scholarships
The United States Department of Agriculture offers two scholarship opportunities for students in the agricultural and natural resource sciences:
The USDA/1890 National Scholars Program is a joint venture of USDA and a group of colleges called the 1890 Historically Black Land-Grant Universities. If you attend one of those schools, keep a GPA of 3.0, and major in a qualifying field, the scholarship will pay all your expenses, from tuition to books.One year of service with USDA is required for each year paid out in assistance.
The USDA/1994 Tribal Scholars Program, like the 1890 Scholars initiative, is a partnership between USDA and the thirty-four schools designated as 1994 Tribal Land Grant Colleges and Universities.The program gives students both academic training and paid employment experience, and the goal is to fill the 50,000 positions that open up each year in the food and natural resource industries. All college expenses are paid, and there is a service requirement.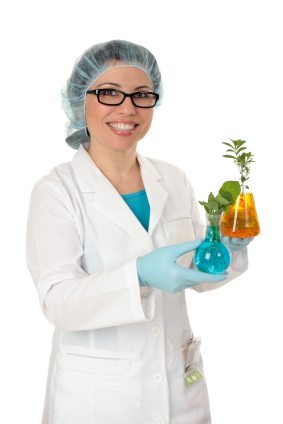 Fairfield Soil and Water Conservation District (Ohio)
This body encourages conservation of natural resources, and as part of its efforts it awards a $500 scholarship every year. Applicants must be residents of Fairfield County who are graduating from a Fairfield County High School and planning to major in agriculture or natural resources. The application must be accompanied by two reference letters, and the money is paid after completion of the first quarter or semester.
Ashtabula Soil and Water Conservation District (Ohio)
The district sponsors the John Wilson Memorial Scholarship for students who are residents of Ashtabula County and in a course of study relating to natural resources. If you have a GPA of at least 3.0, you may apply for one of the $500 scholarships offered each year. Candidates must document their level of financial need.
Private Funding
Soil Science Society of America
The Soil Science Society of America, a professional association of soil scientists, offers the S-6 Soil and Water Conservation Scholarship to students across the nation. Preference goes to those attending land grant universities or other schools with strong agricultural departments, and the scholarship brings $3,000 for you and $500 for your major professor, to support ongoing mentoring.
Society for Range Management
The Society for Range Management (SRM) is a group of rangeland professionals that provides the annual Masonic-Range Science Scholarship to a student in the last year of high school or first two years of college who participates in an academic range science program. All candidates must belong to either SRM, the Soil and Water Conservation Society (SWCS), or the National Association of Conservation Districts (NACD).
You may download a copy of the application form and submit it together with transcripts, college admission test scores, and two reference letters.
Soil and Water Conservation Society
SWCS maintains a page of information about its scholarships, one of which is currently active and suited to an undergraduate. The Melville H. Cohee Student Leader Conservation Scholarship in the amount of $500 is awarded to a student member who is either in the last undergraduate years or in graduate school. Your membership must be at least a year old.
College Scholarships
University of Florida, Soil and Water Science Department
The University of Florida's Soil and Water Science Department has a very helpful Funding Opportunities page to point you to the various available awards. Its parent college, the College of Agricultural and Life Sciences (CALS), has separate scholarship pages for undergraduates and graduate students.
You may submit one application to be considered for all CALS undergraduate scholarships. Graduate students may submit separate applications for any one of thirteen fellowships and scholarships, such as:
The Graduate School Fellowships, providing a stipend of $22,000 plus health insurance and a tuition waiver
The Grinter Fellowship, which gives $2,000-$4,000 to doctoral candidates
The Agricultural Women & Vam C. York Grad Scholarships, for women with a GPA of at least 3.5.
Michigan State University, Department of Crop and Soil Sciences
Michigan State University's Department of Crop and Soil Sciences has posted a page with information about its scholarships. Here's a sample of your options:
The L.S. Robertson Soil and Water Conservation Endowed Scholarship, winner to be chosen by the department's faculty
The Leyton V. Nelson Endowed Scholarship, for a student who shows both leadership and scholarship
The Michigan Crop Improvement Scholarship, for freshmen only.
Oklahoma State University, Department of Plant and Soil Sciences
Oklahoma State University's Department of Plant and Soil Sciences hands out over twenty scholarships each year, so you'll have an excellent chance of finding one appropriate to your plans. The unusually detailed list makes very interesting reading because of the stories behind the scholarships, and if you show the department when you apply that you've done some research on the donors, that will help your application stand out.
Amounts range from $300 to $6,000.
Scholarships for Physical and Life Sciences
Browse Scholarships
Resources
More Educational Resources