Scholarships for Plant Pathology
Don't Let Your College Debt Grow
If seeing the leafy greens of a plant ridden and spotted with disease kills a little part of you inside, or if when seeing a rusty colored virus growing on a tree you vow to find out what it is and destroy it before it destroys the tree, you may be a plant pathologist at heart. Plant pathology (also known as phytopathology) is the study of diseases in plants and how they develop.
If you aim to study phytopathology you will gain a well-rounded education in the environment, health, medicine, botany, and horticulture through studying "sick" plants. Graduates in this area of study will have knowledge of the various viruses, bacteria, fungi, and parasites that can attack plant life, and may be able to diagnose, prevent and cure as they are able.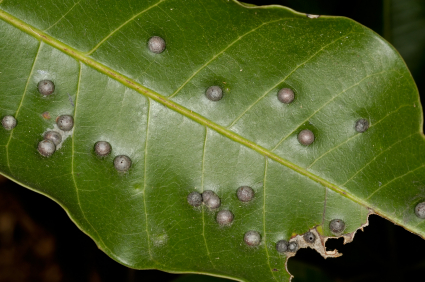 If you don't want to grow your college debt like you grow your prized flowering vine, then make sure to apply for scholarships and grant offerings in the arena of plant pathology. You may be surprised what benefactors and institutions care deeply about preserving the health of plants and are willing to pay for your education so that you can devote your work to research and development in the field. If providing health care for plants is an area of interest for you and you are curious about funding assistance for a post-secondary study in the field, please consider the following options:
National Garden Clubs, Inc.
More than 35 scholarships from the National Garden Club in the amount of $3,500.00 each are offered to junior, senior, and graduate students passionate about plants on an academic level. Please note that doctoral students are not eligible for this source of funding.
Interested persons are asked to submit application forms to the Garden Club Scholarship Chairman for the state in which they reside. All applicants must have achieved a minimum GPA of 3.0 in order to be considered for this plentiful award.
The Garden Club Federation of Pennsylvania
Pennsylvania residents are invited to apply for one of 10 scholarships, each valued at a minimum of $1,000.00 offered by the Garden Club Federation of Pennsylvania. Recipients can choose to attend college in any state of their choosing. Both high school seniors and those currently attending college are eligible to apply.
Financial need, academic achievement, character, and personal recommendations are all taken into consideration when choosing scholarship recipients.
Empire State Potato Growers, Inc.
Undergraduate students who are New York State residents also studying agriculture (including plant pathology) in the State are invited to apply for a scholarship from the Empire State Potato Growers in the amount of $500.00 per year. The award is renewable for up to four years in total, provided the student keeps up their academics.
Applicants must be full-time students. When selecting the scholarship recipient, the candidate's academic achievement and leadership abilities will be taken into account. In order to receive funding in subsequent academic years, the recipient must maintain a GPA of at least 2.70.
Purdue University, College of Agriculture
This University in the heart of Indiana is home to the department of Botany and Plant Pathology, a well-rounded series of programs that is fleshed out in both the theoretical and practical sides of this particular science. Undergraduate, graduate, and summer programs are available to students, and a very welcome $1.5 million is given away in scholarship form to students in the College of Agriculture every year.
In particular, four of these awards are geared directly towards students of Plant Pathology. Sophomores, Juniors, and Seniors are all considered for three Botany and Plant Pathology Scholarships in the amount of $1000 sponsored by Professor Goldsbrough. Freshman are considered separately for a Goldsbrough Scholarship between $1500-$2500, and can apply automatically with their general application.
Penn State, College of Agricultural Sciences
Several Department Scholarships are available to plant pathology students at Penn State's College of Agricultural Sciences. The College alone gives away nearly two million dollars each year to more than 700 students, so it is a very well endowed and promising program for students involved in agricultural matters.
Financial need must be demonstrated in order to be considered for this funding. In addition, the applicant's academic achievement will be taken into consideration when choosing scholarship recipients.
Michigan State University
MSU has its own Department of Plant Pathology, and offers scholarships to graduate students interested in various aspects of diseased flora. The Department offers six scholarships with varying requirements, some for travel and research, some specifically for work with fruit, and some general.
A few of these scholarships are renewable for subsequent academic years. See the Department home for more information on this unique program with so many chances for funding.
University of Wisconsin – Madison, College of Agricultural and Life Sciences
The College of Agricultural and Life Sciences, including the Department of Plant Pathology, at the University of Wisconsin – Madison has a few scholarships specifically targeted towards the future plant pathologists of the world. The office of financial aid has a scholarship database that is quite robust and comprehensive.
The Wisconsin Fertilizer and Chemical Association Scholarship pays more than $1,400.00 to each of its three recipients. United States citizens who have demonstrated leadership ability, good academic achievement, and have made positive contributions to the University community are welcome to apply.
The Wisconsin State Cranberry Growers Association offers an $800.00 highly specialized and renewable scholarship to a junior or senior student who has shown a "significant involvement" with the cranberry industry.
The Gavin and Mary Weis Scholarship provides a stipend to an outstanding student in the field of horticulture (including plant pathology) annually. The amount of the award varies from year to year. Students with demonstrated financial need, who have distinguished themselves academically, and who are active in the University and professional horticulture community are encouraged to apply.
New Mexico State University
Entomology, Plant Pathology and Weed Science come together at New Mexico State University to make a sound department of horticultural engagement for the student interested in researching plant disease in a dry landscape. In one single application, NMSU offers students in its Agriculture department a dozen different scholarship opportunities for chances at funding their degree. These endowed awards range in amount and requirements, but combined with general financial aid for the university as a whole, they will do well to create a sound financial package for the NMSU student with academic showmanship and dedication.
More Opportunities for Plant Pathologists
When it comes to the healing of sick plants, don't skimp out or neglect to take advantage of those additional resources that may be very close to home. Your local garden center or nursery, your local botanical gardens, or your community horticulture center may all have access to other scholarships of which you might not be aware. Be sure to check with these centers, as well as the horticulture, botany, or landscaping department of your university to see what more they may have to offer you. A good general resource to keep in mind is the American Phytopathological Society (APS) which includes databases of information, plant data, networking contacts, funding opportunities, meetings, and other invaluable bits and pieces that may be useful to your career.
Between solid contacts like this one, the scholarship opportunities we mentioned above, and the offerings of your university, you should be able to put together a comprehensive financial aid package for your studies of plant illnesses. With a handle on phytopathology, you will be well on your way to clearing your path for a life's work in the curing and aid of leafy diseases.
Scholarships for Physical and Life Sciences
Browse Scholarships
Resources
More Educational Resources