Physiology Scholarships
Save Money This Year
Physiology is the study of living organisms and how they work. Many who study in this field often go on to be veterinarians or work in fields related to health care. Students learn about the many different systems of the body- cardiovascular, respirator, nervous, endocrine, etc. There are specialized fields in physiology, too, where you can study exercise science or wildlife management. This is one of the most important fields of study in many respects, and there are subsequently many scholarship opportunities to individuals who wish to pursue this degree.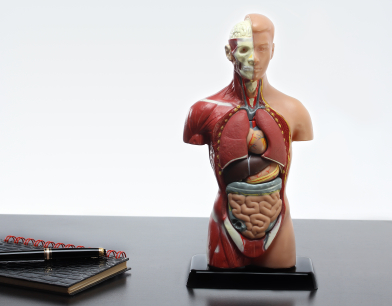 College Scholarships
The Marine Biological Laboratory in Massachusetts is an international center for education, research, and training in biology. They cover every aspect of the subject from developmental biology to sensory physiology. Every year, hundreds of scientist and students from all over the world go to MBL to study the diverse group of marine life found in local waters. They receive hands on experience working with other top scientists in the field. MBL plays a key role in training future biologists, and offer scholarship opportunities so students can get this once-in-a-lifetime opportunity.
Bruce and Betty Alberts Endowed Scholarship- this award is exclusively for outstanding students participating in their physiology course.
Mountain Memorial Scholarship- only students participating in the Physiology course are eligible for this scholarship.
Arthur Klorfein Scholarship and Fellowship Fund- this award is for students and research fellows who are working independently in laboratories.
These are only a few of the multitude of their endowment funds. These funds not only cover the expenses of participating in the program, they also award a stipend to participants. For a listing of their other awards be sure to check out their Scholarships & Awards page.
The University of Wyoming has an extensive Zoology and Physiology Department. The Physiology Department is dedicated to helping students who are pursuing careers as medical practitioners and veterinarians. Students learn how animals and humans breathe, interact with their environment, and function in every way, shape, and form.
L. Floyd Clarke Graduate Scholar Award- Graduate students who need funding to get their well-defined research project underway are encouraged to apply for this award.
L. Floyd Clarke Undergraduate Award- this prestigious award is given to the top four undergraduates in their graduating year who are majoring in Zoology, Physiology, Wildlife and Biology Management, and Biology.
Robert A. Jenkins Undergraduate Research Award- this scholarship goes to an undergraduate student of junior standing who is conducting research in the fields of physiology, genetics, or developmental biology.
The University of Iowa has a unique program in which they combine the major elements of physiology and biology into one curriculum. Students study a range of subjects from motion science to molecular biology. Not everyone can afford to be in this program, so UI offers the George S. Schaeffer Scholarships. These awards go to Iowa residents whose family is engaged in agriculture. Students must also have an excellent academic record and be seeking their first undergraduate degree. Two of these scholarships are awarded yearly for up to $3,000.
Other Funding Opportunities
There are many different conferences which physiologists can attend. These conferences are where major research projects are unveiled. The Keystone Symposia is a nonprofit organization which provides these conferences. They offer open and peer-reviewed conferences on molecular and cellular biology which gives participants the opportunity to interact, share ideas with, and learn from others in their field. Going to these conferences can be expensive, however. This is why the Keystone Symposia grants scholarships of up to $1,200 to students and post-doctoral fellows who wish to attend. To be eligible, you must submit your own research or presentation in your field of biology.
Students who are studying the sciences- including fields relative to physiology- are eligible for the Goldwater Scholarship. This is one of the most esteemed awards in the country. Established by Congress in 1986, this scholarship gives outstanding students who will pursue careers as scientists, mathematicians, and engineers. The funds can be used to go towards tuition, room and board, fees, and books. Up to $7,500 is awarded to those accepted, and up to two years of support can be provided.
Scholarships for Physical and Life Sciences
Browse Scholarships
Resources
More Educational Resources