Pathology Scholarships
Cut Your Education Costs
Pathologists are specialized doctors who examine tissue and analyze lab tests. They serve in diverse employment roles, as lab directors and important collaborators on patient care. Pathologists work as members of teams of doctors who interpret lab results and empirical findings to diagnose and treat patients appropriately.
Post-mortem examinations are also part of the pathologists role in many cases, but this is not always the primary job-function of working pathologists. Pathology is a critical fields of medicine that links patients and doctors with understanding about disease mechanisms. Pathologists typically engage in extensive education before landing upper-level employment roles, so student assistance is an important component of their medical school success.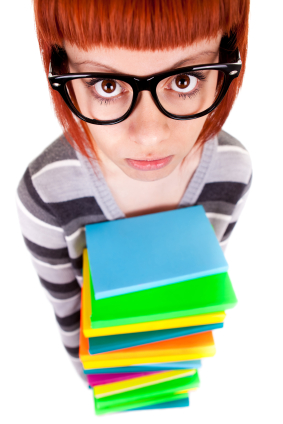 Within the field, specialists work in areas like clinical, anatomic and forensic pathology. Clinical pathologists analyze lab results and conduct testing on bodily fluids to help diagnose diseases. Anatomic pathologists assist in surgical situations, providing immediate diagnostic information about biopsies. Forensic pathologists are portrayed on television, in exciting crime-dramas that glamorize the profession. They do provide assistance for criminal and civil investigation, but in settings that are more clinical than Hollywood.
Scholarship Programs
The College of American Pathologists Foundation Scholars Research Program supports the research projects of enterprising resident pathologists with attractive scholarships. Eligible candidates must have highly evolved proposals and appropriate research and/or laboratory facilities in which to conduct the work. The general mission of scholarship applicants should be translating basic science into practices leading to prudent patient care. Applications are accepted for partial-year or yearlong scholarships. Winners receive aid worth up to $25,000 per scholarship.
The American Society for Clinical Pathology supports professionals at all levels of laboratory medicine - from phlebotomy to histology. ASCP Scholarships provide financial awards to students in a range of lab science programs – including Pathologists Assistants programs. Applicants must have a solid academic record to be considered for these highly competitive awards. Scholarships are each valued at $1,000.
College-Specific Resources for Pathology Education
The University of Maryland's School of Medicine offers students in the Department of Medical and Research Technology access to a handful of attractive scholarships originating from within the institution, and sponsored by outside sources. These recent awards illustrate the University's commitment to the Pathology program:
Dade Behring Scholarships are awarded to upperclassmen in the department who are preparing to enter laboratory careers, or continue with further pathology education.
Laboratories of Pathology Education Assistance Program provides attractive funding for students who really need money for school. Qualified applicants are enrolling in department programs, with excellent academic transcripts and instructor recommendations.
The Department of Pathology and Laboratory Medicine at the University of Wisconsin-Madison runs a comprehensive program in Clinical Laboratory Science. In order to attract top talent and motivated candidates, the department offers the following scholarships:
Medical School Health Professions Program targets pathology students completing their final year of undergraduate studies. Scholarship money is distributed based on academic merit.
Wisconsin Society for Clinical Laboratory Science doles out scholarships worth as much as $1,000 each, for students entering clinical lab science programs.
The Department of Pathology at the University of Michigan provides students with highly sought-after annual scholarships. Fellowships are open to pathology students who are concentrating in a "sub-specialty," such as surgical pathology. Fellowships typically grant recipients a base award, which is augmented by expense stipends providing additional funds. Department scholarships are full-tuition awards given to the most outstanding researchers in the pathology program. Four scholarships are awarded – each named in memory of key department faculty.
Michigan State Biomedical Laboratories Diagnostic Programs provides scholarship resources for promising students enrolled in pathology programs. In addition to corporate-backed initiatives, sponsored by Tylenol and other brands, the school administers named endowments like the Lori Neer Swantko and Pamela Agren Scholarship Funds.
Tulane University Pathology and Laboratory Medicine Department offers scholarships for qualified program participants. Undergraduate, and graduate-level programs receive scholarship accommodations, from department initiatives that each carry their own eligibility requirements.
Scholarships for Physical and Life Sciences
Browse Scholarships
Resources
More Educational Resources